COOKBOOKS
Our lovingly curated cookbook collection includes original English editions as well as current bestsellers.
Cookbooks
In our shops you will find one of the most extensive cookbook collections in the German-speaking area. More than 4,000 titles have passed Andreas' critical eye so far and are now stocked on our bookshelves.
English Language Books
Alongside German cookbooks and best sellers, you'll find many English books and original editions – most of them directly imported, often long before the German release has been published. Over the years, we have engaged in a lively exchange with authors, who often come to our stores for release events, readings and workshops.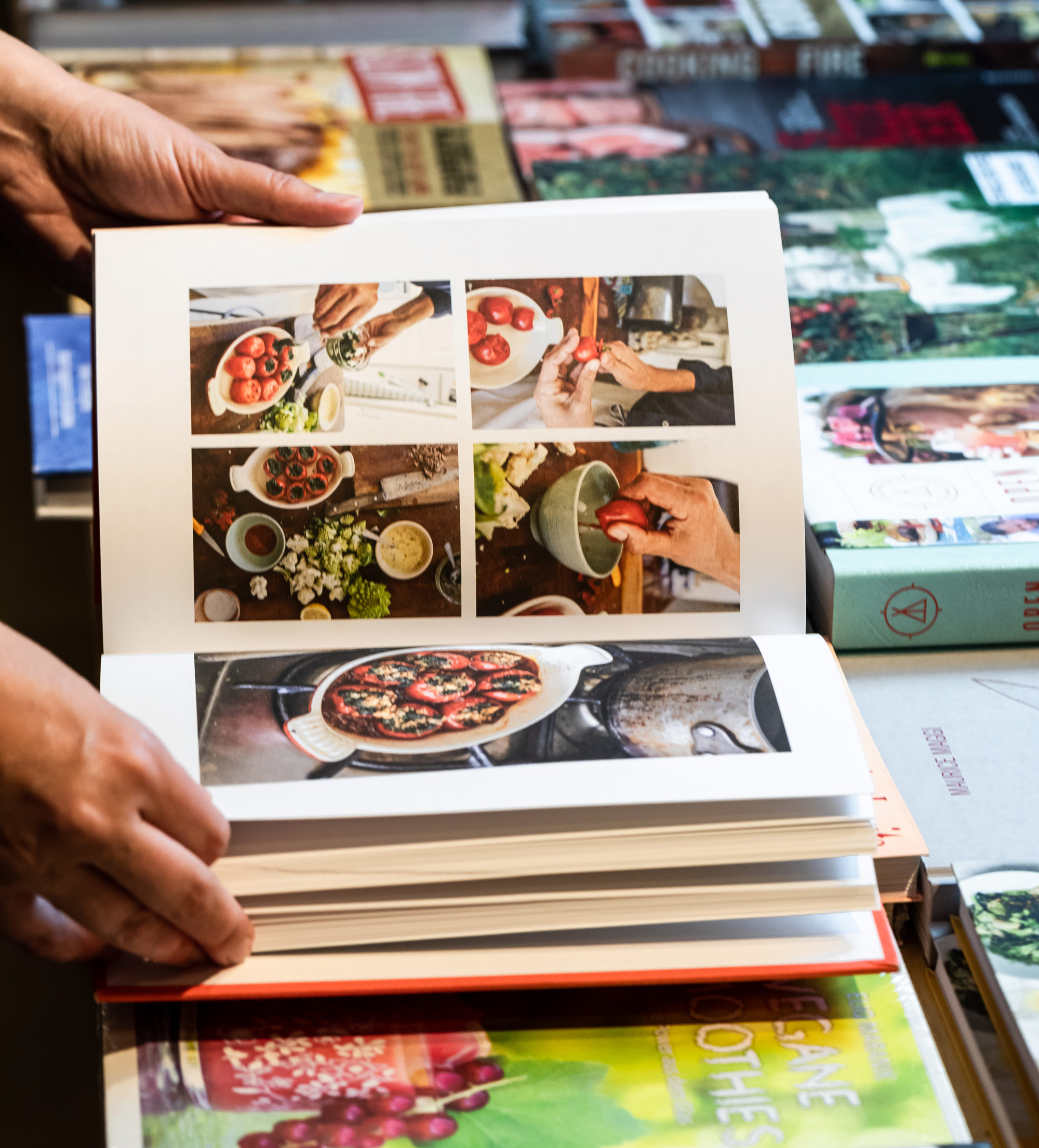 Rome wasn't built in a day
As we are not part of the German wholesale bookmarket, but prefer to work independently, we have free choice regarding which books are placed on our bookshelves. This also means books will not be re-ordered automatically, so in some cases you'll have to wait a little until your book arrives. But why not read one of the other 3,999 books in the meantime and discover something new!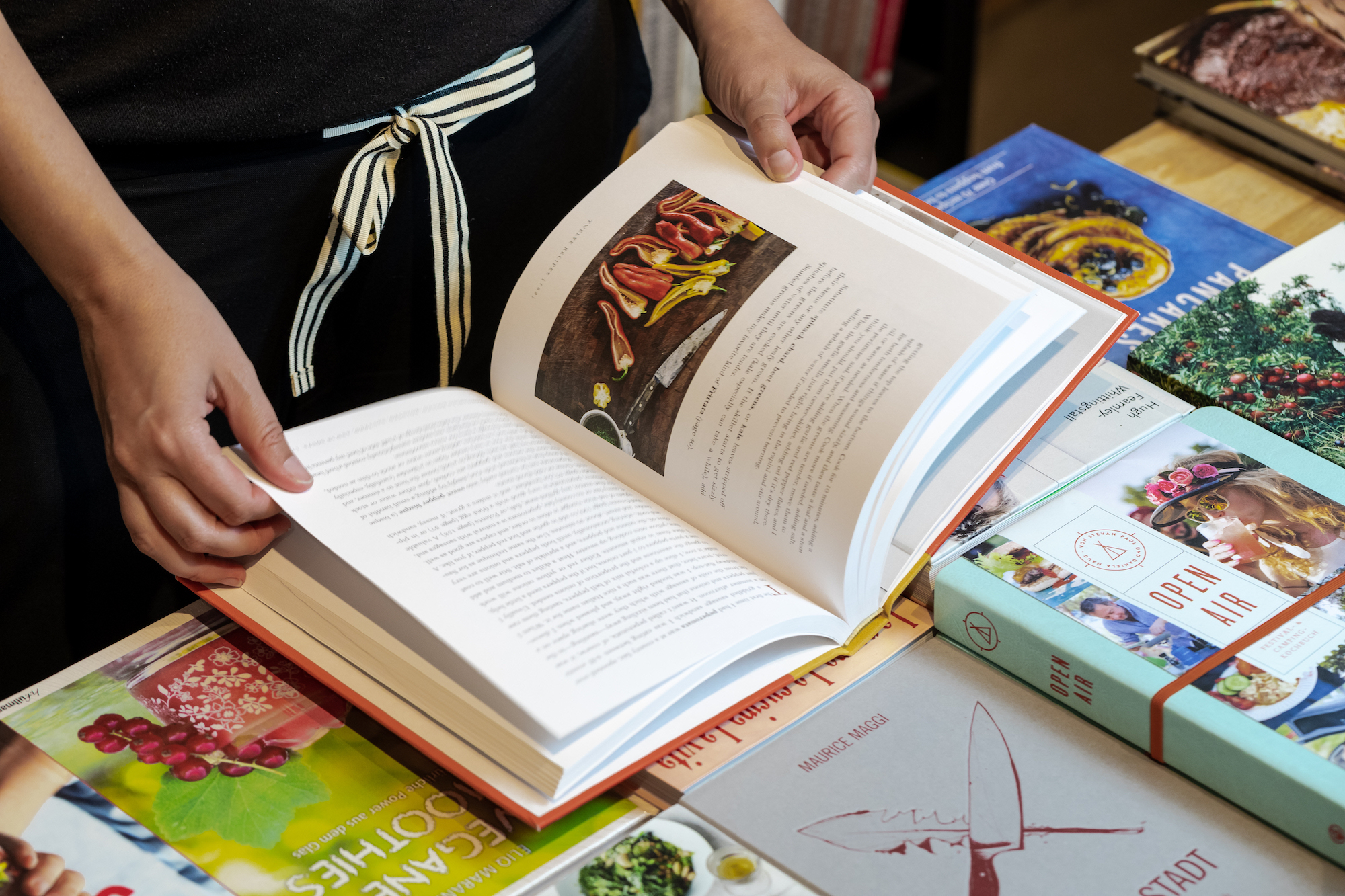 ONLINE SHOP
Discover our latest news and events
Charlottenburg
Wilmersdorfer Str. 102-103
(Ecke Mommsenstraße)
10629 Berlin
hallo@goldhahnundsampson.de
Öffnungszeiten
Montags bis samstags von 8:00 bis 20:00 Uhr
Prenzlauer Berg

Dunckerstraße 9
(am Helmholtzplatz)
10437 Berlin
hallo@goldhahnundsampson.de
Öffnungszeiten
Montags bis samstags von 8:00 bis 20:00 Uhr
‍
Kreuzberg

Eisenbahnstr. 42-43
(an der Markthalle Neun)
10997 Berlin
hallo@goldhahnundsampson.de
Öffnungszeiten
Dienstags bis donnerstags von 11:00 bis 18:00 Uhr
Freitags und samstags von 10:00 bis 18:00 Uhr
‍