Five Dishes - Ten Wines
Thursday, 26 September 2019 at 19 h
This cooking class is expected to be available for booking on Thursday 23 May, 2019.
Dinner in German
Five Dishes - Ten Wines
Dinnerabend mit Weinbegleitung / Kein Kochkurs
with Petra und Sascha Rimkus
Ein großes Thema. Welche Aromen und Grundgeschmäcker passen am besten zusammen? Was ist alles zu beachten für die perfekte Kombination? Welche Bedeutung haben Saucen? Welche Auswirkungen haben Gläser und Trinktemperatur? Viele Fragen gilt es zu stellen und zu beantworten. Alles anhand von 5 saisonalen Gerichten, die frisch zubereitet von Petra aus der Küche kommen und nicht weniger als 10 spannenden Weinen, die dazu von Sascha eingesetzt werden. Vom Aperitif, über herzhafte Speisen zu Dessert und Käse.
Ein geselliger Abend für Weinfans mit Wissenshunger und alle, die ihren persönlichen Geschmack besser kennenlernen möchten. Wie ein 5-Gänge-Menü mit Weinbegleitung im Restaurant. Nur mit noch mehr Weinvariationen und vielen Erklärungen und Geschichten von Petra und Sascha.
Dauer: ca. 2,5-3 Stunden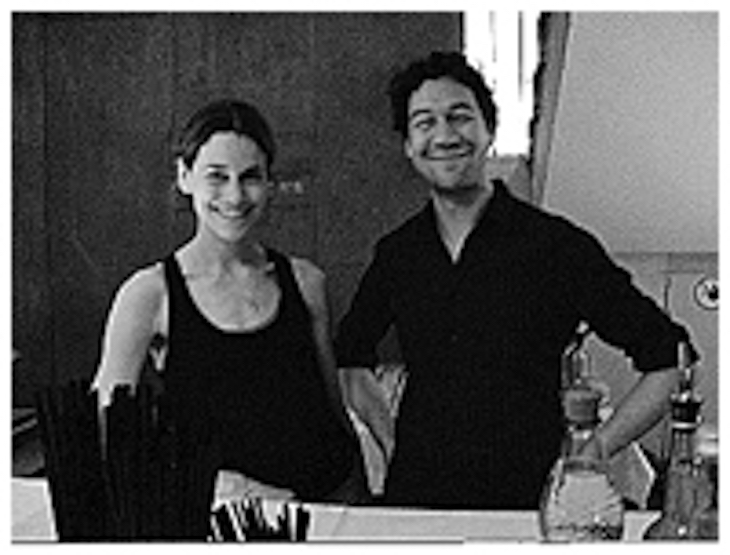 Petra und Sascha Rimkus
Petra Rimkus, Jahrgang 75, wurde in der Lüneburger Heide geboren und klaute schon als Kind ihrer Oma die Töpfe und Löffel aus der Küche, um im Garten zu kochen. Damit war ihr Schicksal besiegelt und ihr beruflicher Werdegang vorgezeichnet. Seit 2002 tobt sich Petra in Berlins Küchen aus und hat 2012 ihren eigenen Cateringservice deli.cat gegründet.
Geboren an der Nordseeküste Schleswig-Holsteins ist Sascha Rimkus nicht gerade mit Wein groß geworden. Nach Querung der Elbe gen Süden wurde dann vieles besser. An unzähligen Weinkarten und -regalen dieser Welt hat er sich abgearbeitet, viele Jahre in Restaurants und Bars zugebracht. Heute führt er zusammen mit Andreas Klöckner das Goldhahn und Sampson und freut sich, dass dessen Weinabteilung immer größer wird.
Location: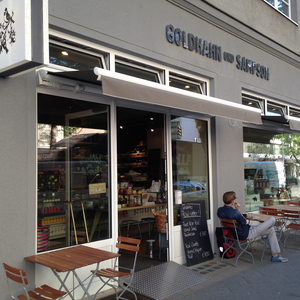 G und S Charlottenburg
Wilmersdorfer Str. 102/103
10629 Berlin
Date:
Thursday 26 September, 2019 at 19:00 h
Duration:
Generally 3.5 to 4 hours (no guarantee).
Participants:
max. 16 persons