Vietnamese Tapas
Sunday, April 26, 2020 at 18 h
Cooking class in German
Vietnamese Tapas
Kleine köstliche Gerichte
with Mai Thy Hinz
Gesundes und Kraft spendendes Essen hat in Vietnam eine große Bedeutung. Die Gerichte werden meist mit wenig Fett und nur sehr kurz gegart. Viele Kräuter und angenehme Schärfe verstärken den frischen Charakter der vietnamesischen Speisen. Grundnahrungsmittel sind Reis, Reisnudeln und Gemüse. Fisch und Fleisch spielen eine eher untergeordnete Rolle. Ergänzt wird der Speiseplan in Vietnam durch viele westliche Essgewohnheiten der ehemaligen Kolonialmächte. Darunter findet man Baguettes, Croissants und Kaffee - von den Franzosen eingeführt und in abgewandelter Form in die traditionelle Küche übernommen. Dieses Menü besteht aus traditionellen Gerichten aus Vietnam, die als kleine Gerichte wunderbar zusammenpassen und ein tolles Essen im Family Style ermöglichen.
Menu:
Wan Tan Suppe
Chạo tôm bọc xả: Garnelenfrikadellen auf Zitronnengras
Bánh xèo: deftige Pfannkuchen aus Reismehl
Gỏi cuốn: Sommerrollen
Bò lá lốt: Rindfleisch im Lotusblatt (auch mit Tofu)
Các loại xiên: Spieße mit Hähnchen, Tofu und Schweinefleisch
dazu: selbstgemachte Saucen zum Dippen
Dessert: selbstgemachtes Kokoseis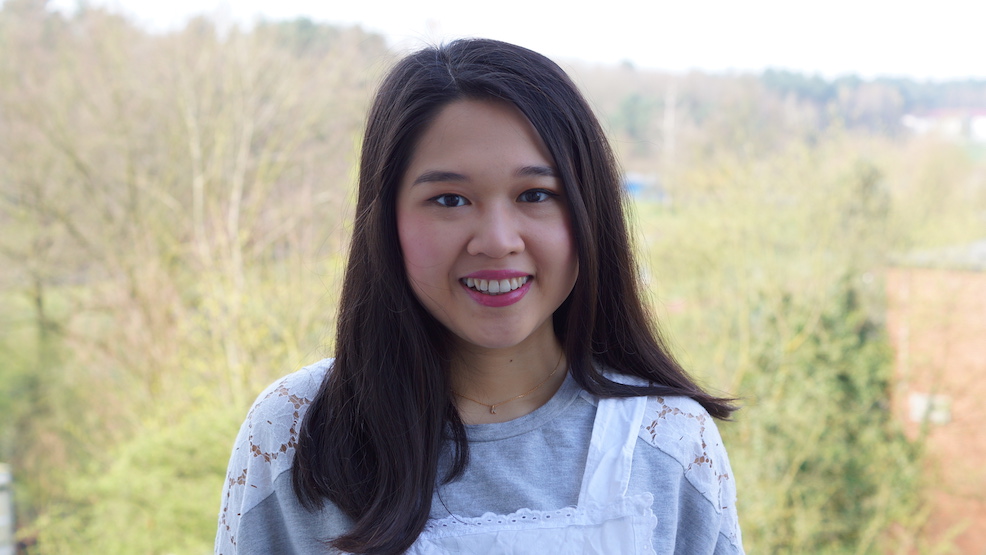 Mai Thy Hinz
Mai Thy Hinz, geboren in Saigon, als Kind einer Kochprofi-Familie. Seit 2017 bietet sie Kochkurse an. Nach Hamburg ist jetzt Berlin Mai Thys Wahlheimat. Den Kursteilnehmern möchte sie ein Stück ihrer Heimat, ihrer Kultur und ihrer Liebe fürs Kochen näher bringen.
Photo: Mai Thy Hinz
Class type:
Cooking in groups — In this class you will form small groups and each group will be cooking some of the dishes listed in the menu. The other dishes will be cooked by your fellow cooking class participants. However, important steps and basic techniques will be demonstrated in front of the entire class and/or practiced together. Of course you will also see and hear what is going on around you and you are very welcome to ask the teacher questions. The class is designed for you to experience diverse dishes and menu components.
Location: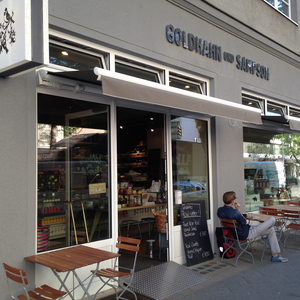 G und S Charlottenburg
Wilmersdorfer Str. 102/103
10629 Berlin
Date:
Sunday 26 April, 2020 at 18:00 h
Duration:
Generally 3.5 to 4 hours (no guarantee).
Participants:
max. 16 persons
Menu:
Wan Tan Suppe
Chạo tôm bọc xả: Garnelenfrikadellen auf Zitronnengras
Bánh xèo: deftige Pfannkuchen aus Reismehl
Gỏi cuốn: Sommerrollen
Bò lá lốt: Rindfleisch im Lotusblatt (auch mit Tofu)
Các loại xiên: Spieße mit Hähnchen, Tofu und Schweinefleisch
dazu: selbstgemachte Saucen zum Dippen
Dessert: selbstgemachtes Kokoseis