My aunt from Levant
Thursday, April 30, 2020 at 19 h
This cooking class is expected to be available for booking on Tuesday 21 April, 2020.
Cooking class in German
My aunt from Levant
An evening at the Eastern Mediterranean
with Leis Bagdach
LEVANTE, das heißt eigentlich nichts anderes als OSTEN. Alles eine Frage der Perspektive, wird der gleiche Landstrich auf Arabisch doch Bilad Al-Sham genannt – Länder des NORDENS. Wie man es dreht und wendet: die Küche des östlichen Mittelmeerraums boomt! Wir machen uns auf die Reise. Tauchen wilden Thymian, Sumach und Sesam in Olivenöl. Entdecken zwei Varianten des berühmtesten Dips der Welt. Lernen, wie man Auberginen aushöhlt und anschließend mit Hackfleisch, Kichererbsen und Bulgur füllt. Marinieren Fisch in Knoblauch und Koriandersaat. Servieren Salat mit gebratenem Käse. Und feiern zum Dessert eine türkisch-griechische Freundschaft. (Meine syrische Tante ist übrigens die beste Köchin aller Himmelsrichtungen ... :).
Menu:
Syrien: Manakisch b'Za'tar (Pizzabrot mit selbstgemachter Gewürzmischung und Olivenöl)
Palästina & Israel: Rote-Bete-Hummus & Hamshuka (Hummus mit Hackfleisch)
Jordanien: Batingan Mah'shi (gefüllte Auberginen in Zitronen-Tomaten-Pfefferminz-Sauce)
Libanon: Samak M'shwi (gebackener Fisch mit Koriander, Knoblauch und Kumin)
Zypern: Salat mit gebratenem Halloumi und Walnüssen
Syrien: Dip aus Auberginen, Tomate und Knoblauch
Griechenland & Türkei: Baklawa mit Pistazien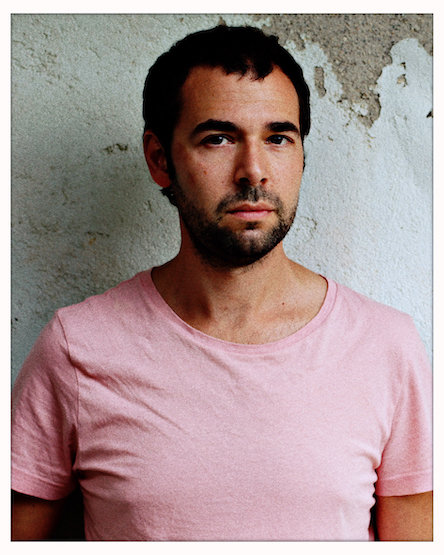 Leis Bagdach
Leis Bagdach, als Sohn einer deutschen Mutter und eines Syrers in Köln geboren, verfügt er über ein riesiges Repertoire an traditionellen Familienrezepten, kocht täglich und leidenschaftlich (und aus Versehen immer für mindestens sechs Personen) und hat auch als hauptberuflicher Drehbuchautor die besten Ideen in der Küche.
Photo: Leis Bagdach
Class type:
Cooking in groups — In this class you will form small groups and each group will be cooking some of the dishes listed in the menu. The other dishes will be cooked by your fellow cooking class participants. However, important steps and basic techniques will be demonstrated in front of the entire class and/or practiced together. Of course you will also see and hear what is going on around you and you are very welcome to ask the teacher questions. The class is designed for you to experience diverse dishes and menu components.
Location: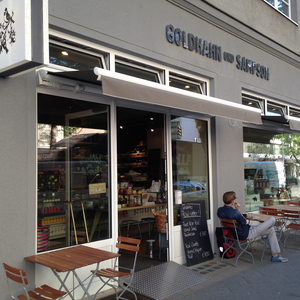 G und S Charlottenburg
Wilmersdorfer Str. 102/103
10629 Berlin
Date:
Thursday 30 April, 2020 at 19:00 h
Duration:
Generally 3.5 to 4 hours (no guarantee).
Participants:
max. 16 persons
Menu:
Syrien: Manakisch b'Za'tar (Pizzabrot mit selbstgemachter Gewürzmischung und Olivenöl)
Palästina & Israel: Rote-Bete-Hummus & Hamshuka (Hummus mit Hackfleisch)
Jordanien: Batingan Mah'shi (gefüllte Auberginen in Zitronen-Tomaten-Pfefferminz-Sauce)
Libanon: Samak M'shwi (gebackener Fisch mit Koriander, Knoblauch und Kumin)
Zypern: Salat mit gebratenem Halloumi und Walnüssen
Syrien: Dip aus Auberginen, Tomate und Knoblauch
Griechenland & Türkei: Baklawa mit Pistazien