Ramen 2.0: Tokyo- und Hokkaido-Style
Wednesday, May 20, 2020 at 19 h
Cooking class in German
Ramen 2.0: Tokyo- und Hokkaido-Style
Japanese Noodlesoup
with Kaoru Iriyama
Ramen macht glücklich! Frisch blanchiertes Gemüse mit selbstgemachten Ramen-Nudeln in einer warmen Brühe, basierend auf Rinderknochenmarke, Schweinerippchen, getrocknet Sardellen, Shiitakepilzen, Seetang und Gemüse. In Diesem Kurs kochen wir Tokio und Hokkaido- Style, also auf Sojasauce basierte Version von Ramen und auf Miso-Basis. Die Nudeln machen wir auch natürlich selbst, und diese sind einfach unschlagbar. Kaoru zeigt euch am Abend natürlich auch ein paar Geheimtipps für eine gelungene Nudelsuppe, die man einfach zuhause nachkochen kann.
Menu:
Ramen Nudeln selbst gemacht
kräftige Ramensuppe aus Sardellen, Meeresalgen, Shiitake und Schweinrippenbasis (KEINE Hühnerbasis) mit Sojasauce (Tokyo Style) und Miso (Hokkaido, nordische Insel Japans)
Charshu-Pork, Ei, Gemüse-Topping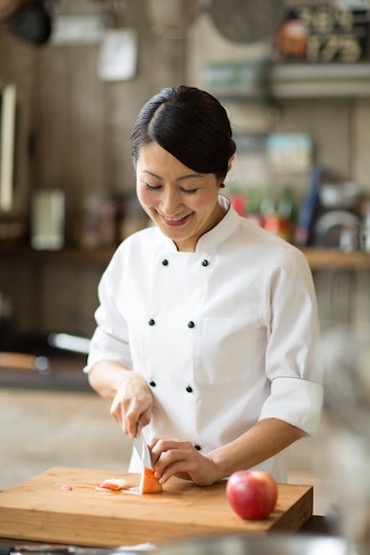 Kaoru Iriyama
Kaoru, in Tokio geboren, lebt seit 1998 in Berlin. Das Geheimnis der japanischen hohen Küche, in der Geschmack, Ästhetik und gesundheitliche Zuträglichkeit der Speisen eine harmonische Verbindung eingehen, hat sie u.a. bei dem Meisterkoch Koyama Hirohisa in seiner renommierten Kochakademie in Japan und seinem Restaurant "Aoyagi" gelernt. Die wahre Zen-Kloster-Küche hat sie auch direkt in der Küche des größten Zen-Tempels "Eiheiji" kennengelernt. Den Teilnehmern ihrer Kurse bringt sie nicht nur die authentische japanische Küche nahe: Sie erfahren auch viel über Warenkunde und traditionelle japanische Ernährungslehre - was Kaorus Kurse nicht nur zu einem Geschmackserlebnis macht, sondern zugleich zu einer einzigartigen kulturellen Erfahrung. In letzten Jahren arbeitet sie mit Panasonic und mit dem japanischen Agrarministerium zusammen. Mehr über Kaoru Iriyama: www.kaoru-iriyama.com
Class type:
Cooking in groups — In this class you will form small groups and each group will be cooking some of the dishes listed in the menu. The other dishes will be cooked by your fellow cooking class participants. However, important steps and basic techniques will be demonstrated in front of the entire class and/or practiced together. Of course you will also see and hear what is going on around you and you are very welcome to ask the teacher questions. The class is designed for you to experience diverse dishes and menu components.
Location: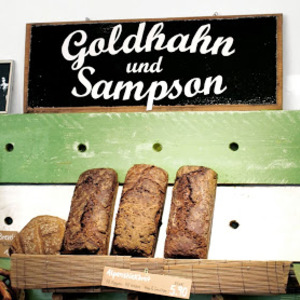 G und S Prenzlauer Berg
Dunckerstr. 9
10437 Berlin
Date:
Wednesday 20 May, 2020 at 19:00 h
Duration:
Generally 3 to 3.5 hours (no guarantee).
Participants:
max. 12 persons
Menu:
Ramen Nudeln selbst gemacht
kräftige Ramensuppe aus Sardellen, Meeresalgen, Shiitake und Schweinrippenbasis (KEINE Hühnerbasis) mit Sojasauce (Tokyo Style) und Miso (Hokkaido, nordische Insel Japans)
Charshu-Pork, Ei, Gemüse-Topping