Kaiseki
Wednesday, May 27, 2020 at 19 h
Cooking class in German
Kaiseki
Japanese Haute Cuisine
with Kaoru Iriyama
Kaiseki-Küche heißt die hohe japanische Küche, die man in Japan ausschließlich in der Spitzengastronomie genießen kann.
Sie zeichnet sich durch feinste Verarbeitung aller Zutaten aus. Diese Extra-Mühe in der Küche ist aber nicht als dekadent zu verstehen, sondern als Zeichen höchsten Respekts gegenüber den Zutaten und natürlich auch den Gästen.
Hört sich kompliziert an? Keine Sorge! Kaoru, die selbst bei einem Meisterkoch in Japan die Kaiseki-Küche gelernt hat, möchte Euch an diesem Abend leicht verständlich beibringen, wie ein oder zwei zusätzliche Prozeduren in der Küche das Gericht erstaunlich verfeinern können! Gerne erzählt Euch Kaoru etwas über die Philosophie, die hinter dieser schönen Esskultur steckt, oder zeigt Euch auch die professionelle Anrichte- und Verzier-Techniken, die für die japanische Küche speziell sind. Es wird sicher ein erlebnisreicher, aber harmonischer Abend!
Menu:
Sashimi: Tunfisch und Lachs
Garnelen Suppe
Rinder Filet (100g Portion), mit Wasabi Butter Sauce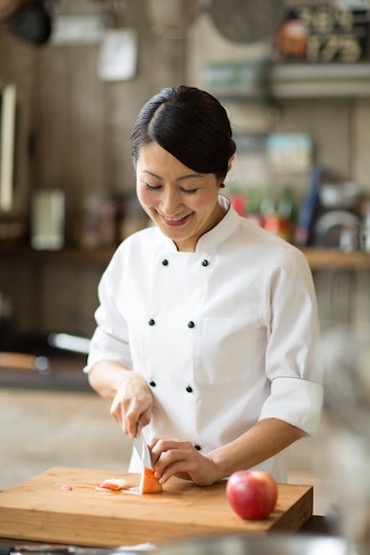 Kaoru Iriyama
Kaoru, in Tokio geboren, lebt seit 1998 in Berlin. Das Geheimnis der japanischen hohen Küche, in der Geschmack, Ästhetik und gesundheitliche Zuträglichkeit der Speisen eine harmonische Verbindung eingehen, hat sie u.a. bei dem Meisterkoch Koyama Hirohisa in seiner renommierten Kochakademie in Japan und seinem Restaurant "Aoyagi" gelernt. Die wahre Zen-Kloster-Küche hat sie auch direkt in der Küche des größten Zen-Tempels "Eiheiji" kennengelernt. Den Teilnehmern ihrer Kurse bringt sie nicht nur die authentische japanische Küche nahe: Sie erfahren auch viel über Warenkunde und traditionelle japanische Ernährungslehre - was Kaorus Kurse nicht nur zu einem Geschmackserlebnis macht, sondern zugleich zu einer einzigartigen kulturellen Erfahrung. In letzten Jahren arbeitet sie mit Panasonic und mit dem japanischen Agrarministerium zusammen. Mehr über Kaoru Iriyama: www.kaoru-iriyama.com
Class type:
Cooking in groups — In this class you will form small groups and each group will be cooking some of the dishes listed in the menu. The other dishes will be cooked by your fellow cooking class participants. However, important steps and basic techniques will be demonstrated in front of the entire class and/or practiced together. Of course you will also see and hear what is going on around you and you are very welcome to ask the teacher questions. The class is designed for you to experience diverse dishes and menu components.
Location: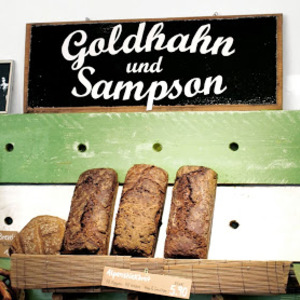 G und S Prenzlauer Berg
Dunckerstr. 9
10437 Berlin
Date:
Wednesday 27 May, 2020 at 19:00 h
Duration:
Generally 3 to 3.5 hours (no guarantee).
Participants:
max. 12 persons
Menu:
Sashimi: Tunfisch und Lachs
Garnelen Suppe
Rinder Filet (100g Portion), mit Wasabi Butter Sauce