Cool Climate!
in German
Cool Climate!
with Sascha Rimkus
In Deutschland und Österreich scheint bekanntermaßen nicht immer die Sonne. Auch ist es oft kühler als sagen wir in Andalusien. Was bedeutet das eigentlich für die hiesigen Weine? Ist das nicht ein Nachteil? Sind die Weine deshalb oft eher frisch und säurebetont? Das stimmt natürlich zum Teil, weiche und kuschelige Tempranillos sind in unseren Breitengraden eher selten. Aber der kühle Stil ist genau der Reiz: die Weine können schlank, elegant und trotzdem hoch aromatisch sein. Cool Climate rockt! Anhand einiger Spitzenweine aus Deutschland und Österreich wollen wir diese These überprüfen, vom federleichten Mosel-Riesling bis zum würzig-kraftvollen Blaufränkisch aus dem Burgenland.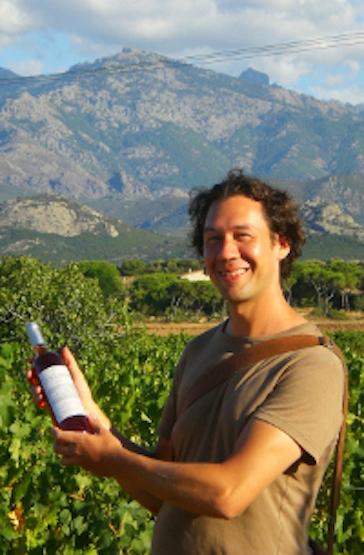 Sascha Rimkus
Born at the North Sea coast of Schleswig-Holstein, Sascha hasn't really grown up with wine. On shore you drink pils and rye and give turists the runaround. Then, after crossing the Hamburg border to the south, his knowledge broadened more and more, culminating in a trip to the wine growing region of Alsace - a trip that lead - so he says - to his awakening. He then went on studying numerous wine menus, spent years working in bars and restaurants, until finally, together with Andreas Klöckner he invented what's now called Goldhahn und Sampson, being as pleased as punch about its wine department expanding on a daily basis.
Duration:
Generally 3 to 3.5 hours (no guarantee).