Bordeaux Noveaux
Seminar and tasting in German
Bordeaux Noveaux
Französische Weine von traditionell bis experimentell
with Sascha Rimkus
Bordeaux? Für viele Weinfans ist eine der größten, traditionsreichsten und immer noch besten Weinregionen uninteressant geworden. Angestaubt, zu konservativ und vor allem zu teuer sind die gängigen Vorurteile. Dabei tut sich auch in Bordeaux aktuell eine ganze Menge. Viel wird experimentiert: mit alternativen Anbau- und Kellermethoden, inklusive der Hinwendung zur biologischen Bewirtschaftung. Sogar die Abkehr von den klassischen Rebsorten wird erwogen. Wir waren vor Ort und haben viel Aufregendes entdeckt, bei Neueinsteigern, Geheimtipps, aber auch Traditionalisten und großen Namen. Und nebenbei, guter Bordeaux muss nicht zwangsläufig teuer sein.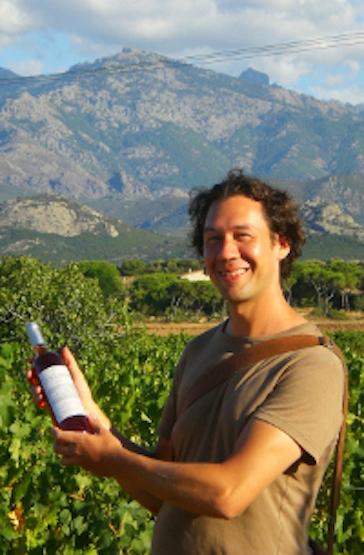 Sascha Rimkus
Born at the North Sea coast of Schleswig-Holstein, Sascha hasn't really grown up with wine. On shore you drink pils and rye and give turists the runaround. Then, after crossing the Hamburg border to the south, his knowledge broadened more and more, culminating in a trip to the wine growing region of Alsace - a trip that lead - so he says - to his awakening. He then went on studying numerous wine menus, spent years working in bars and restaurants, until finally, together with Andreas Klöckner he invented what's now called Goldhahn und Sampson, being as pleased as punch about its wine department expanding on a daily basis.
Class type:
Seminar and tasting
Duration:
Generally 3 to 3.5 hours (no guarantee).