Paris in vier Gängen
Saturday, April 11, 2020 at 18 h
Cooking class in German
Paris in vier Gängen
Festliche französische Küche
with Yogini Hufendiek
In diesem Kurs erlernt ihr Elemente der französische Küche die sich leicht auch Zuhause umsetzen lassen. Ihr startet mit einer klassischen Quiche und macht natürlich den Mürbeteig selbst. Für den zweiten Gang wird Lachs von der Haut befreit, portioniert und im Ofen mit Orangenscheiben und etwas Öl lauwarm gegart. Das Roastbeef wird am Stück in der Salzkruste bei niedriger Temperatur im Ofen rosa gegart. Dazu kreiert ihr Chicorée, nicht als Salat, sondern als warme Beilage, geschmort in Orangensaft. Natürlich darf eine klassische Sauce nicht fehlen: die Sauce Bordelaise basiert auf Rinder-Demi-Glace, Rotwein und Schalotten. Zum Dessert kommt auch der Bunsenbrenner zum Einsatz: als Abschluss wird die Meringuemasse auf dem Zitronen Tartelette mit dem Brenner karamellisiert.
Menu:
Quiche-Lorraine mit Creme Fraiche und Kresse
Lauwarmer Lachs, Gurke, Meerrettichschaum
Roastbeef in der Salzkruste mit getrüffelten Polentaschnitten, geschmortem Chicorée, Vichy-Karotten, Sauce Bordelaise und grünem Salat mit Vinaigrette
Tartelette au citron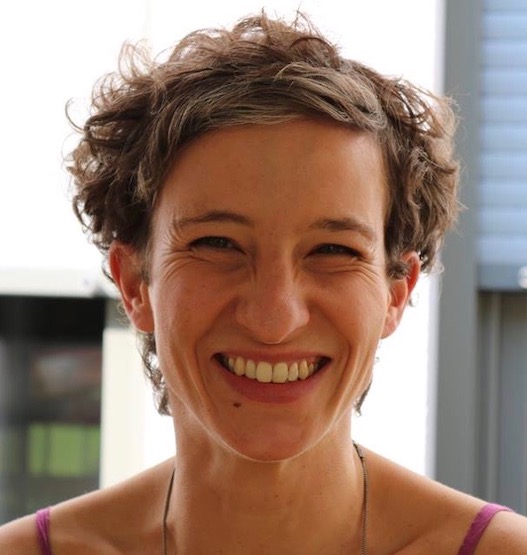 Yogini Hufendiek
Aufgewachsen in Westfalen verbrachte ich die Ferien bei meiner ungarischen Oma, die so leckere ungarische Hausmannskost kochen konnte und in deren Küche magische Gerüche schwebten. Lange Zeit liebte ich das Essen mehr als das Kochen, weil ich das Gefühl hatte, nicht genug darüber zu wissen, was das Kochen ausmacht. Dann wurde die Sehnsucht danach, selber richtig gut kochen zu können immer stärker. Deshalb entschied ich mich, eine richtige Ausbildung zur Köchin zu machen. Nach Jahren auf verschiedenen Posten in angesagten Berliner Restaurants möchte ich in meinen Kursen dazu ermutigen, mehr selber zu Hause zu kochen und die Berührungsängste auf unbekannten Koch-Gebieten zu verringern.
Class type:
Cooking in groups — In this class you will form small groups and each group will be cooking some of the dishes listed in the menu. The other dishes will be cooked by your fellow cooking class participants. However, important steps and basic techniques will be demonstrated in front of the entire class and/or practiced together. Of course you will also see and hear what is going on around you and you are very welcome to ask the teacher questions. The class is designed for you to experience diverse dishes and menu components.
Location: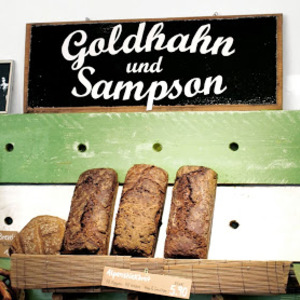 G und S Prenzlauer Berg
Dunckerstr. 9
10437 Berlin
Date:
Saturday 11 April, 2020 at 18:00 h
Duration:
Generally 3 to 3.5 hours (no guarantee).
Participants:
max. 12 persons
Menu:
Quiche-Lorraine mit Creme Fraiche und Kresse
Lauwarmer Lachs, Gurke, Meerrettichschaum
Roastbeef in der Salzkruste mit getrüffelten Polentaschnitten, geschmortem Chicorée, Vichy-Karotten, Sauce Bordelaise und grünem Salat mit Vinaigrette
Tartelette au citron