Tatar, Seviche & Co.
Cooking class in German
Tatar, Seviche & Co.
Rohes mariniert, aus aller Welt
with Federico Carrasco
Rohes und mariniertes Fleisch wird auf der ganzen Welt seit Urzeiten verzehrt. Zusammen mit dem Räuchern, Trocknen und Salzen, sind dies die ältesten Methoden, um fast alle Arten von Fleisch zu verarbeiten. Unter dem Einfluss der Ankunft fremder Kulturen wurden diese Methoden und Techniken in exquisiten Gerichten mit einheimischen oder importierten Produkten kombiniert, die sich kontinuierlich an neue kulinarische Trends anpassen. In dieser ersten Auswahl finden sich Spezialitäten aus einigen Ecken der Welt.
Menu (example):
Tatar, französischer Version mit Dijonsnef, Kapern und Eigelb
Kifto aus Äthiopien, mit Mitmita Gewürzmischung und Niter Gewürzbutter
Seviche aus weißem Fisch mit Limetten 'Leche de tigre"
Cquilao, Philippinischer Seviche mit Kokosessig und Kokosmilch
Plea Tray, Gericht aus Kambodscha mit Lachs und Fischsauce
Tiradito, Seviche mit japanischen Einflüssen
ALS DESSERT: Es Apokat, Avocadoscherbet mit Tamarindengelée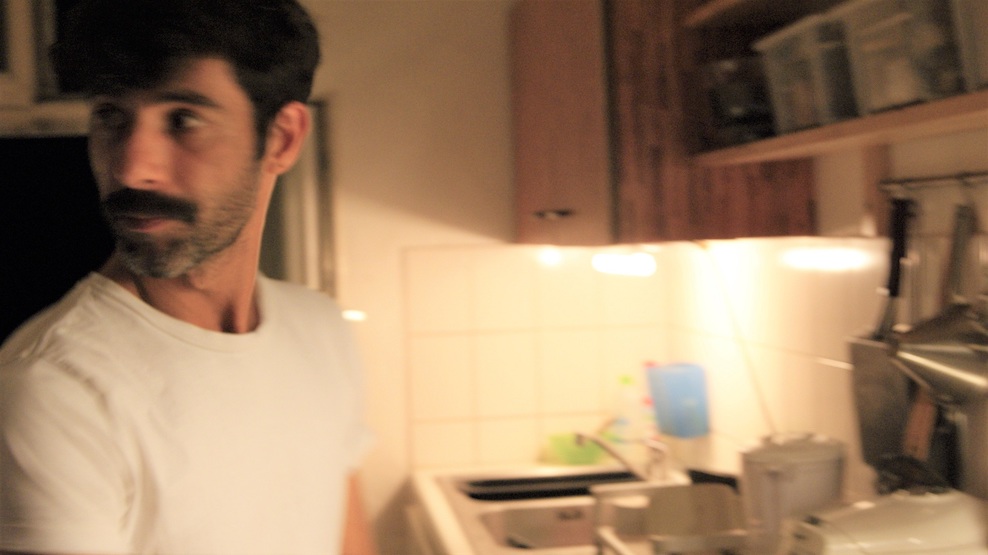 Federico Carrasco
Federico kommt aus Buenos Aires, Argentinien, wo er seine ersten Erfahrungen in der professionellen Gastronomie sammelte. Zusammen mit vier Freunden veranstaltete er kulinarische Themenabende und Caterings. Hinzu kam die Beratung von gastronomischen Betrieben. Sein Ziel war dabei immer so viel wie möglich zu kochen, reisen, lernen und Neues kennenzulernen. Vor fast 10 Jahren kam er nach Berlin, davor hat er in vielen Ländern gelebt, viele Sprachen und Küchen erlernt. Er kennt sich aus mit modernen Kochtechniken und der molekularen Küche und liebt es, reisend und kulinarisch die Kontinente zu erkunden: Amerika, Europa, und Asien (insbesondere Korea). Unterschiedliche Länderküchen zu verbinden macht ihm Spaß und lässt ihn immer wieder Neues entdecken. Federico ist als Gastronomieberater tätig und arbeitet als Patissier in seinem eigenen, frisch gegründeten, Cateringunternehmen, das sich auf Desserts im Glas spezialisiert hat.
Class type:
Cooking in teams of two — In this class you will cook together with a partner (or sometimes 2 partners) at one station. You will be preparing every dish of the menu yourself. Most of the ingredients, already correctly measured, will be waiting for you at your station, so you can start cooking more quickly. Crucial techniques and/or the use of special equipment will be demonstrated by the teacher before you'll have a go yourself. This class is perfect for everyone who likes to have a real hands-on experience.
Duration:
Generally 3.5 to 4 hours (no guarantee).
Menu (example):
Tatar, französischer Version mit Dijonsnef, Kapern und Eigelb
Kifto aus Äthiopien, mit Mitmita Gewürzmischung und Niter Gewürzbutter
Seviche aus weißem Fisch mit Limetten 'Leche de tigre"
Cquilao, Philippinischer Seviche mit Kokosessig und Kokosmilch
Plea Tray, Gericht aus Kambodscha mit Lachs und Fischsauce
Tiradito, Seviche mit japanischen Einflüssen
ALS DESSERT: Es Apokat, Avocadoscherbet mit Tamarindengelée