From Nose to Tail: Beef
Cooking class in German
From Nose to Tail: Beef
The exploration of endless possibilities beyond beef fillet
with Florencia Kral
Was bei unseren europäischen Nachbarn als Delikatesse gilt, hat man bei uns scheinbar fast vergessen. Die Franzosen, Italiener und Spanier kochen, grillen, schmoren und verschlingen ihre Tiere von Kopf bis Fuß. Das war hierzulande auch mal so, und genau darum geht es in diesem Kurs. Innereien und weniger beliebte Teile vom Tier werden unter Verwendung von klassischen Kochtechniken zubereitet.
In diesem Kurs erforschen wir das Rind und einige seiner unendlichen Möglichkeiten: Ihr lernt die beste Art, eine Drüse, das Kalbsbries, zu kochen, Surf & Turf mit leckeren Garnelen und Knochenmark und einen Trick um zähes Muskelfleisch (Zunge) in ein zartes Steak zu verwandeln.
Die Teilnehmer lernen:
wie man Kalbsbries zubereitet
wie man Gemüse einlegt
wie man Knochenmark heraus löst
wie man einen Schnellkochtopf benutzt
wie man eine fantastische Sauce herstellt
Menu (example):
Warmer Kalbsbries mit eingelegtem Gemüse
In Knochenmark sautierte Garnelen und Pfifferlinge
Steak von der Zunge mit Kartoffelpüree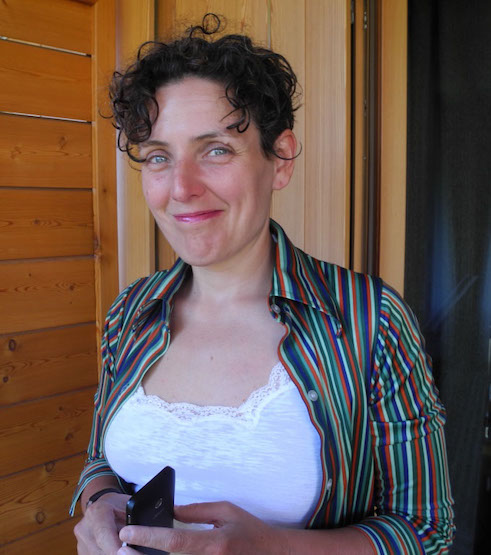 Florencia Kral
Born in Argentina, to a Piedmontese family, food has always been more important than the air I breathe. There is something to be said about those long Sunday lunches back in Buenos Aires, surrounded by family and friends, drinking Cinzano, eating salami and olives, ravioli stuffed with osso bucco and spinach, gnocchi, zabaione, torta di ricotta.
I was fortunate to work at several three Michelin star restaurants in both France and Spain, but it wasn't however until I worked for Alain Passard at L'Arpège where I truly learned how to discern between a good product and a mediocre one, to understand animals, the meat and their bones, to respect the seasons. This is me in a nutshell. And it is what I bring into my cooking: French technique, a deep appreciation and understanding of products, and the heart of my Italian family.
» More classes with Florencia Kral
Class type:
Cooking in groups — In this class you will form small groups and each group will be cooking some of the dishes listed in the menu. The other dishes will be cooked by your fellow cooking class participants. However, important steps and basic techniques will be demonstrated in front of the entire class and/or practiced together. Of course you will also see and hear what is going on around you and you are very welcome to ask the teacher questions. The class is designed for you to experience diverse dishes and menu components.
Duration:
Generally 3.5 to 4 hours (no guarantee).
Menu (example):
Warmer Kalbsbries mit eingelegtem Gemüse
In Knochenmark sautierte Garnelen und Pfifferlinge
Steak von der Zunge mit Kartoffelpüree