Homemade Tofu
Cooking class in German
Homemade Tofu
Köstlich und unvergleichbar
with Lijuan Chen
Eingeweichte Sojabohnen, ein wenig Kochgeschirr und ca. eine Stunde Zeit, mehr braucht man nicht um Tofu selbst herzustellen. So, wie das frisch gebackene Brot, schmeckt der eigene Tofu köstlicher und ist unvergleichbar. Außerdem kann der frisch zubereitete Tofu gleich gegessen werden. Im Kurs werden wir aus Bio-Sojabohnen und frisch gepresstem Zitronensaft eine Tofusorte herstellen. Ich werde weitere drei Tofusorten vorstellen und wir werden jeweils ein Gericht daraus zubereiten.
Dieser Kurs ist auch für Vegetarier geeignet. Bitte bei der Buchung darauf hinweisen.
Menu (example):
Seidentofu-Salat mit gewürfelten "tausendjährigen" Eiern, Senfgemüse und Koriander, abgeschmeckt mit Sojasoße und Sesamöl
Geräucherter Teetofu in feinen Streifen, mit grüner Peperoni kurz gebraten
Mapo-Tofu, würzig gebratener Tofu mit Rindfleisch und Sichuanpfeffer nach Sichuan-Art
Fester Tofu in Scheiben, mit Pilzen geschmort
dazu gekochter Naturreis mit Karotten, Meersalz und Olivenöl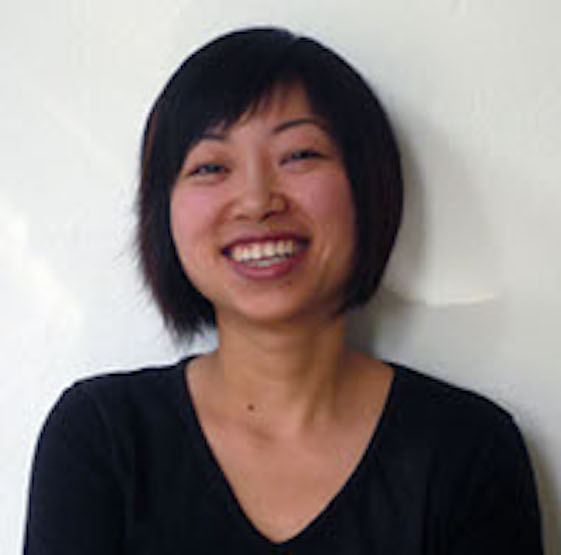 Lijuan Chen
Lijuan Chen, geboren in Suzhou und seit 2001 in Berlin, arbeitet als Lebensmitteltechnologin, ist kein Fan von künstlichem Glutamat und stellt ihre Pflaumensauce lieber selbst her. "Als Kind habe ich das Kochen und Essen als Zentrum eines jeden Festes erlebt. Noch heute ist in China das Essen die wichtigste Basis für ein Treffen, egal mit welchem Hintergrund. Die Lust zu kochen, der Drang Neues auszuprobieren lässt mich nur selten los. Rezepte und Kochgewohnheiten zu beobachten, begleiten mich und faszinieren mich, doch die größte Freude und Motivation bringt mir das Kochen für andere."
Class type:
Cooking in groups — In this class you will form small groups and each group will be cooking some of the dishes listed in the menu. The other dishes will be cooked by your fellow cooking class participants. However, important steps and basic techniques will be demonstrated in front of the entire class and/or practiced together. Of course you will also see and hear what is going on around you and you are very welcome to ask the teacher questions. The class is designed for you to experience diverse dishes and menu components.
Duration:
Generally 3 to 3.5 hours (no guarantee).
Based on our experiences, the average value for this course is 3.5 hours.
Menu (example):
Seidentofu-Salat mit gewürfelten "tausendjährigen" Eiern, Senfgemüse und Koriander, abgeschmeckt mit Sojasoße und Sesamöl
Geräucherter Teetofu in feinen Streifen, mit grüner Peperoni kurz gebraten
Mapo-Tofu, würzig gebratener Tofu mit Rindfleisch und Sichuanpfeffer nach Sichuan-Art
Fester Tofu in Scheiben, mit Pilzen geschmort
dazu gekochter Naturreis mit Karotten, Meersalz und Olivenöl