The Taste of China
Cooking class in German
The Taste of China
Treditional feel-good recipes
with Lijuan Chen
Einige der typischen Geschmacksrichtungen der chinesischen Küche entstehen durch das schnelle Anbraten auf großer Hitze, durch den fruchtig-scharfen Sichuanpfeffer oder die fermentierten schwarzen Bohnen aus Huangyao.
Ich bin viel in China gereist und habe das Land erst richtig kennengelernt, als ich mich für die Speisen aus den verschieden Regionen interessiert habe. Besonders schätze ich die grundlegenden und einfachen Zubereitungsmethoden welche mich überraschen und dazu bringen, nicht locker zu lassen, bis ich es genau so gut zubereiten kann wie die "Locals".
In diesem Kurs möchte ich vier Speisen aus verschieden Regionen kochen. Jede der Speisen zeigt eine typische Geschmacksrichtung oder Zubereitungsart welche aus der chinesischen Küche nicht wegzudenken ist.
Menu (example):
Würziger Fladen mit pikanter Sojabohnenpaste und frischen Frühlingszwiebeln
Erfrischender Gurkensalat mit Sichuanpfefferöl
Pak Choi mit frischen Shitakepilzen
Schwarze Bohnen, Shitakepilze und mit Ingwer mariniertes, gebratenes Hühnchenfleisch
Dazu gekochter Reis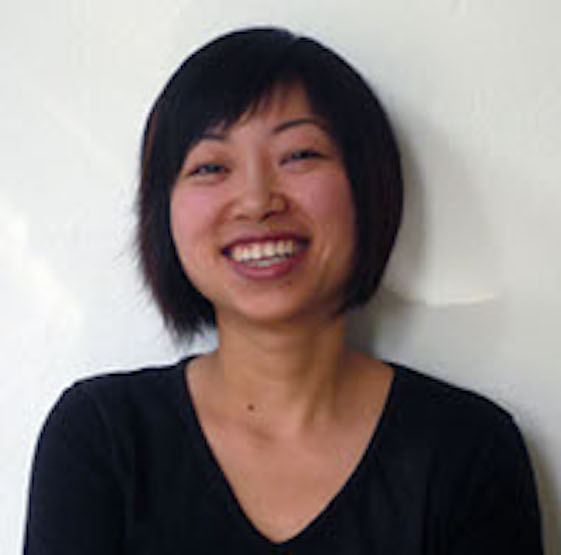 Lijuan Chen
Lijuan Chen, geboren in Suzhou und seit 2001 in Berlin, arbeitet als Lebensmitteltechnologin, ist kein Fan von künstlichem Glutamat und stellt ihre Pflaumensauce lieber selbst her. "Als Kind habe ich das Kochen und Essen als Zentrum eines jeden Festes erlebt. Noch heute ist in China das Essen die wichtigste Basis für ein Treffen, egal mit welchem Hintergrund. Die Lust zu kochen, der Drang Neues auszuprobieren lässt mich nur selten los. Rezepte und Kochgewohnheiten zu beobachten, begleiten mich und faszinieren mich, doch die größte Freude und Motivation bringt mir das Kochen für andere."
Class type:
Cooking in groups — In this class you will form small groups and each group will be cooking some of the dishes listed in the menu. The other dishes will be cooked by your fellow cooking class participants. However, important steps and basic techniques will be demonstrated in front of the entire class and/or practiced together. Of course you will also see and hear what is going on around you and you are very welcome to ask the teacher questions. The class is designed for you to experience diverse dishes and menu components.
Duration:
Generally 3 to 3.5 hours (no guarantee).
Menu (example):
Würziger Fladen mit pikanter Sojabohnenpaste und frischen Frühlingszwiebeln
Erfrischender Gurkensalat mit Sichuanpfefferöl
Pak Choi mit frischen Shitakepilzen
Schwarze Bohnen, Shitakepilze und mit Ingwer mariniertes, gebratenes Hühnchenfleisch
Dazu gekochter Reis