Cucina Argentina
Cooking class in German
Cucina Argentina
Dishes from the Italien quater in Buenos Aires
with Florencia Kral
Aufgrund der vielen italienischen Einwanderer (auch Florencias Familie hat Italienische Wurzeln) gibt es eine Tradition, dass in vielen Familien in Buenos Aires an einem 29. des Monats Gnocchi gegessen werden. Da am Monatsende nicht mehr viel Geld übrig war und meist noch Kartoffeln und Mehl im Haus waren. Die Tradition besteht bis heute fort und soll Glück bringen. Natürlich darf ein gutes argentinisches Stück Fleisch und Klassiker wie Chimichurri und Dulce de Leche nicht im Menü fehlen.
Menu (example):
Selbstgemachte Kartoffelgnocchi "Dia de Ñoquis" mit Schinken und Sahnesauce
Entrecote mit Chimichurri, Salsa Criolla und saisonalen gebackenem Gemüse
Profiteroles mit Dulce de Leche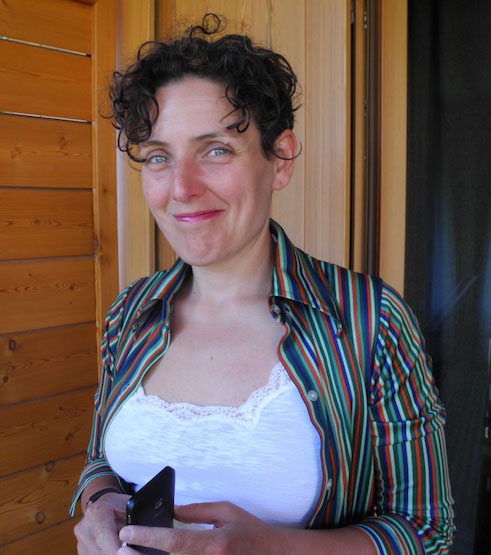 Florencia Kral
Born in Argentina, to a Piedmontese family, food has always been more important than the air I breathe. There is something to be said about those long Sunday lunches back in Buenos Aires, surrounded by family and friends, drinking Cinzano, eating salami and olives, ravioli stuffed with osso bucco and spinach, gnocchi, zabaione, torta di ricotta.
I was fortunate to work at several three Michelin star restaurants in both France and Spain, but it wasn't however until I worked for Alain Passard at L'Arpège where I truly learned how to discern between a good product and a mediocre one, to understand animals, the meat and their bones, to respect the seasons. This is me in a nutshell. And it is what I bring into my cooking: French technique, a deep appreciation and understanding of products, and the heart of my Italian family.
» More classes with Florencia Kral
Class type:
Cooking in groups — In this class you will form small groups and each group will be cooking some of the dishes listed in the menu. The other dishes will be cooked by your fellow cooking class participants. However, important steps and basic techniques will be demonstrated in front of the entire class and/or practiced together. Of course you will also see and hear what is going on around you and you are very welcome to ask the teacher questions. The class is designed for you to experience diverse dishes and menu components.
Duration:
Generally 3 to 3.5 hours (no guarantee).
Menu (example):
Selbstgemachte Kartoffelgnocchi "Dia de Ñoquis" mit Schinken und Sahnesauce
Entrecote mit Chimichurri, Salsa Criolla und saisonalen gebackenem Gemüse
Profiteroles mit Dulce de Leche