The secret of low temperature cooking
Cooking class in German
The secret of low temperature cooking
fish and meat, pink and tender
with Fanny Kreczi
Low temperature cooking is not just a trend in Austrian kitchens. There are some very good reason for that. If you obey a few culinary rules, your meat and fish will be especially tender and juicy. During the cooking time the cooks can do other things. Nothing can go wrong, as long as your oven is reliable.

In this course we cook fish and meat with low temperature. The use of rare and exquisite ingredients will be an integral part of this class. Together with those simple rules we will endeavour to create a fine menu that will turn the unacquainted cook into a small gourmet.
Menu (example):
Artichoke with a pumpkin oil vinaigrette
Salmon and pikeperch plait, low temperature cooked with wild herbs and cucumber-buttermilk-lime-dressing
Beef eye filet, whole, low temperature cooked with beans wrapped in bacon served with potato and jerusalem artichoke mash and parsnip chips
Fresh curd cheese dumplings with poached seasonal fruit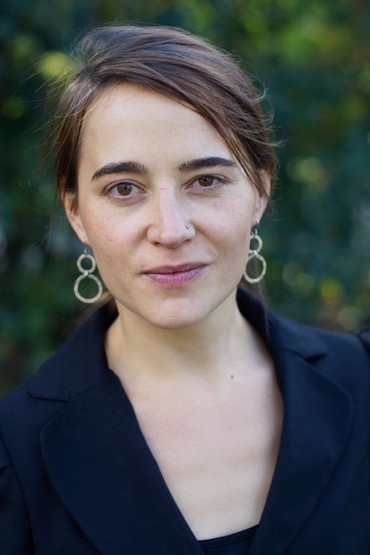 Fanny Kreczi
The k.u.k. head chef
Fanny Kreczi, a classic k.u.k. blend with Bohemian and Hungarian ancestors, born on a cold and wet November's day in 1980, has been infuriated with a passion for cooking from an early age, probably a hand-me-down from both her grandmothers who were great cooks as well. In her 20s Fanny couldn't resist moving to Berlin to study geography, working at several rather fancy gastronomic establishments along the way, for example at Cookies. Although Fanny doesn't wear as much make-up as Fanny Craddock, she does resemble the great British TV cook in regard to her Victorian attempt to bring out only the best and will provide you with detailed information on how to achieve it.
Class type:
Cooking in groups — In this class you will form small groups and each group will be cooking some of the dishes listed in the menu. The other dishes will be cooked by your fellow cooking class participants. However, important steps and basic techniques will be demonstrated in front of the entire class and/or practiced together. Of course you will also see and hear what is going on around you and you are very welcome to ask the teacher questions. The class is designed for you to experience diverse dishes and menu components.
Duration:
Generally 3 to 3.5 hours (no guarantee).
Menu (example):
Artichoke with a pumpkin oil vinaigrette
Salmon and pikeperch plait, low temperature cooked with wild herbs and cucumber-buttermilk-lime-dressing
Beef eye filet, whole, low temperature cooked with beans wrapped in bacon served with potato and jerusalem artichoke mash and parsnip chips
Fresh curd cheese dumplings with poached seasonal fruit