Wagashi Workshop zur japanischen Teezeit
Sunday, October 30, 2022 at 12 h
Baking class in German
Wagashi Workshop zur japanischen Teezeit
Dorayaki home made
with Fumiko Suzuki
An einem ruhigen Nachmittag, pünktlich zur japanischen Teezeit könnt Ihr lernen, wie man Wagashi, traditionelle japanische Süßigkeiten zubereitet. Mit einer Tasse passenden japanischen Tee versuchen wir alle gemeinsam, die Momente der japanischen Tee-Zeremonie nachzuempfinden.
Wagashi sind traditionelle japanische Süßigkeiten zum Grüntee. Aus simplen, reinen meist pflanzlichen Zutaten wird Wagashi raffiniert zubereitet.
Dorayaki ist eine sehr populäre und eher moderne Wagashi. Es ist ein nach Honig schmeckender Pfannkuchen gefüllt mit süßer Bohnenpaste (AN). Während viele Wagashi je nach Jahreszeit nur für jeweils kurze Zeit genossen werden, ist Dorayaki ein Wagashi-Klassiker und passt fast in das ganze Jahr.
Important rules due to Corona
We ask for your understanding that we have to adapt our protection and hygiene concept to the current situation. Please inform yourself shortly before your visit about the current regulations under the following link:
https://docs.google.com/document/d/1N9NuWXmdQa19LCNbbz5qdep-qmvhG63wLo45NlL1jG4/edit?usp=sharing
Menu:
Dorayaki - japanische Honig-Pfannkuchen mit Rote-Bohnen-Paste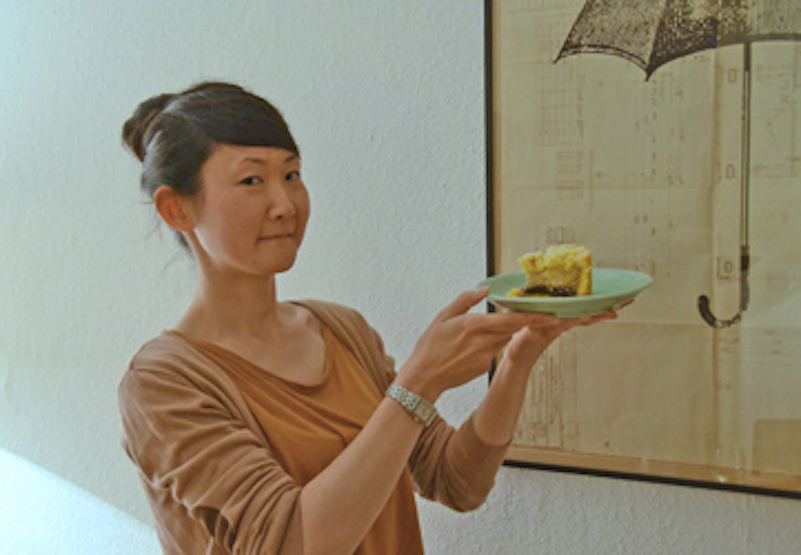 Fumiko Suzuki
Fumiko Suzuki, aka gourmie, is passionate cook and patissier from Tokyo, spent her early gastronomic days in France, Switzerland, Vienna, South Germany. Today in Berlin, she operates different culinary projects and runs several cooking workshops. Her focus is to introduce the japanese daily life by cooking and eating, and to let discover the secret side of Japan.
Photo: ©gourmie
Class type:
Cooking in groups — In this class you will form small groups and each group will be cooking some of the dishes listed in the menu. The other dishes will be cooked by your fellow cooking class participants. However, important steps and basic techniques will be demonstrated in front of the entire class and/or practiced together. Of course you will also see and hear what is going on around you and you are very welcome to ask the teacher questions. The class is designed for you to experience diverse dishes and menu components.
Location: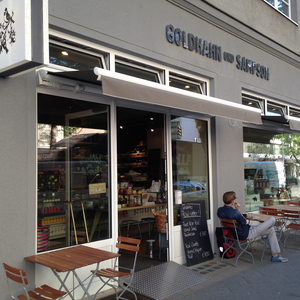 G und S Charlottenburg
Wilmersdorfer Str. 102/103
10629 Berlin
Date:
Sunday 30 October, 2022 at 12:00 h
Duration:
Generally 3.5 to 4 hours (no guarantee).
Participants:
max. 16 persons
Menu:
Dorayaki - japanische Honig-Pfannkuchen mit Rote-Bohnen-Paste