Von Quito nach Ciudad de México
Wednesday, July 6, 2022 at 19 h
Cooking class in German
Von Quito nach Ciudad de México
Eine Reise entlang der Pazifikküste
with Federico Carrasco
Diese Reise beginnt mit der Frische tropischer Früchte, die mit japanischen Techniken und Aromen in einer Adaptation eines Rezepts verwoben werden. Dieses wurde an der peruanischen Pazifikküste als Ergebnis der Fusion dieser beiden Kulturen entwickelt. Als geschmacklichen Kontrast dazu geht es direkt nach Mexiko, wo ein reiches und traditionelles Kakaorezept mit vielen Gewürzen und Aromen auf uns wartet. Die Reise endet mit tropischen Aromen, die in einem klassischen europäischen Dessert kombiniert werden.
Für diesen Kurs gibt es ein veganes Alternativmenü. Wenn du die vegane Variante wünscht, vermerke das bitte bei der Buchung.
Important rules due to Corona
We ask for your understanding that we have to adapt our protection and hygiene concept to the current situation. Please inform yourself shortly before your visit about the current regulations under the following link:
https://docs.google.com/document/d/1N9NuWXmdQa19LCNbbz5qdep-qmvhG63wLo45NlL1jG4/edit?usp=sharing
Menu:
Tiradito aus weißem Fisch der Saison mit Wasabi-Dressing und tropischen Einflüssen
Hähnchen in Mole Poblano mit warmem Gemüsesalat und rotem mexikanischem Reis
Kokosnuss-Creme-Karamell mit Limetten-Fouette und Passionsfrucht-Mango-Eis
vegane Alternative:
Kohlrabi und Rote Bete Tiradito mit Wasabi-Dressing und Maisflan
Blumenkohl in Mole Poblano mit warmem Gemüsesalat und rotem mexikanischem Reis
Kokosnuss-Creme-Karamell mit Limetten-Fouetté und Passionsfrucht-Mango-Eis
saisonale Änderungen vorbehalten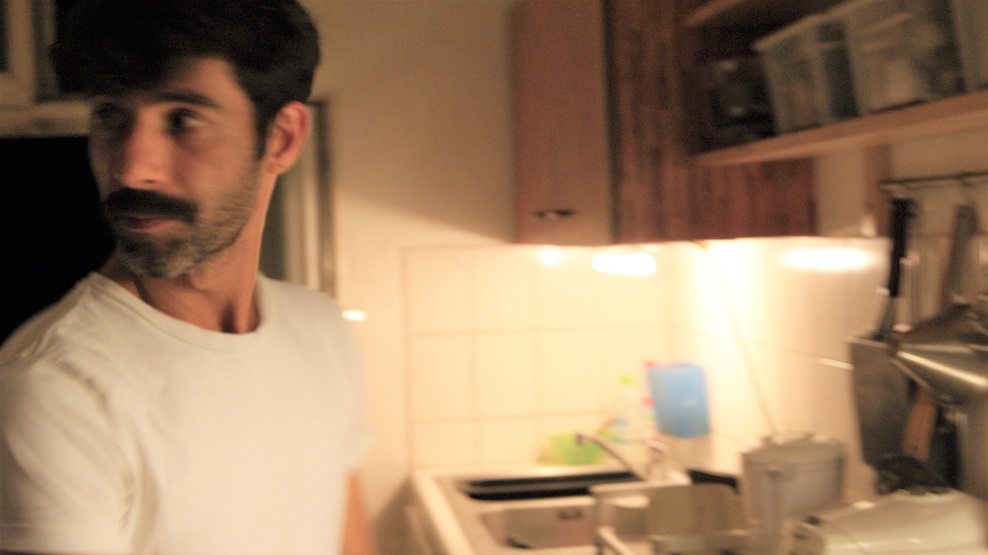 Federico Carrasco
Federico kommt aus Buenos Aires, Argentinien, wo er seine ersten Erfahrungen in der professionellen Gastronomie sammelte. Zusammen mit vier Freunden veranstaltete er kulinarische Themenabende und Caterings. Hinzu kam die Beratung von gastronomischen Betrieben. Sein Ziel war dabei immer so viel wie möglich zu kochen, reisen, lernen und Neues kennenzulernen. Vor fast 10 Jahren kam er nach Berlin, davor hat er in vielen Ländern gelebt, viele Sprachen und Küchen erlernt. Er kennt sich aus mit modernen Kochtechniken und der molekularen Küche und liebt es, reisend und kulinarisch die Kontinente zu erkunden: Amerika, Europa, und Asien (insbesondere Korea). Unterschiedliche Länderküchen zu verbinden macht ihm Spaß und lässt ihn immer wieder Neues entdecken. Federico ist als Gastronomieberater tätig und arbeitet als Patissier in seinem eigenen, frisch gegründeten, Cateringunternehmen, das sich auf Desserts im Glas spezialisiert hat.
Class type:
Cooking in groups — In this class you will form small groups and each group will be cooking some of the dishes listed in the menu. The other dishes will be cooked by your fellow cooking class participants. However, important steps and basic techniques will be demonstrated in front of the entire class and/or practiced together. Of course you will also see and hear what is going on around you and you are very welcome to ask the teacher questions. The class is designed for you to experience diverse dishes and menu components.
Location: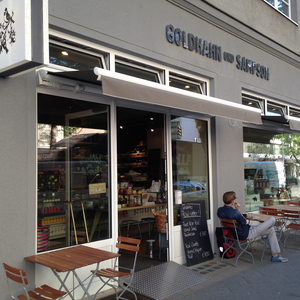 G und S Charlottenburg
Wilmersdorfer Str. 102/103
10629 Berlin
Date:
Wednesday 06 July, 2022 at 19:00 h
Duration:
Generally 3.5 to 4 hours (no guarantee).
Participants:
max. 16 persons
Menu:
Tiradito aus weißem Fisch der Saison mit Wasabi-Dressing und tropischen Einflüssen
Hähnchen in Mole Poblano mit warmem Gemüsesalat und rotem mexikanischem Reis
Kokosnuss-Creme-Karamell mit Limetten-Fouette und Passionsfrucht-Mango-Eis
vegane Alternative:
Kohlrabi und Rote Bete Tiradito mit Wasabi-Dressing und Maisflan
Blumenkohl in Mole Poblano mit warmem Gemüsesalat und rotem mexikanischem Reis
Kokosnuss-Creme-Karamell mit Limetten-Fouetté und Passionsfrucht-Mango-Eis
saisonale Änderungen vorbehalten