Vietnamesische Festtagsküche
Saturday, December 3, 2022 at 18 h
Cooking class in German
Vietnamesische Festtagsküche
Festliches aus Südostasien
with Mai Thy Hinz
An Festtagen isst man in Vietnam gemeinsam mit der Familie und natürlich kommt etwas Besonderes auf den Tisch. Viel Zeit wird darauf verwendet, gemeinsam kleine Teigtaschen zu füllen, sie zu dämpfen und danach gemeinsam zu verspeisen. Und genauso werden wir es in diesem Kurs machen. Danach folgt ein Klassiker, der es in vielen Nationen an Feiertage gibt: ein Fondue mit heißer Brüher und ganz unterschiedlichen Zutaten, die jeder selbst darin garen kann. Natürlich mit vielen vietnamesischen Kräutern. Es erwartet euch ein gemütlicher, geselliger und köstlicher vietnamesischer Winterabend.
In Zeiten von Corona: Wichtige Hinweise
Wir bitten um Verständnis, dass wir unser Schutz- und Hygienekonzept der jeweils aktuellen Situation anpassen müssen. Bitte informiere dich kurz vor deinem Besuch über die dann aktuellen Bestimmungen unter folgendem Link:
https://docs.google.com/document/d/1N9NuWXmdQa19LCNbbz5qdep-qmvhG63wLo45NlL1jG4/edit?usp=sharing
Menu:
Chạo tôm: Garnelen Frikadellen mit selbstgemachter Süß-Sauer-Soße
Lẩu hải sản: Feuertopf Fondue mit Fisch, Fleisch, Gemüse, Nudeln, frischen Kräutern und Saucen
Kem trái xoài: Mangoeis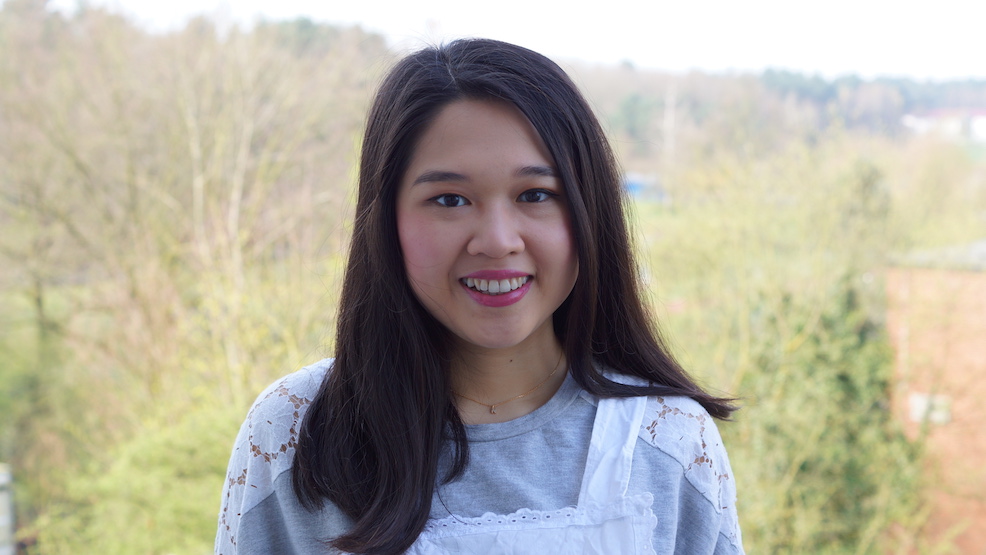 Mai Thy Hinz
Mai Thy Hinz, geboren in Saigon, als Kind einer Kochprofi-Familie. Seit 2017 bietet sie Kochkurse an. Nach Hamburg ist jetzt Berlin Mai Thys Wahlheimat. Den Kursteilnehmern möchte sie ein Stück ihrer Heimat, ihrer Kultur und ihrer Liebe fürs Kochen näher bringen.
Photo: Mai Thy Hinz
Class type:
Cooking in groups — In this class you will form small groups and each group will be cooking some of the dishes listed in the menu. The other dishes will be cooked by your fellow cooking class participants. However, important steps and basic techniques will be demonstrated in front of the entire class and/or practiced together. Of course you will also see and hear what is going on around you and you are very welcome to ask the teacher questions. The class is designed for you to experience diverse dishes and menu components.
Location: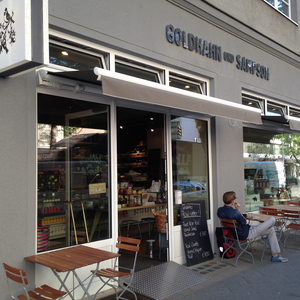 G und S Charlottenburg
Wilmersdorfer Str. 102/103
10629 Berlin
Date:
Saturday 03 December, 2022 at 18:00 h
Duration:
Generally 3.5 to 4 hours (no guarantee).
Participants:
max. 16 persons
Menu:
Chạo tôm: Garnelen Frikadellen mit selbstgemachter Süß-Sauer-Soße
Lẩu hải sản: Feuertopf Fondue mit Fisch, Fleisch, Gemüse, Nudeln, frischen Kräutern und Saucen
Kem trái xoài: Mangoeis