Vietnamesisch: Sprach- und Kochkurs
Saturday, February 5, 2022 at 18 h
Cooking class in German
Vietnamesisch: Sprach- und Kochkurs
Einblick in die vietnamesische Esskultur
with Mai Thy Hinz
Es war für mich ein Kulturschock, als ich zum ersten Mal bei einer deutschen Familien zum Essen eingeladen war. Warum dürfen die Kinder gleichzeitig wie der Erwachsen mit dem Essen anfangen? Warum verteilt der Vater den Nachschlag?
Es gibt sehr viele Unterschiede zwischen Deutschland und Vietnam: Sprache, Esskultur, Kochtechnik, … Mein Sprach-Koch-Kurs bietet eine Vorbereitung für deine nächste Reise nach Vietnam oder einfach einen kleinen Einblick in die vietnamesische Esskultur.
Important rules due to Corona
Our courses are exclusively for recovered and vaccinated people who can prove this with a digital certificate (QR code). Without a valid certificate, you cannot attend the course and your ticket will be forfeited without refund. Please be sure to have your certificate and a document of identification ready for verification at the entrance, otherwise we will not be able to grant you admission. Thank you.
We adhere to the daily guidelines of the Berlin Senate for all courses in our culinary school, so changes at short notice are always possible as well as an additional negative test from the same day or a cancellation of the course, if required by the pandemic situation.
Menu:
Bò xào lăn: gebratenes Rindfleisch nach Süd-Vietnamesischer Art
Nấm xào trứng: gebratene Pilze mit Eiern
Canh súp thập cẩm: Gemüsesuppe mit Fleischbällchen
Jasmin Reis aus Vietnam
Kem trái dừa: Kokoseis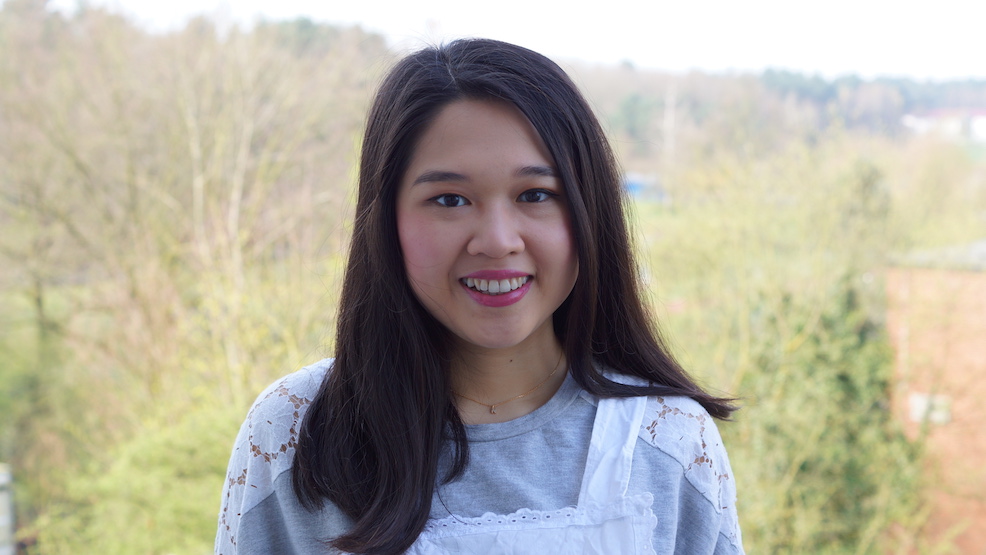 Mai Thy Hinz
Mai Thy Hinz, geboren in Saigon, als Kind einer Kochprofi-Familie. Seit 2017 bietet sie Kochkurse an. Nach Hamburg ist jetzt Berlin Mai Thys Wahlheimat. Den Kursteilnehmern möchte sie ein Stück ihrer Heimat, ihrer Kultur und ihrer Liebe fürs Kochen näher bringen.
Photo: Mai Thy Hinz
Class type:
Cooking in groups — In this class you will form small groups and each group will be cooking some of the dishes listed in the menu. The other dishes will be cooked by your fellow cooking class participants. However, important steps and basic techniques will be demonstrated in front of the entire class and/or practiced together. Of course you will also see and hear what is going on around you and you are very welcome to ask the teacher questions. The class is designed for you to experience diverse dishes and menu components.
Location: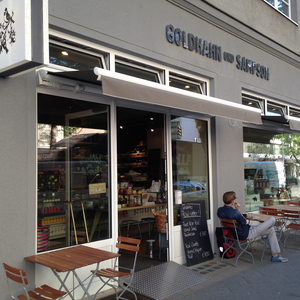 G und S Charlottenburg
Wilmersdorfer Str. 102/103
10629 Berlin
Date:
Saturday 05 February, 2022 at 18:00 h
Duration:
Generally 3.5 to 4 hours (no guarantee).
Participants:
max. 16 persons
Menu:
Bò xào lăn: gebratenes Rindfleisch nach Süd-Vietnamesischer Art
Nấm xào trứng: gebratene Pilze mit Eiern
Canh súp thập cẩm: Gemüsesuppe mit Fleischbällchen
Jasmin Reis aus Vietnam
Kem trái dừa: Kokoseis