Sous-Vide
Thursday, March 30, 2023 at 19 h
Cooking class in German
Sous-Vide
with Federico Carrasco
Die Technik des Sous-Vides hat ihren Ursprung in Frankreich, bei George Pralus in Verbindung mit den Brüdern Troisgros. Diese Methode verwendet einen Beutel, der es ermöglicht, das Produkt sauerstofffrei bzw. vakuumiert zu verpacken. Hierbei wird sowohl die Haltbarkeit verlängert als auch die Freisetzung von Nährstoffen und Aromen ins Kochwasser verhindert. Zudem bildet sich eine zweite Haut, die einen direkten Kontakt mit dem Wasser auf der gesamten Oberfläche des Produkts ermöglicht. Ein gleichmäßiges Garen des gesamten Produkts ist das Ergebnis. In Verbindung mit dieser Technik wird als Heizmedium entweder ein Dampfofen oder ein Behälter mit einer externen Vorrichtung verwendet, die die Wassertemperatur exakt steuern kann (bspw. Stab als Tauchsieder). In diesem ersten Sous-Vide-Kurs befassen wir uns mit Rezepten für Lebensmittel mit kurze Garzeiten, die wir noch am selben Abend vollenden werden.
In Zeiten von Corona: Wichtige Hinweise
Wir bitten um Verständnis, dass wir unser Schutz- und Hygienekonzept der jeweils aktuellen Situation anpassen müssen. Bitte informiere dich kurz vor deinem Besuch über die dann aktuellen Bestimmungen unter folgendem Link:
https://docs.google.com/document/d/1N9NuWXmdQa19LCNbbz5qdep-qmvhG63wLo45NlL1jG4/edit?usp=sharing
Menu:
Vorspeise:
Broccolini Tempura mit Lachstatar und Senf-Honig-Ponzu
Veggie: Gemüse Tartar
SV Zubereitungen: Broccolini
Hauptgang:
Kabeljau mit grünen Spargeln Blumenkohl-Püree
Veggie: Rüben oder Fenchel Steak
SV Zubereitungen: Kabeljau, Steak, Spargeln, Blumenkohl
Dessert:
Poached Pears mit Maracuja Curd, Kakao-Soufflé und Himbeeren-Püree
SV Zubereitungen: Poached Pears, Curd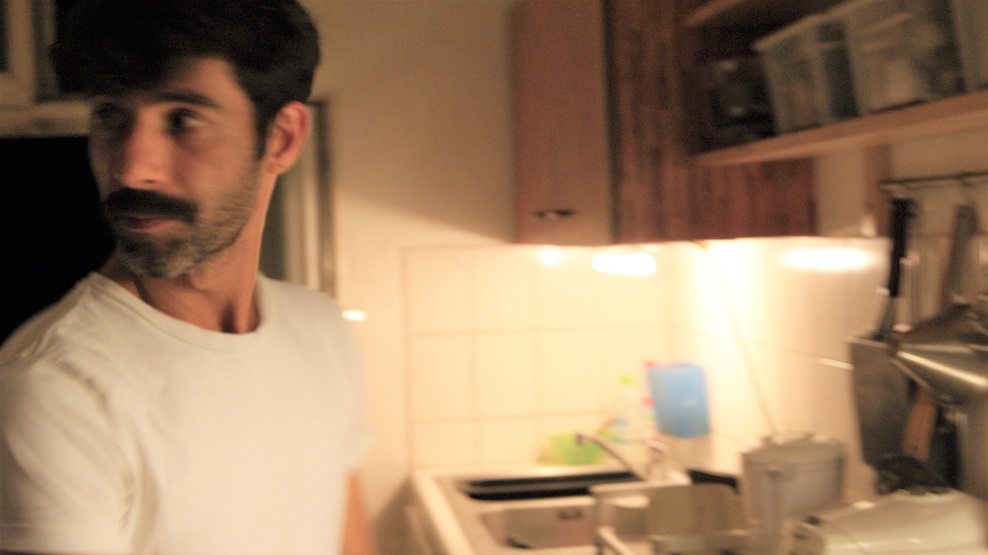 Federico Carrasco
Federico kommt aus Buenos Aires, Argentinien, wo er seine ersten Erfahrungen in der professionellen Gastronomie sammelte. Zusammen mit vier Freunden veranstaltete er kulinarische Themenabende und Caterings. Hinzu kam die Beratung von gastronomischen Betrieben. Sein Ziel war dabei immer so viel wie möglich zu kochen, reisen, lernen und Neues kennenzulernen. Vor fast 10 Jahren kam er nach Berlin, davor hat er in vielen Ländern gelebt, viele Sprachen und Küchen erlernt. Er kennt sich aus mit modernen Kochtechniken und der molekularen Küche und liebt es, reisend und kulinarisch die Kontinente zu erkunden: Amerika, Europa, und Asien (insbesondere Korea). Unterschiedliche Länderküchen zu verbinden macht ihm Spaß und lässt ihn immer wieder Neues entdecken. Federico ist als Gastronomieberater tätig und arbeitet als Patissier in seinem eigenen, frisch gegründeten, Cateringunternehmen, das sich auf Desserts im Glas spezialisiert hat.
Class type:
Cooking in groups — In this class you will form small groups and each group will be cooking some of the dishes listed in the menu. The other dishes will be cooked by your fellow cooking class participants. However, important steps and basic techniques will be demonstrated in front of the entire class and/or practiced together. Of course you will also see and hear what is going on around you and you are very welcome to ask the teacher questions. The class is designed for you to experience diverse dishes and menu components.
Location: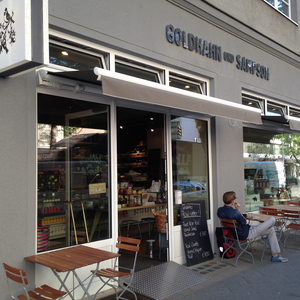 G und S Charlottenburg
Wilmersdorfer Str. 102/103
10629 Berlin
Date:
Thursday 30 March, 2023 at 19:00 h
Duration:
Generally 3.5 to 4 hours (no guarantee).
Participants:
max. 16 persons
Menu:
Vorspeise:
Broccolini Tempura mit Lachstatar und Senf-Honig-Ponzu
Veggie: Gemüse Tartar
SV Zubereitungen: Broccolini
Hauptgang:
Kabeljau mit grünen Spargeln Blumenkohl-Püree
Veggie: Rüben oder Fenchel Steak
SV Zubereitungen: Kabeljau, Steak, Spargeln, Blumenkohl
Dessert:
Poached Pears mit Maracuja Curd, Kakao-Soufflé und Himbeeren-Püree
SV Zubereitungen: Poached Pears, Curd