Peruvian Cuisine in English
Tuesday, March 29, 2022 at 19 h
Cooking class in English
Peruvian Cuisine in English
From the sea and the Andes
with Diego Castro Bolanos
Peruvian cuisine is the result of the mixture of many cultures that have taken advantage of the great variety of ingredients that are produced in Peru. I will share with you this majesty of flavors starting with a "Tiradito": a variation of the ceviche that was created in the cevicherias in Lima in the 80s thanks to Japanese influence. Then we will experience food from the Andes with the preparation of the "Huatia" an Inca technique that combines aromatic herbs from the mountains that involves Panca chili which enriches the flavor to a juicy meat stew. This will be served with a typical pumpkin-mint potage from the valleys of Arequipa. We will finish our meal with a new version of the "Suspiro a la limeña" one of the most traditional desserts in Peru.
Important rules due to Corona
Our courses are exclusively for recovered and vaccinated people who can prove this with a digital certificate (QR code). Without a valid certificate, you cannot attend the course and your ticket will be forfeited without refund. Please be sure to have your certificate and a document of identification ready for verification at the entrance, otherwise we will not be able to grant you admission. Thank you.
We adhere to the daily guidelines of the Berlin Senate for all courses in our culinary school, so changes at short notice are always possible as well as an additional negative test from the same day or a cancellation of the course, if required by the pandemic situation.
Menu:
Fish "tiradito" with yellow chili sauce
"Huatia" - meat stew with herbs and panca chili
pumpkin-mint potage
"Suspiro a la limeña" caramel-cream with meringue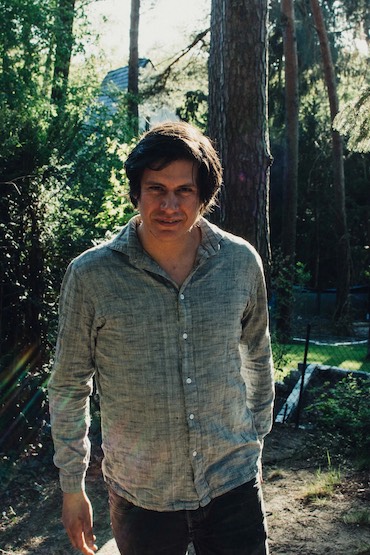 Diego Castro Bolanos
Diego Castro (*1979) is a Peruvian chef who studied in Le Cordon Bleu Peru. He gathered much experience working in Peru, Mexico, Costa Rica and Austria since 2000. In 2008 he moved to Berlin where he worked in several restaurants, as "Chicha", "Das Stue", "Cookies Cream" and "Chipps". He was the head chef in "La Cevicheria", where he developed his vision of a modern conceptual Peruvian cuisine. Currently, he works as a freelance chef promoting Peruvian cuisine in Germany and cooperating with Mikrokosmos Berlin as a research chef investigating the best way to integrate insects in the western diet.
Photo: Damian Tauchert
Class type:
Cooking in groups — In this class you will form small groups and each group will be cooking some of the dishes listed in the menu. The other dishes will be cooked by your fellow cooking class participants. However, important steps and basic techniques will be demonstrated in front of the entire class and/or practiced together. Of course you will also see and hear what is going on around you and you are very welcome to ask the teacher questions. The class is designed for you to experience diverse dishes and menu components.
Location: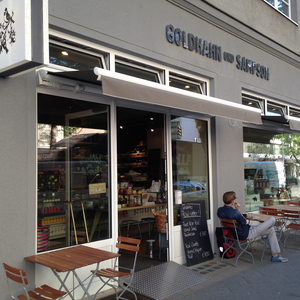 G und S Charlottenburg
Wilmersdorfer Str. 102/103
10629 Berlin
Date:
Tuesday 29 March, 2022 at 19:00 h
Duration:
Generally 3.5 to 4 hours (no guarantee).
Participants:
max. 16 persons
Menu:
Fish "tiradito" with yellow chili sauce
"Huatia" - meat stew with herbs and panca chili
pumpkin-mint potage
"Suspiro a la limeña" caramel-cream with meringue
Customers who bought this product also couldn't resist the following: