Peruvian Cuisine: Ceviche special
Tuesday, July 26, 2022 at 19 h
Cooking class in English
Peruvian Cuisine: Ceviche special
Ceviche and the tiger milk secret
with Diego Castro Bolanos
Ceviche is the most popular Peruvian dish. Only in Lima there are more than 12,000 cevicherias, restaurants specialized in the preparation of this exquisite delicacy based of fish, shellfish or vegetables marinated in lemon juice, chili and spices. The marinade of all ingredients it's called: "tiger milk".. Yes, milk of tiger! have you ever heard of it? Every ceviche has its respective tiger milks. That's what makes all ceviches unique. In this workshop I am going to share with you several recipes as variations of this and it's magical milk. But, is it really milk?
Important rules due to Corona
We ask for your understanding that we have to adapt our protection and hygiene concept to the current situation. Please inform yourself shortly before your visit about the current regulations under the following link:
https://docs.google.com/document/d/1N9NuWXmdQa19LCNbbz5qdep-qmvhG63wLo45NlL1jG4/edit?usp=sharing
Menu:
Tiradito de salmon y rocoto: Salmon carpaccio with Rocoto tiger milk
Choros a la chalaca con granizada de tomate: Mussels ceviche with tomato granita
Ceviche de pescado: Classic fish ceviche
Ceviche caliente de navajas al ají amarillo: Warm razor clams ceviche with yellow chili tiger milk
Ceviche de piña y tamarindo: Pineapple ceviche with tamarind
Mazamorra Morada: Purple corn pudding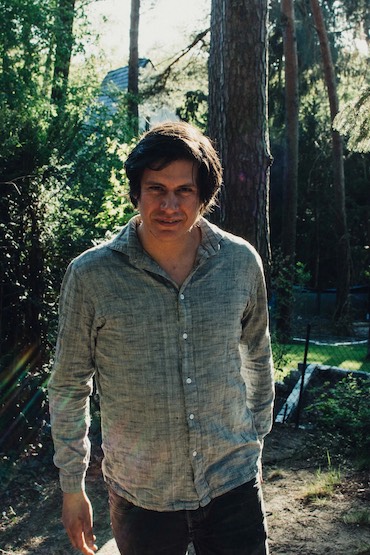 Diego Castro Bolanos
Diego Castro (*1979) is a Peruvian chef who studied in Le Cordon Bleu Peru. He gathered much experience working in Peru, Mexico, Costa Rica and Austria since 2000. In 2008 he moved to Berlin where he worked in several restaurants, as "Chicha", "Das Stue", "Cookies Cream" and "Chipps". He was the head chef in "La Cevicheria", where he developed his vision of a modern conceptual Peruvian cuisine. Currently, he works as a freelance chef promoting Peruvian cuisine in Germany and cooperating with Mikrokosmos Berlin as a research chef investigating the best way to integrate insects in the western diet.
Photo: Damian Tauchert
Class type:
Cooking in groups — In this class you will form small groups and each group will be cooking some of the dishes listed in the menu. The other dishes will be cooked by your fellow cooking class participants. However, important steps and basic techniques will be demonstrated in front of the entire class and/or practiced together. Of course you will also see and hear what is going on around you and you are very welcome to ask the teacher questions. The class is designed for you to experience diverse dishes and menu components.
Location: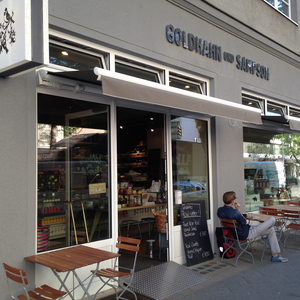 G und S Charlottenburg
Wilmersdorfer Str. 102/103
10629 Berlin
Date:
Tuesday 26 July, 2022 at 19:00 h
Duration:
Generally 3.5 to 4 hours (no guarantee).
Participants:
max. 16 persons
Menu:
Tiradito de salmon y rocoto: Salmon carpaccio with Rocoto tiger milk
Choros a la chalaca con granizada de tomate: Mussels ceviche with tomato granita
Ceviche de pescado: Classic fish ceviche
Ceviche caliente de navajas al ají amarillo: Warm razor clams ceviche with yellow chili tiger milk
Ceviche de piña y tamarindo: Pineapple ceviche with tamarind
Mazamorra Morada: Purple corn pudding