Natural Wine
Friday, May 5, 2023 at 20 h
Seminar and tasting in German
Natural Wine
with Sascha Rimkus
Neue Dimension oder viel Lärm um nichts? Nichts in der Weinwelt ist so umstritten wie die sogenannten Naturweine. Es gibt keine klare Definition und dadurch viel Verwirrung. Auch Winzer und Weinjournalisten verstehen nicht immer das Gleiche darunter. Keine Intervention bei der Gärung, keine Enzyme, keine Zuchthefen, Verzicht auf Klärung und Filtration, wenig oder gar kein Schwefel? Alles wichtige, aber heiss umstrittene Kriterien.
Geschmacksbild und sogar Erscheinungsbild unterscheiden sich so erheblich von dem konventionell erzeugter Weine, dass Kritiker grundsätzlich von Weinfehlern sprechen. Alles Quatsch! Wie immer gibt es gute und schlechte Weine. Hinter dem Label verstecken sich auch durchaus Scharlatane und Wenigkönner. Das macht die guten Vertreter aber nicht weniger interessant, ganz im Gegenteil.
Wir probieren sehr spannende, aber andere Weine, aus Österreich, Frankreich und Italien.
Sascha Rimkus
Born at the North Sea coast of Schleswig-Holstein, Sascha hasn't really grown up with wine. On shore you drink pils and rye and give turists the runaround. Then, after crossing the Hamburg border to the south, his knowledge broadened more and more, culminating in a trip to the wine growing region of Alsace - a trip that lead - so he says - to his awakening. He then went on studying numerous wine menus, spent years working in bars and restaurants, until finally, together with Andreas Klöckner he invented what's now called Goldhahn und Sampson, being as pleased as punch about its wine department expanding on a daily basis.
Class type:
Seminar and tasting
Location: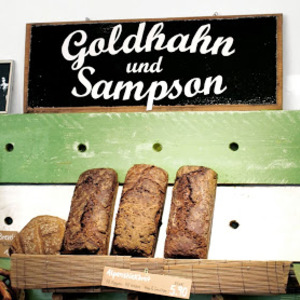 G und S Prenzlauer Berg
Dunckerstr. 9
10437 Berlin
Date:
Friday 05 May, 2023 at 20:00 h
Duration:
Generally 2 to 3 hours (no guarantee).
Participants:
max. 15 persons