Meine Freundin aus Japan
Thursday, April 6, 2023 at 19 h
Cooking class in German
Meine Freundin aus Japan
Japanische Hausmannskost
with Federico Carrasco
Dies sind typische Gerichte der japanischen Haushaltsküche, die uns die Mutter meines Freundes Hanayo beigebracht hat. Er besuchte uns im alten Küchenstudio mit seiner Tochter, die geduldig alle notwendigen Anweisungen übersetzte, sowie Details der ursprünglichen Herstellungsverfahren, einschließlich einiger sehr interessanter Techniken für die Behandlung bestimmter Produkte. Es sind einfache und vielseitige Gerichte, die ich oft zu Hause mit den verfügbaren Zutaten wiederhole, die ich Ihnen gerne vorstellen möchte.
Menu:
Sunomono, Seetangsalat
Takikomi Gohan, Reis mit Shiitakepilzen, Hähnchen und Koniaku im Reiskocher gekocht
Yakinasu, Gebackene Auberginen mit frischem Ingwer und Katsuoboshi
Shilaae, Krümelige Tofucreme mit Spinat und Miso
Shinjo, Garnele-Lotuswurzel-Kroketten
ALS DESSERT Matcha Soufflé und Grüntee Eis mit Yuzu Curd, Soufflé und Eis aus Grünteepulver mit Zitrus-Creme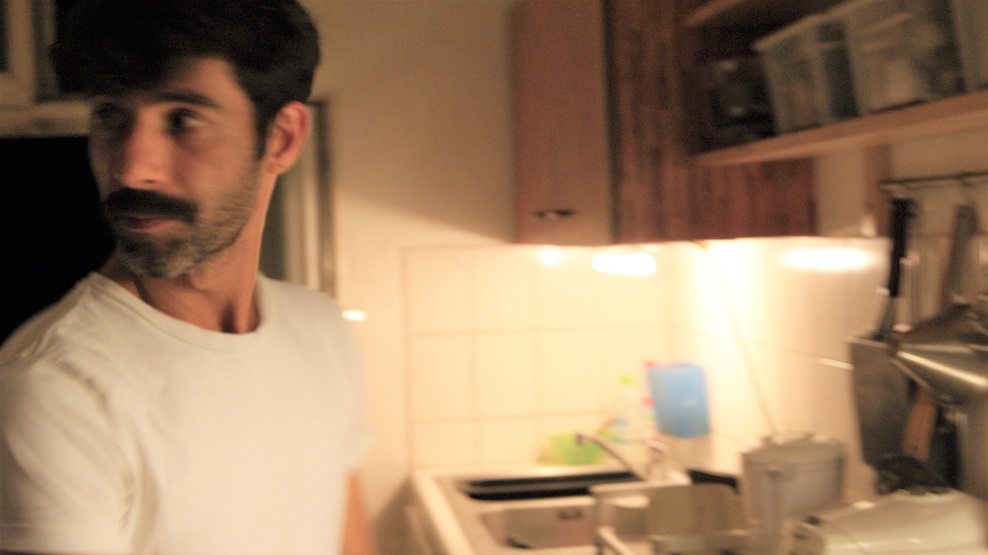 Federico Carrasco
Federico kommt aus Buenos Aires, Argentinien, wo er seine ersten Erfahrungen in der professionellen Gastronomie sammelte. Zusammen mit vier Freunden veranstaltete er kulinarische Themenabende und Caterings. Hinzu kam die Beratung von gastronomischen Betrieben. Sein Ziel war dabei immer so viel wie möglich zu kochen, reisen, lernen und Neues kennenzulernen. Vor fast 10 Jahren kam er nach Berlin, davor hat er in vielen Ländern gelebt, viele Sprachen und Küchen erlernt. Er kennt sich aus mit modernen Kochtechniken und der molekularen Küche und liebt es, reisend und kulinarisch die Kontinente zu erkunden: Amerika, Europa, und Asien (insbesondere Korea). Unterschiedliche Länderküchen zu verbinden macht ihm Spaß und lässt ihn immer wieder Neues entdecken. Federico ist als Gastronomieberater tätig und arbeitet als Patissier in seinem eigenen, frisch gegründeten, Cateringunternehmen, das sich auf Desserts im Glas spezialisiert hat.
Class type:
Cooking in groups — In this class you will form small groups and each group will be cooking some of the dishes listed in the menu. The other dishes will be cooked by your fellow cooking class participants. However, important steps and basic techniques will be demonstrated in front of the entire class and/or practiced together. Of course you will also see and hear what is going on around you and you are very welcome to ask the teacher questions. The class is designed for you to experience diverse dishes and menu components.
Location: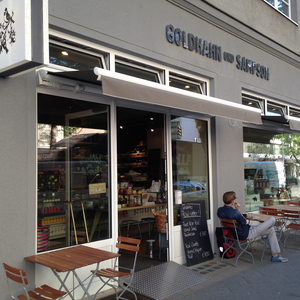 G und S Charlottenburg
Wilmersdorfer Str. 102/103
10629 Berlin
Date:
Thursday 06 April, 2023 at 19:00 h
Duration:
Generally 3.5 to 4 hours (no guarantee).
Participants:
max. 16 persons
Menu:
Sunomono, Seetangsalat
Takikomi Gohan, Reis mit Shiitakepilzen, Hähnchen und Koniaku im Reiskocher gekocht
Yakinasu, Gebackene Auberginen mit frischem Ingwer und Katsuoboshi
Shilaae, Krümelige Tofucreme mit Spinat und Miso
Shinjo, Garnele-Lotuswurzel-Kroketten
ALS DESSERT Matcha Soufflé und Grüntee Eis mit Yuzu Curd, Soufflé und Eis aus Grünteepulver mit Zitrus-Creme