Mardi Gras in New Orleans
Sunday, February 19, 2023 at 12 h
Cooking class in German
Mardi Gras in New Orleans
New Orleans Brunch
with Lisa Shoemaker
Brunch bei Antoine's oder Brennan's in New Orleans sind so traditionell wie legendär. Ohne Eggs Benedict (pochiert, mit Schinken und Hollandaise) geht gar nichts. Auch an Austern kommt man dort vorbei. Sie waren einmal das arme Leute Essen (ein berühmtes Sandwich der Stadt mit gebratenen Austern heißt Po' Boy): Noch heute gibt es Oyster Happy Hour am frühen Abend. Man isst sie nicht nur roh, sondern auch frittiert, geräuchert und überbacken, wohl ursprünglich, um sie besser haltbar zu machen. Wir bereiten sie nach Rockefeller Art mit Spinat zu. Außerdem machen wir Südstaatenklassiker wie Pimento Cheese und Grits and Shrimp. Und zum Nachtisch Banana Foster mit selbstgemachtem Vanille-Eis.
In Zeiten von Corona: Wichtige Hinweise
Wir bitten um Verständnis, dass wir unser Schutz- und Hygienekonzept der jeweils aktuellen Situation anpassen müssen. Bitte informiere dich kurz vor deinem Besuch über die dann aktuellen Bestimmungen unter folgendem Link:
https://docs.google.com/document/d/1N9NuWXmdQa19LCNbbz5qdep-qmvhG63wLo45NlL1jG4/edit?usp=sharing
Menu:
Pimento Cheese
Oysters Rockefeller (überbackene Austern)
Grits and Shrimp
Eggs Benedict
Banana Foster zum Nachtisch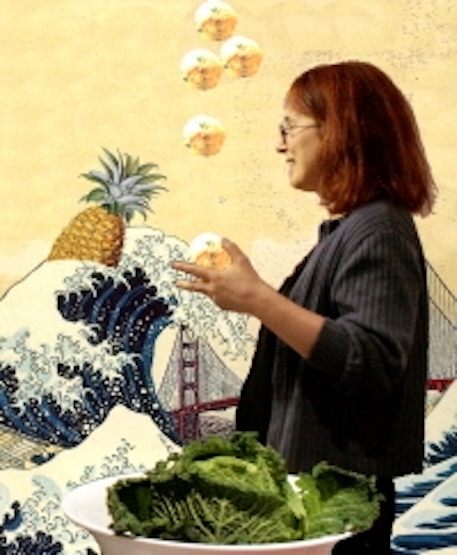 Lisa Shoemaker
Lisa Shoemaker cooks and bakes with children, young people and grown-ups. She also writes and translates cook books. Works: Let's Cook (for young people) and Englisch kochen, as Amerikanisch Kochen from the series Gerichte und ihre Geschichte. She translated among others Cynthia Barcomi's baking books.
Class type:
Cooking in groups — In this class you will form small groups and each group will be cooking some of the dishes listed in the menu. The other dishes will be cooked by your fellow cooking class participants. However, important steps and basic techniques will be demonstrated in front of the entire class and/or practiced together. Of course you will also see and hear what is going on around you and you are very welcome to ask the teacher questions. The class is designed for you to experience diverse dishes and menu components.
Location: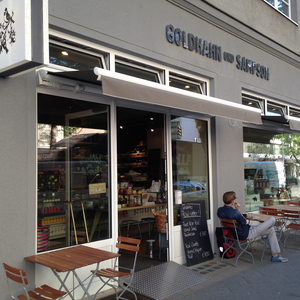 G und S Charlottenburg
Wilmersdorfer Str. 102/103
10629 Berlin
Date:
Sunday 19 February, 2023 at 12:00 h
Duration:
Generally 3.5 to 4 hours (no guarantee).
Participants:
max. 16 persons
Menu:
Pimento Cheese
Oysters Rockefeller (überbackene Austern)
Grits and Shrimp
Eggs Benedict
Banana Foster zum Nachtisch