Lisas Backschule für Einsteiger
Sunday, March 13, 2022 at 12 h
Cooking class in German
Lisas Backschule für Einsteiger
Teigsorten, Triebmittel, Baiser
with Lisa Shoemaker
Grundkurs Backen:
3 Teige: Hefeteig, Mürbeteig, Muffins
2 Triebmittel: Hefe & Natron.
2 Toppings: Mandelkruste und Baiser
Bienenstich (Hefe) als Mandeltarte, ohne Füllung
Tarte mit Obst & Baiser: Früchte je nach Jahreszeit wie Rhababer, Johannisbeeren (Mürbeteig)
Zitronen-Himbeer-Muffins, mit Natron als Triebmittel
Ihr backt jeweils zu zweit beide Kuchen und Muffins, die ihr dann auch mit nach Hause nehmen könnt (wenn ihr alleine kommt, dann teilt ihr mit denjenigen, mit denen ihr gemeinsam backt).
Wir klären Fragen, wie man Hefe einsetzt und mit ihr umgeht. Manche meinen, mit Hefe nicht backen zu können, es misslinge immer. Das kann nicht sein, mit Hefe zu backen ist nicht schwierig, wenn man weiß, dass sie keine Hitze verträgt, bevor sie in den Backofen kommt.
Was die verschiedenen Mehltypen bedeuten.
Kann man Backpulver durch Natron ersetzen? (Jein)
Important rules due to Corona
Our courses are exclusively for recovered and vaccinated people who can prove this with a digital certificate (QR code). Without a valid certificate, you cannot attend the course and your ticket will be forfeited without refund. Please be sure to have your certificate and a document of identification ready for verification at the entrance, otherwise we will not be able to grant you admission. Thank you.
We adhere to the daily guidelines of the Berlin Senate for all courses in our culinary school, so changes at short notice are always possible as well as an additional negative test from the same day or a cancellation of the course, if required by the pandemic situation.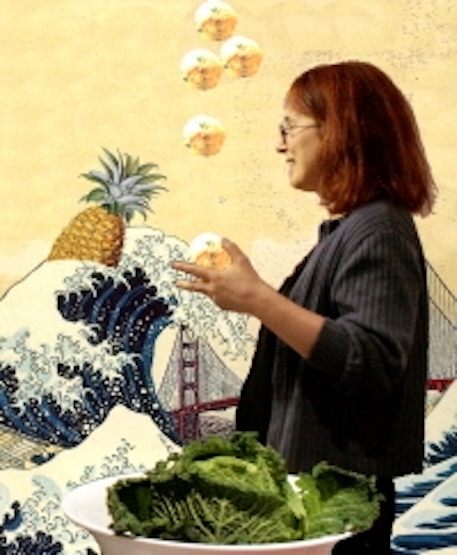 Lisa Shoemaker
Lisa Shoemaker cooks and bakes with children, young people and grown-ups. She also writes and translates cook books. Works: Let's Cook (for young people) and Englisch kochen, as Amerikanisch Kochen from the series Gerichte und ihre Geschichte. She translated among others Cynthia Barcomi's baking books.
Class type:
Cooking in teams of two — In this class you will cook together with a partner (or sometimes 2 partners) at one station. You will be preparing every dish of the menu yourself. Most of the ingredients, already correctly measured, will be waiting for you at your station, so you can start cooking more quickly. Crucial techniques and/or the use of special equipment will be demonstrated by the teacher before you'll have a go yourself. This class is perfect for everyone who likes to have a real hands-on experience.
Location: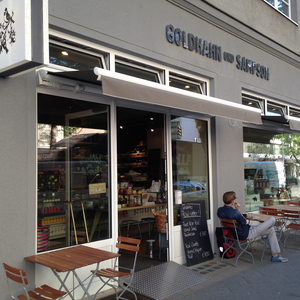 G und S Charlottenburg
Wilmersdorfer Str. 102/103
10629 Berlin
Date:
Sunday 13 March, 2022 at 12:00 h
Duration:
Generally 3.5 to 4 hours (no guarantee).
Participants:
max. 16 persons