LIVE ONLINE Unbekanntes Piemont
Wednesday, March 31, 2021 at 19 h
Seminar and tasting in German
LIVE ONLINE Unbekanntes Piemont
with Florian Minzlaff
Wer sich gerne abseits ausgetretener Pfade bewegt, ist bei diesem Kurs genau richtig. Piemontesische Weine wie Barolo & Barbaresco sind große Namen in der italienischen Weinwelt. Wir lassen sie links liegen und entdecken anhand von drei Weinen (weiß wie rot), was das Piemont sonst noch spannendes zu bieten hat.
Florian schenkt virtuell aus, ihr trinkt und erfahrt Geschichten und Anekdoten aus seiner Zeit in der nebligsten Region Italiens. Wer sich schon immer gefragt hat, ob es die Piemont-Kirsche eigentlich wirklich gibt, ist hier genau richtig.
Wir schicken dir im Vorfeld per Post das passende Weinpaket mit 3 Flaschen. Bitte gib im Verlauf der Bestellung deine korrekten Daten (Name und Lieferadresse) an. Damit dich unsere Weine rechtzeitig erreichen, können Tickets für diesen Kurs nur bis zum 24.03.2021. gekauft werden.
Im Ticketpreis inbegriffen sind 3 Flaschen Wein, ein Ticket gilt für einen Haushalt.
Dauer: ca. 1 Stunde
Was du brauchst?
Weingläser und Korkenzieher
WLAN für deine Teilnahme über Zoom (Zugangscode zum Video Meeting bekommst du, zusammen mit allen benötigten Infos, automatisch mit dem Kursticket per Mail)
Einen Laptop mit Kamera, einem aktuellen Betriebssystem und einem aktuellen Browser (Ihr müsst Zoom nicht vorab installieren, könnt ihr aber)
Alternativ (Laptop wird empfohlen): geht auch ein Tablet oder Handy mit Kamera, dann müsstest du vorab die Zoom App herunterladen
So läuft der Online-Weinkurs ab:

Nach einer kurzen Begrüßung geht's gleich los und unsere Weinexpert*innen erläutern, philosophieren und verkosten mit dir die verschiedenen Weine. Fragen kannst du jederzeit über den Chat stellen und sie werden dir live beantwortet.
Menu:
Langhe Nascetta DOC 2019, Castello di Perno
Favolalunga Colline Novaresi DOC 2018, Boniperti Vignaioli
MötZiflon Colline Novaresi DOC 2016, Francesco Brigatti
Florian Minzlaff
Florian Minzlaff was born and raised in Berlin. As a child of two chefs his path into the world of food and drink was already paved. In his early twenties, he made his way to Italy where he studied Gastronomic Sciences and sampled the countries culinary treasures for four years. There, he couldn't help but develop a passion for wine and the complex world behind it. Since then he's been traveling the world as winemaker, sommelier and storyteller to share his enthusiasm for wine. Now Goldhahn und Sampson let's him do just that.
Photo: Nina Dörner
Class type:
Seminar and tasting
Location: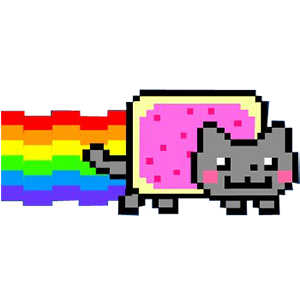 Online
Date:
Wednesday 31 March, 2021 at 19:00 h
Duration:
average 1.5 hours
Participants:
max. 30 persons
Menu:
Langhe Nascetta DOC 2019, Castello di Perno
Favolalunga Colline Novaresi DOC 2018, Boniperti Vignaioli
MötZiflon Colline Novaresi DOC 2016, Francesco Brigatti