LIVE ONLINE Pinot Noir für die Ahr
Tuesday, November 16, 2021 at 19 h
Seminar and tasting in German
LIVE ONLINE Pinot Noir für die Ahr
Benefiz-Weinkurs für Michael Fiebrich
with Florian Minzlaff
Wein trinken und dabei Gutes tun - mit diesem Weinkurs ist es möglich!
Die Flutkatastrophe an der Ahr im Juli 2021 hat die Menschen dort massiv getroffen. Viele Winzer*innen haben über Nacht alles verloren - so auch Michael Fiebrich, unser Winzer von der Ahr. Geräte, Fässer und Flaschen wurden fortgespült, der Keller überschwemmt, ein gesamter Jahrgang ist dahin. Den Erlös aus diesem Kurs (abzüglich des Weinwerts) spenden wir deshalb direkt an Michael Fiebrich und so könnt auch ihr zum Wiederaufbau seines kleinen Betriebes beitragen.
An der Ahr ist Pinot Noir/Spätburgunder der Star. Deshalb widmen wir diesen Abend ganz den Weinen aus dieser wunderbaren Rebsorte. Wir entdecken unterschiedliche Stile, verschiedene Regionen und probieren natürlich auch einen Wein von Michael Fiebrich.
Dieser Kurs ist besonders geeignet für Einsteiger*innen in die Welt des Pinot Noir/Spätburgunder.
Wir probieren 3 sehr spannende Weine, aus Deutschland, Österreich und Frankreich.
Wir schicken dir im Vorfeld per Post das passende Weinpaket mit 3 Flaschen. Bitte gib im Verlauf der Bestellung deine korrekten Daten (Name und Lieferadresse) an. Damit dich unsere Weine rechtzeitig erreichen, können Tickets für diesen Kurs nur bis zum 07.11.2021 gekauft werden.
Im Ticketpreis inbegriffen sind 3 Flaschen Wein, ein Ticket gilt für ein Gerät (Laptop, Tablet oder Handy).
Dauer: ca. 1,5 Stunden
Was du brauchst?
Weingläser und Korkenzieher
WLAN für deine Teilnahme über Zoom (Zugangscode zum Video Meeting bekommst du, zusammen mit allen benötigten Infos, automatisch mit dem Kursticket per Mail)
Einen Laptop mit Kamera, einem aktuellen Betriebssystem und einem aktuellen Browser (Ihr müsst Zoom nicht vorab installieren, könnt ihr aber)
Alternativ (Laptop wird empfohlen): geht auch ein Tablet oder Handy mit Kamera, dann müsstest du vorab die Zoom App herunterladen
So läuft der Online-Weinkurs ab:

Nach einer kurzen Begrüßung geht's gleich los und unsere Weinexpert*innen erläutern, philosophieren und verkosten mit dir die verschiedenen Weine. Fragen kannst du jederzeit über den Chat stellen und sie werden dir live beantwortet.
Menu:
Spätburgunder E&C 2019, Michael Fiebrich
Analogue No. 1 2019, Michael Wenzel
Bourgogne Pinot Noir 2019, Domaine Faiveley
Florian Minzlaff
Florian Minzlaff was born and raised in Berlin. As a child of two chefs his path into the world of food and drink was already paved. In his early twenties, he made his way to Italy where he studied Gastronomic Sciences and sampled the countries culinary treasures for four years. There, he couldn't help but develop a passion for wine and the complex world behind it. Since then he's been traveling the world as winemaker, sommelier and storyteller to share his enthusiasm for wine. Now Goldhahn und Sampson let's him do just that.
Photo: Nina Dörner
Class type:
Seminar and tasting
Location: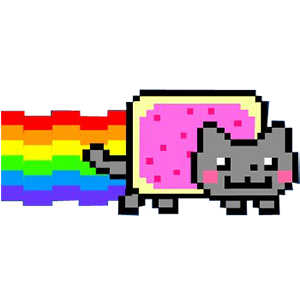 Online
Date:
Tuesday 16 November, 2021 at 19:00 h
Duration:
average 1.5 hours
Participants:
max. 20 persons
Menu:
Spätburgunder E&C 2019, Michael Fiebrich
Analogue No. 1 2019, Michael Wenzel
Bourgogne Pinot Noir 2019, Domaine Faiveley