LIVE ONLINE Bulgogi Variations in English
Friday, April 23, 2021 at 19 h
Cooking class in English
LIVE ONLINE Bulgogi Variations in English
Korean style roasted meat
with Woo Sang Cho
Those who have taken a course with Woosang Cho before, know that there's a great risk of neglecting the Korean restaurant around the corner in the future and cook your own meal at home. Tonight, the trained chef will show you how to skillfully prepare Bulgogi (Korean "fire meat") in your own kitchen. Traditionally, the meat is grilled over an open fire, which makes it a real holiday dish in Korea, but the home version is also impressive and, above all, super tasty! Tonight you and Woosang will prepare Classic Bulgogi and Tteok Galbi together. You'll also find out how to prepare a Bulgogi Burger. Alternatively, you can use mushrooms and tofu if you prefer your meal to be vegetarian. You'll learn how to make the sweet marinade, which meat you can use best and Woosang gives you tips and techniques by hand so that you can continue to inspire and impress your friends with original Korean cuisine in the future.
One ticket is for one device (laptop, tablet or smartphone).
Duration: approx. 1.5 hrs, cooking time 60 mins.
What do you need?
Your kitchen and the ingredients (you'll get the shopping list from us)
Wifi to take part via Zoom (video meeting app) a laptop with front camera, a up-to-date operating system on your laptop, an up-to-date internet browser (You don't have to install the Zoom app, but you can)
Alternative option: we recommend a laptop, but you can also you your smart phone or tablet, you would need to download the Zoom app before
approx. 1.5 hrs of time
What does an online class look like?
After a short welcoming, we start with the introduction on ingredients and equipment. After that you start prepping and cooking from home, while our teacher will show you all important steps and explains the details. All your questions will be answered live, via the chat tool.
Menu:
Classic beef Bulgogi with vegetables and glass noodles
Tteok Galbi and option for Bulgogi Burger
or vegetarian/vegan alternative with tofu and mushrooms
Woo Sang Cho
Woo Sang Cho is a Korean chef, who is certified in Korean, Chinese and French cuisine. He has been trained as chef in London and holds a diploma in Advanced Culinary Art from Westminster Kingsway College, London.
After having worked in several Restaurants for 15 years, he opened his own Restaurant in Seoul. Now he has moved to Berlin and is looking forward to introducing the adventures of Korean cuisine to the Berliners. More impressions of his wonderful dishes you can get on his instagram account.
Photo: Woo Sang Cho
Location: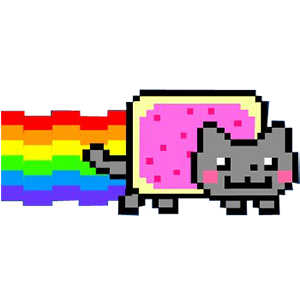 Online
Date:
Friday 23 April, 2021 at 19:00 h
Duration:
average 1.5 hours
Participants:
max. 30 persons
Menu:
Classic beef Bulgogi with vegetables and glass noodles
Tteok Galbi and option for Bulgogi Burger
or vegetarian/vegan alternative with tofu and mushrooms