KaffeeTangStelle
Sunday, March 20, 2022 at 12 h
Seminar and tasting in German
KaffeeTangStelle
6 Methoden 1 Kaffee
with Kin-Hung Tang
Dieser Kurs richtet sich an alle Kaffeeliebhaber - Einsteiger sowie Kenner - die einen Einblick in verschiedene Zubereitungsvarianten erhalten oder vertiefen möchten.
Von der Frenchpress bis hin zur italienischen Espressokanne, werden wir anhand eines Kaffees, aber verschiedenen Zubereitungsmethoden unterschiedliche Aromen herausfiltern. Dabei konzentrieren wir uns darauf, wie sich der Mahlgrad, die Temperatur, der Druck und vieles mehr auf den Geschmack und die Komplexität eines Kaffees auswirken.
Der Kurs soll die Teilnehmer am Ende dazu befähigen, anhand der verschiedenen Methoden mit ihrer Lieblingssorte an Kaffee, den für sich wohlschmeckendesten Kaffee zu Hause zubereiten zu können.
Wir werden die verschiedenen Zubereitungsvarianten zusammen - oder je nach Methode - in Kleinteams erarbeiten. Jeder bekommt die Chance sich an der jeweiligen Methode, die ihm am besten gefällt, auszuprobieren. Alle wichtigen Informationen sowie grundlegende Techniken werden für alle nachvollziehbar erklärt.
Important rules due to Corona
Our courses are exclusively for recovered and vaccinated people who can prove this with a digital certificate (QR code). Without a valid certificate, you cannot attend the course and your ticket will be forfeited without refund. Please be sure to have your certificate and a document of identification ready for verification at the entrance, otherwise we will not be able to grant you admission. Thank you.
We adhere to the daily guidelines of the Berlin Senate for all courses in our culinary school, so changes at short notice are always possible as well as an additional negative test from the same day or a cancellation of the course, if required by the pandemic situation.
Menu:
1 frisch gerösteter, saisonaler Kaffee aus der Berliner Kaffeeszene
French Press
Chemex
Hario V60/Kalita (Melittafilter)
Aeropress
Herdkännchen
Mokkamaster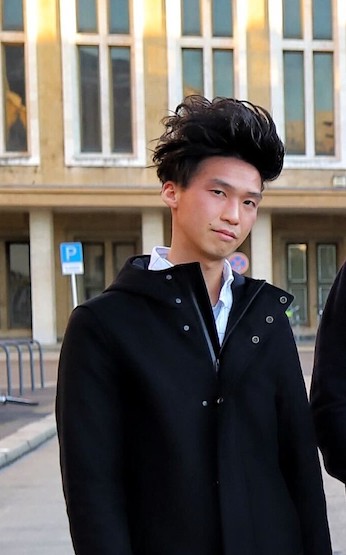 Kin-Hung Tang
Der geborene Berliner Kin-Hung mochte schon immer Kaffee trinken und Mitmenschen verknüpfen während seiner Laufbahn als Kaufmann im Einzelhandel. Nach jahrelanger Tätigkeit im Bereich Naturkosthandel beschloss er, bei Goldhahn und Sampson, einschließlich Zwischenstationen bei diversen Kaffeeläden wie Kaffeekirsche Rösterei, zu arbeiten. Und Kaffee ist Kins beliebtes Mittel für soziale Verknüpfungen und Austausch von allerlei Dingen. Außerdem ist Kin großer Fan von Uncle Rogers YouTube Kanal.
Photo: Jörg Brunsendorf
Class type:
Seminar and tasting
Location: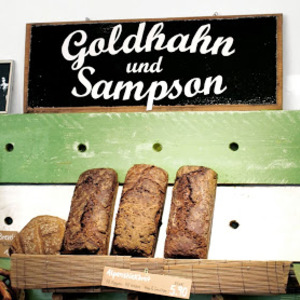 G und S Prenzlauer Berg
Dunckerstr. 9
10437 Berlin
Date:
Sunday 20 March, 2022 at 12:00 h
Duration:
Generally 2 to 3 hours (no guarantee).
Participants:
max. 12 persons
Menu:
1 frisch gerösteter, saisonaler Kaffee aus der Berliner Kaffeeszene
French Press
Chemex
Hario V60/Kalita (Melittafilter)
Aeropress
Herdkännchen
Mokkamaster