Japanisch: Sprach- und Kochkurs
Sunday, March 19, 2023 at 12 h
Cooking class in German
Japanisch: Sprach- und Kochkurs
with Fumiko Suzuki
Ihr wollt schon lange mehr Esskultur von Japan kennenlernen als Sushi? Wollt ihr mal nach Japan und möchtet nicht zu sehr als « Gaijin » (Ausländer) auffallen?
Wir kochen in diesem Kurs japanische Basics zusammen und nehmen auf die Reise nach Japan! Auf euch warten ein paar Aha-Erlebnisse und eure Namen könnt ihr auf Japanisch geschrieben mit nach Hause nehmen.
Important rules due to Corona
We ask for your understanding that we have to adapt our protection and hygiene concept to the current situation. Please inform yourself shortly before your visit about the current regulations under the following link:
https://docs.google.com/document/d/1N9NuWXmdQa19LCNbbz5qdep-qmvhG63wLo45NlL1jG4/edit?usp=sharing
Menu:
Onigiri (Reis-Dreieck mit verschiedenen Füllung-Variante)
Saisonale Miso-Suppe
Eingelegtes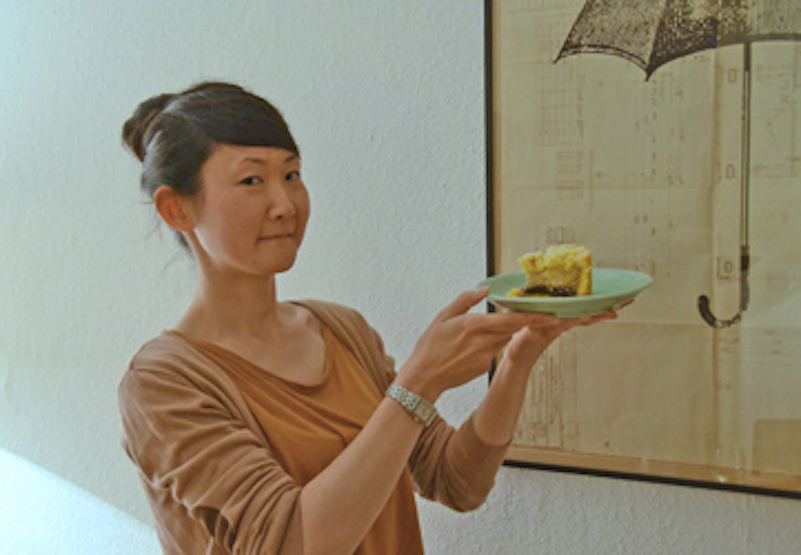 Fumiko Suzuki
Fumiko Suzuki, aka gourmie, is passionate cook and patissier from Tokyo, spent her early gastronomic days in France, Switzerland, Vienna, South Germany. Today in Berlin, she operates different culinary projects and runs several cooking workshops. Her focus is to introduce the japanese daily life by cooking and eating, and to let discover the secret side of Japan.
Photo: ©gourmie
Class type:
Cooking in groups — In this class you will form small groups and each group will be cooking some of the dishes listed in the menu. The other dishes will be cooked by your fellow cooking class participants. However, important steps and basic techniques will be demonstrated in front of the entire class and/or practiced together. Of course you will also see and hear what is going on around you and you are very welcome to ask the teacher questions. The class is designed for you to experience diverse dishes and menu components.
Location: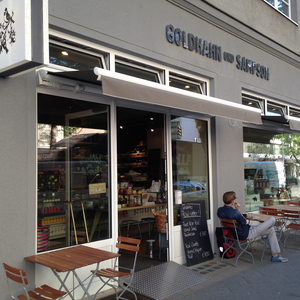 G und S Charlottenburg
Wilmersdorfer Str. 102/103
10629 Berlin
Date:
Sunday 19 March, 2023 at 12:00 h
Duration:
Generally 3.5 to 4 hours (no guarantee).
Participants:
max. 16 persons
Menu:
Onigiri (Reis-Dreieck mit verschiedenen Füllung-Variante)
Saisonale Miso-Suppe
Eingelegtes
Customers who bought this product also couldn't resist the following:
12,70 EUR
25,40 EUR per l