Italienische Küche: Klassiker
Tuesday, February 22, 2022 at 19 h
Cooking class in German
Italienische Küche: Klassiker
Beyond Pizza and Pasta
with Florencia Kral
A class designed for those interested in Italian cooking beyond la pasta asciutta and pizza Margherita. Here you will cook a truly Tuscan bruschetta, learn how to make the perfect risotto, enjoy the delicious simplicity of a chicken saltimbocca and polish the technique to make crispy, golden choux.
Important rules due to Corona
Our courses are exclusively for recovered and vaccinated people who can prove this with a digital certificate (QR code). Without a valid certificate, you cannot attend the course and your ticket will be forfeited without refund. Please be sure to have your certificate and a document of identification ready for verification at the entrance, otherwise we will not be able to grant you admission. Thank you.
We adhere to the daily guidelines of the Berlin Senate for all courses in our culinary school, so changes at short notice are always possible as well as an additional negative test from the same day or a cancellation of the course, if required by the pandemic situation.
Menu:
Bruschetta mit Hähnchenleber-Paté, Kapern und Sardellen
Safranrisotto mit zitronigem Twist
Saltimbocca vom Hähnchen und Prosciutto, mit Zitronen-Röstkartoffeln und saisonalem Gemüse
Profiteroles mit Schokoladenganache und Beerensauce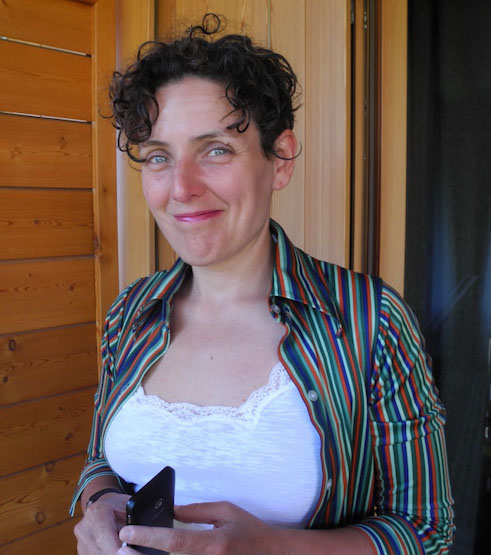 Florencia Kral
Born in Argentina, to a Piedmontese family, food has always been more important than the air I breathe. There is something to be said about those long Sunday lunches back in Buenos Aires, surrounded by family and friends, drinking Cinzano, eating salami and olives, ravioli stuffed with osso bucco and spinach, gnocchi, zabaione, torta di ricotta.
I was fortunate to work at several three Michelin star restaurants in both France and Spain, but it wasn't however until I worked for Alain Passard at L'Arpège where I truly learned how to discern between a good product and a mediocre one, to understand animals, the meat and their bones, to respect the seasons. This is me in a nutshell. And it is what I bring into my cooking: French technique, a deep appreciation and understanding of products, and the heart of my Italian family.
» More classes with Florencia Kral
Class type:
Cooking in groups — In this class you will form small groups and each group will be cooking some of the dishes listed in the menu. The other dishes will be cooked by your fellow cooking class participants. However, important steps and basic techniques will be demonstrated in front of the entire class and/or practiced together. Of course you will also see and hear what is going on around you and you are very welcome to ask the teacher questions. The class is designed for you to experience diverse dishes and menu components.
Location: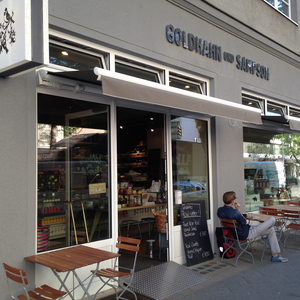 G und S Charlottenburg
Wilmersdorfer Str. 102/103
10629 Berlin
Date:
Tuesday 22 February, 2022 at 19:00 h
Duration:
Generally 3.5 to 4 hours (no guarantee).
Participants:
max. 16 persons
Menu:
Bruschetta mit Hähnchenleber-Paté, Kapern und Sardellen
Safranrisotto mit zitronigem Twist
Saltimbocca vom Hähnchen und Prosciutto, mit Zitronen-Röstkartoffeln und saisonalem Gemüse
Profiteroles mit Schokoladenganache und Beerensauce