Italienische Küche: Coniglio e Branzino
Friday, March 3, 2023 at 19 h
Cooking class in German
Italienische Küche: Coniglio e Branzino
Wolfsbarsch, Kaninchen und Ravioli
with Lisa Shoemaker
Dieser Kurs widmet sich dem Kaninchen und dem Wolfsbarsch, denn beides kann man auch hierzulande gut bekommen und das Leben ist ohnehin zu kurz, um immer nur Pizza zu essen. Großmeisterin Lisa Shoemaker zeigt euch außerdem, wie ihr selbst köstliche Ravioli herstellt. Und natürlich gibt es jede Menge Tipps und Tricks für die Alltagsküche zu Hause.
Important rules due to Corona
We ask for your understanding that we have to adapt our protection and hygiene concept to the current situation. Please inform yourself shortly before your visit about the current regulations under the following link:
https://docs.google.com/document/d/1N9NuWXmdQa19LCNbbz5qdep-qmvhG63wLo45NlL1jG4/edit?usp=sharing
Menu:
Antipasto: Crostini mit saisonalem Gemüse
Primo: Selbstgemachte Ravioli mit würzigem Kaninchen-Ragù (auch
vegetarisch möglich)
Secondo: 2erlei vom Wolfsbarsch: im Salzmantel und in cartoccio, d.h. in
Backpapier, dazu geschmorter Fenchel und Weißweinsauce
Dolce: Panna Cotta mit Himbeeren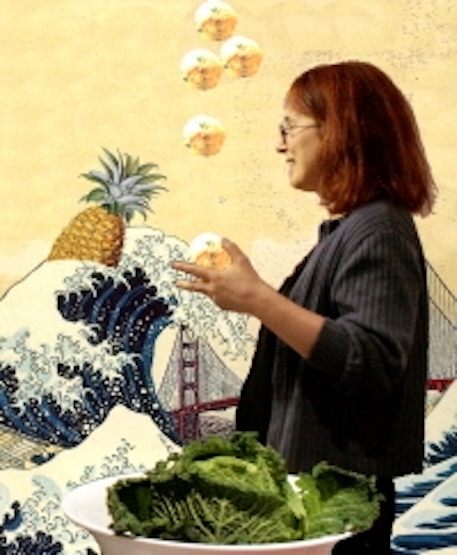 Lisa Shoemaker
Lisa Shoemaker cooks and bakes with children, young people and grown-ups. She also writes and translates cook books. Works: Let's Cook (for young people) and Englisch kochen, as Amerikanisch Kochen from the series Gerichte und ihre Geschichte. She translated among others Cynthia Barcomi's baking books.
Class type:
Cooking in groups — In this class you will form small groups and each group will be cooking some of the dishes listed in the menu. The other dishes will be cooked by your fellow cooking class participants. However, important steps and basic techniques will be demonstrated in front of the entire class and/or practiced together. Of course you will also see and hear what is going on around you and you are very welcome to ask the teacher questions. The class is designed for you to experience diverse dishes and menu components.
Location: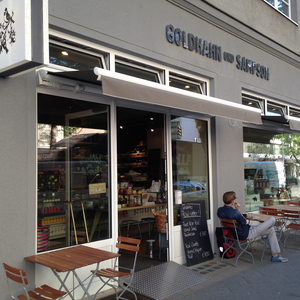 G und S Charlottenburg
Wilmersdorfer Str. 102/103
10629 Berlin
Date:
Friday 03 March, 2023 at 19:00 h
Duration:
Generally 3.5 to 4 hours (no guarantee).
Participants:
max. 16 persons
Menu:
Antipasto: Crostini mit saisonalem Gemüse
Primo: Selbstgemachte Ravioli mit würzigem Kaninchen-Ragù (auch
vegetarisch möglich)
Secondo: 2erlei vom Wolfsbarsch: im Salzmantel und in cartoccio, d.h. in
Backpapier, dazu geschmorter Fenchel und Weißweinsauce
Dolce: Panna Cotta mit Himbeeren