Holy Burgundy
Friday, November 4, 2022 at 20 h
Seminar and tasting in German
Holy Burgundy
Französische Weine kennenlernen
with Sascha Rimkus
Für Fans ist es der heilige Gral der Weinwelt, für andere ist diese Haltung vollkommen unverständlich. Das Burgund polarisiert wie keine andere Weinregion. Sie macht es einem auch nicht leicht und selbst geübte Weintrinker lassen die Finger von ihr, weil sie zu viele (und teure) Enttäuschungen erlebt haben. Die Klassifizierung ist kompliziert, es gibt starke Jahrgangsschwankungen und die Weine brauchen Reife. Man kann sich vermutlich sein ganzes Leben mit dem Thema beschäftigen, aber Sascha versucht an einem Abend das Grundgerüst für das Burgund-Verstehen aufzubauen. Ob aus Chardonnay, Pinot Noir oder Gamay, es sind echte Terroirweine zu entdecken.
Für Fans, vorschnell Enttäuschte und Neugierige mit ein klein wenig Vorwissen.
In Zeiten von Corona: Wichtige Hinweise
Wir bitten um Verständnis, dass wir unser Schutz- und Hygienekonzept der jeweils aktuellen Situation anpassen müssen. Bitte informiere dich kurz vor deinem Besuch über die dann aktuellen Bestimmungen unter folgendem Link:
https://docs.google.com/document/d/1N9NuWXmdQa19LCNbbz5qdep-qmvhG63wLo45NlL1jG4/edit?usp=sharing
Sascha Rimkus
Born at the North Sea coast of Schleswig-Holstein, Sascha hasn't really grown up with wine. On shore you drink pils and rye and give turists the runaround. Then, after crossing the Hamburg border to the south, his knowledge broadened more and more, culminating in a trip to the wine growing region of Alsace - a trip that lead - so he says - to his awakening. He then went on studying numerous wine menus, spent years working in bars and restaurants, until finally, together with Andreas Klöckner he invented what's now called Goldhahn und Sampson, being as pleased as punch about its wine department expanding on a daily basis.
Class type:
Seminar and tasting
Location: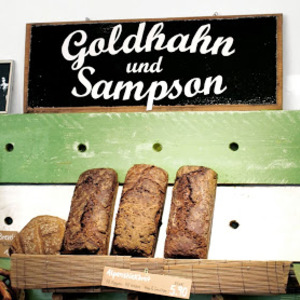 G und S Prenzlauer Berg
Dunckerstr. 9
10437 Berlin
Date:
Friday 04 November, 2022 at 20:00 h
Duration:
Generally 2 to 3 hours (no guarantee).
Participants:
max. 15 persons