Heinzelcheese Käseschule
Tuesday, May 16, 2023 at 20 h
Seminar and tasting in German
Heinzelcheese Käseschule
with Ursula Heinzelmann
Milch ist flüssig, Käse ist (mehr oder weniger) fest - was passiert dabei genau? Welche Rolle spielen Milchsäure und Milchzucker? Was ist Lab, warum gibt es das in natürlicher, pflanzlicher, mikrobieller Form? Was ist Käsebruch? So ungefähr wissen wir das alles, aber nach diesem Abend in der Heinzelcheese-Käseschule verstehen wir es richtig. Wir ergründen gemeinsam, verkosten die verschiedenen Werde-Stadien, die zwischen flüssiger Milch und festem Käse liegen - und damit das alles nicht zu trocken wird, gibt es natürlich auch Wein. Für alle Käse-Interessierten geeignet, die sich fundiertes Basiswissen rund um Milchprodukte und Käse aneignen wollen. Bitte nicht ganz ausgehungert erscheinen - wir beginnen beim Verkosten mit der Milch und arbeiten uns erst allmählich in Richtung Käse vor. Den ganzen Abend über gibt es aber Brot und zwei ganz unterschiedliche, spannende Weine.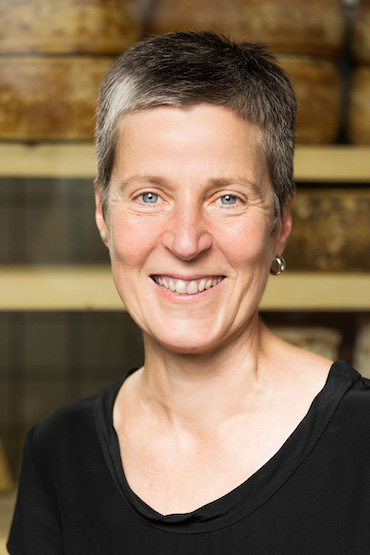 Ursula Heinzelmann
Gelernte Köchin, diplomierte Sommelière und freiberufliche Wein- und Food-Journalistin hat sich Ursula Heinzelmann seit einigen Jahren voll und ganz dem Käse verschrieben. Zu ihren Lieblingsorten gehört Neal's Yard Dairy, die Spitzenadresse für englischen Käse in London, sie war bei den besten Käsemachern in Kalifornien, und sie ist Ko-Organisatorin der Cheese Berlin in der Markthalle Neun. Für ihr erstes Käse-Buch (Erlebnis Käse und Wein, Scherz 2009) hat sie über hundert kleine Käsereien in Deutschland besucht, mitgearbeitet und kiloweise Käse verkostet. In ihrem neuesten Werk, (Vom Käsemachen, Insel 2018) führen uns ihre Berichte in die ganze Welt - und ebenso spannend erzählt sie live von Tieren, Menschen und Landschaften.
Photo: Manuel Krug
Class type:
Seminar and tasting
Location: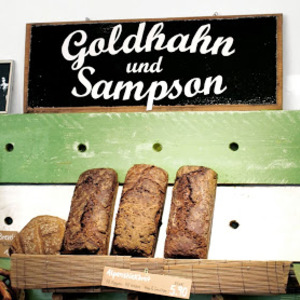 G und S Prenzlauer Berg
Dunckerstr. 9
10437 Berlin
Date:
Tuesday 16 May, 2023 at 20:00 h
Duration:
Generally 2 to 3 hours (no guarantee).
Participants:
max. 14 persons