Glutenfrei kochen für den Alltag
Thursday, June 22, 2023 at 19 h
Cooking class in German
Glutenfrei kochen für den Alltag
Glutenfreie Alltagsküche
with Jillian Walburg
Hast du Lust auf glutenfreie Ernährung oder eben erst die Diagnose bekommen, auf Gluten verzichten zu müssen? Dann bist du hier genau richtig! In diesem Kurs möchte Jillian euch den Raum geben über diese Thematik zu sprechen und sich auszutauschen. Wir werden gemeinsam leckere glutenfreie Gerichte herstellen, sodass Gluten gar kein Thema mehr sein wird. (vegan und glutenfrei)
Trotz großer Sorgfalt, können wir nicht garantieren, dass die Küche komplett Glutenfrei ist.
Menu:
Naan mit Gemüse
Pakora mit Dips 
Pfannenbrot 
Polenta süß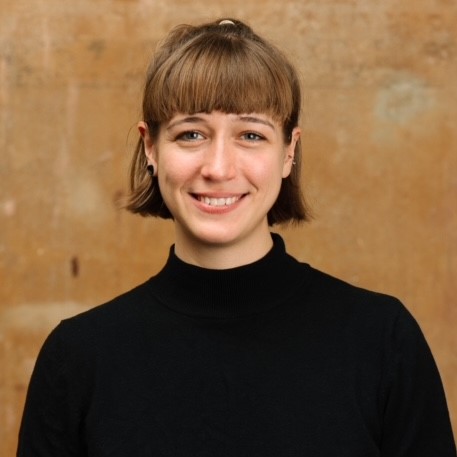 Jillian Walburg
Jillian liebt gutes Essen. Ihr Kindheitstraum war schon immer Konditorin zu werden. Während der Schulzeit hat sie ihr Praktikum in einer Chocolaterie verbracht und sich gleich in das Handwerk verliebt. Nach der Ausbildung sammelte sie wertvolle Erfahrungen in feinen Backstuben in Berlin und schloss ihren Konditormeister in Heidelberg ab. Durch die Entwicklung einer Glutenunverträglichkeit eignete sie sich privat sowie beruflich ein breites Wissen über die Herstellung köstlicher glutenfreier Speisen an. Aus diesem Grund freut sie sich, ihre Kenntnisse zu teilen und auszutauschen.
Photo: Jillian Walburg
Class type:
Cooking in groups — In this class you will form small groups and each group will be cooking some of the dishes listed in the menu. The other dishes will be cooked by your fellow cooking class participants. However, important steps and basic techniques will be demonstrated in front of the entire class and/or practiced together. Of course you will also see and hear what is going on around you and you are very welcome to ask the teacher questions. The class is designed for you to experience diverse dishes and menu components.
Location: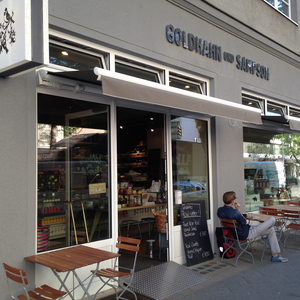 G und S Charlottenburg
Wilmersdorfer Str. 102/103
10629 Berlin
Date:
Thursday 22 June, 2023 at 19:00 h
Duration:
Generally 3.5 to 4 hours (no guarantee).
Participants:
max. 16 persons
Menu:
Naan mit Gemüse
Pakora mit Dips 
Pfannenbrot 
Polenta süß