French Connection
Thursday, July 6, 2023 at 19 h
Cooking class in German
French Connection
Essen wie Gott in Frankreich
with Federico Carrasco
Die französische Küche und die Sous-Vide-Gartechnik sind seit Jahrzehnten miteinander verbunden. Dies ist George Pralus zu verdanken, der 1974 begann, diese Technik für die Brüder Troigros zu testen. Diese Art des Kochens hat besondere Vorteile für die Qualität, den Geschmack und die Konservierung des Produkts, da sie die Produktverluste während des Kochvorgangs reduziert, den Geschmack und die Nährstoffe bewahrt und die Haltbarkeit im Kühlschrank in etwa um die dreifache Zeit verlängert.
Die französische Küche ist die erste, die in den Kochschulen gelehrt wird. Denn die Franzosen waren die großen Vorreiter bei der Entwicklung sowohl einfacher als auch komplexer Techniken, um innovative und qualitativ hochwertige Ergebnisse zu erzielen.
In diesem Kurs werden wir uns eines der schnellsten Rezepte für fettes rotes Fleisch zum Grillen oder Braten ansehen und ein Menü mit einer klassischen Auswahl der französischen Küche zusammenstellen.
Menu:
Karamellisierter Ziegenkäse auf Wildkräutersalat mit Dijon-Vinaigrette
Entenbrust in Thymian-Orangen-Sud mit Basilikum-Püree und mini Ratatouille
Birnen Tarte Tatin und Limetten-Ganache mit Himbeer-Coulis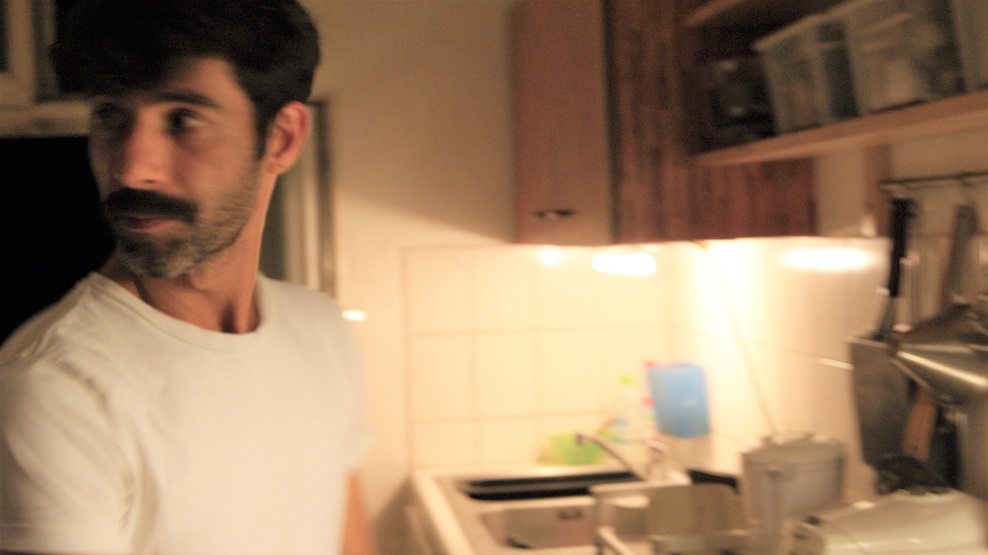 Federico Carrasco
Federico kommt aus Buenos Aires, Argentinien, wo er seine ersten Erfahrungen in der professionellen Gastronomie sammelte. Zusammen mit vier Freunden veranstaltete er kulinarische Themenabende und Caterings. Hinzu kam die Beratung von gastronomischen Betrieben. Sein Ziel war dabei immer so viel wie möglich zu kochen, reisen, lernen und Neues kennenzulernen. Vor fast 10 Jahren kam er nach Berlin, davor hat er in vielen Ländern gelebt, viele Sprachen und Küchen erlernt. Er kennt sich aus mit modernen Kochtechniken und der molekularen Küche und liebt es, reisend und kulinarisch die Kontinente zu erkunden: Amerika, Europa, und Asien (insbesondere Korea). Unterschiedliche Länderküchen zu verbinden macht ihm Spaß und lässt ihn immer wieder Neues entdecken. Federico ist als Gastronomieberater tätig und arbeitet als Patissier in seinem eigenen, frisch gegründeten, Cateringunternehmen, das sich auf Desserts im Glas spezialisiert hat.
Class type:
Cooking in groups — In this class you will form small groups and each group will be cooking some of the dishes listed in the menu. The other dishes will be cooked by your fellow cooking class participants. However, important steps and basic techniques will be demonstrated in front of the entire class and/or practiced together. Of course you will also see and hear what is going on around you and you are very welcome to ask the teacher questions. The class is designed for you to experience diverse dishes and menu components.
Location: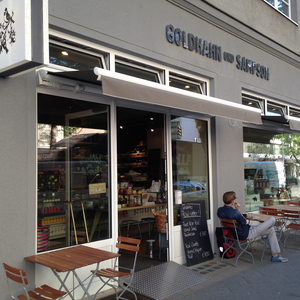 G und S Charlottenburg
Wilmersdorfer Str. 102/103
10629 Berlin
Date:
Thursday 06 July, 2023 at 19:00 h
Duration:
Generally 3.5 to 4 hours (no guarantee).
Participants:
max. 16 persons
Menu:
Karamellisierter Ziegenkäse auf Wildkräutersalat mit Dijon-Vinaigrette
Entenbrust in Thymian-Orangen-Sud mit Basilikum-Püree und mini Ratatouille
Birnen Tarte Tatin und Limetten-Ganache mit Himbeer-Coulis