Food, that Makes People Talk to Each Other
Wednesday, February 9, 2022 at 19 h
Cooking class in English
Food, that Makes People Talk to Each Other
The perfect Dinner Party Conversations Club
with Jørgen Smidstrup aka Camillo
An evening with focus on how to cook for friends and family, how to be a good host, how to invite, how to set a menu, how to choose the best ingredients and recipes. How to do your best, – and how you by that improve and support the talks around the table, and create a magical evening with excellent food, sweet people and interesting talks.
After the introduction by chef and the author behind the book "Food, that makes people talk to each other", we cook 5-6 dishes together, learn, listen and talk while we cook, share stories and good ideas. We set a beautiful table – and eat together all of us, and test if our concept works as we wanted.
The menu will be seasonel based, italian & internationally inspired – it will be very green, very festive and very tasty. Come join, and let's have a cosy and a joyful evening.
Vegetarians are welcome, please leave a note with your booking.
Important rules due to Corona
Our courses are exclusively for recovered and vaccinated people who can prove this with a digital certificate (QR code). Without a valid certificate, you cannot attend the course and your ticket will be forfeited without refund. Please be sure to have your certificate and a document of identification ready for verification at the entrance, otherwise we will not be able to grant you admission. Thank you.
We adhere to the daily guidelines of the Berlin Senate for all courses in our culinary school, so changes at short notice are always possible as well as an additional negative test from the same day or a cancellation of the course, if required by the pandemic situation.
Menu:
carrots and lemon
sprouts, onions and nuts
eggplant rolls
grilled mussels
saltimbocca di pollo
chocolate bark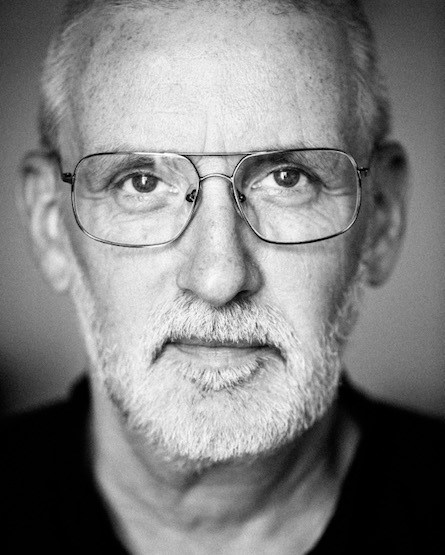 Jørgen Smidstrup aka Camillo
The teacher, Jørgen Smidstrup runs the pop up restaurant Camillo's Kitchen, he's based in Berlin, and travel the world with his food concept. In the summer he and his partner run Camillos Summer Kitchen at the Danish west coasts for a period of three months. In 2017 he came out with the cook book "Food, that makes people talk to each other" (in Danish, which is he's native tongue). He's quite sure that he in a former life was Italian...
Photo: Malthe Ivarsson
Class type:
Cooking in groups — In this class you will form small groups and each group will be cooking some of the dishes listed in the menu. The other dishes will be cooked by your fellow cooking class participants. However, important steps and basic techniques will be demonstrated in front of the entire class and/or practiced together. Of course you will also see and hear what is going on around you and you are very welcome to ask the teacher questions. The class is designed for you to experience diverse dishes and menu components.
Location: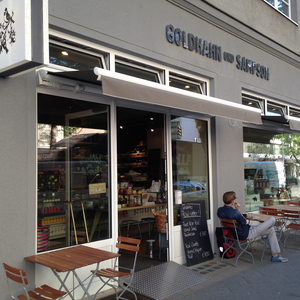 G und S Charlottenburg
Wilmersdorfer Str. 102/103
10629 Berlin
Date:
Wednesday 09 February, 2022 at 19:00 h
Duration:
Generally 3.5 to 4 hours (no guarantee).
Participants:
max. 16 persons
Menu:
carrots and lemon
sprouts, onions and nuts
eggplant rolls
grilled mussels
saltimbocca di pollo
chocolate bark