Federicos Taquería
Wednesday, August 23, 2023 at 19 h
Cooking class in German
Federicos Taquería
von der Liebe zum wahren Taco
with Federico Carrasco
Als Kind dachte ich, dass Tex-Mex-Tacos das einzig Wahre sind, und sie haben mich wirklich glücklich gemacht, aber nichts im Vergleich zu einem echten !!!! Zuerst ist der Taco das Gericht als Ganzes, bestehend aus einer weichen und geschmackvollen Maistortilla, einer Hauptkomponente wie Fleisch, Fisch oder Gemüse, einer grünen oder roten scharfen Salsa aus Jalapeños, Serrano- oder geräucherten Chipotle-Paprikaschoten oder einer Kombination davon sowie frischem Koriander und Limettensaft. Die Geschichte der Tacos ist sehr vielfältig, mit vielen Einflüssen, darunter auch arabischen. Dieses Mal werden wir meinen Favoriten zubereiten, einen superzarten und würzigen Schweine-Taco, der traditionell in einem Erdloch zubereitet wird, das mit Platanenblättern und Glut bedeckt ist und über Nacht gart. Das Ergebnis ist einfach überirdisch!
Für diesen Kurs gibt es ein veganes Alternativmenü. Wenn du die vegane Variante wünscht, vermerke das bitte bei der Buchung.
Menu:
Rote Pozole aus Meeresfrüchten
Cochinita Pibil Taco, zarte Schweineschulter in Achiote und Orangenmarinade
Saucen dazu:
Guacamole
In Limettensaft eingelegte rote Zwiebel
Grüne Paprika
Frischer Koriander
Frische Limetten
Grüne scharfe Salsa
Rote scharfe Salsa
Dessert: Marquesitas mit Früchten und Käse-Mousse
vegane Alternative:
Grüne Pozole aus Pilzen
Rajas mit Saurer Sahne und Kräutern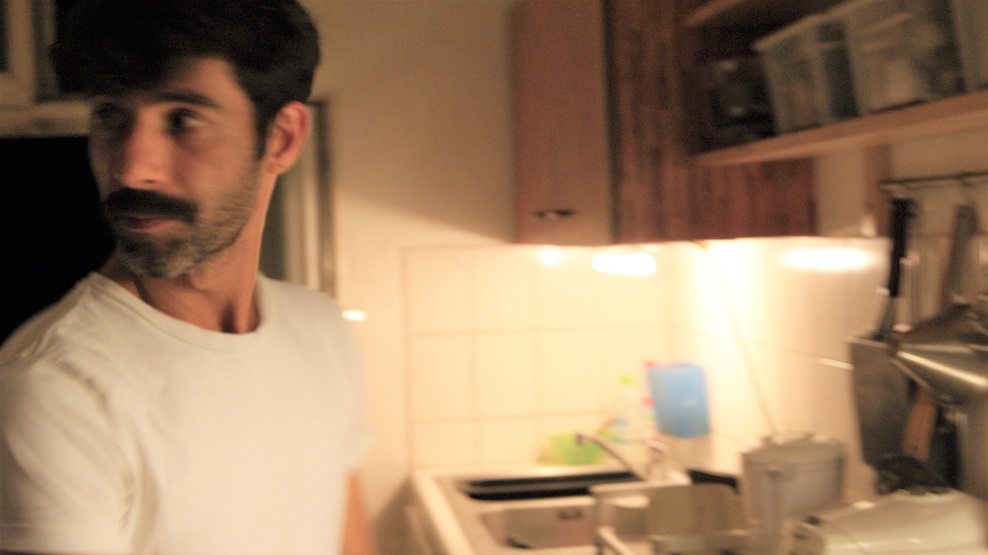 Federico Carrasco
Federico kommt aus Buenos Aires, Argentinien, wo er seine ersten Erfahrungen in der professionellen Gastronomie sammelte. Zusammen mit vier Freunden veranstaltete er kulinarische Themenabende und Caterings. Hinzu kam die Beratung von gastronomischen Betrieben. Sein Ziel war dabei immer so viel wie möglich zu kochen, reisen, lernen und Neues kennenzulernen. Vor fast 10 Jahren kam er nach Berlin, davor hat er in vielen Ländern gelebt, viele Sprachen und Küchen erlernt. Er kennt sich aus mit modernen Kochtechniken und der molekularen Küche und liebt es, reisend und kulinarisch die Kontinente zu erkunden: Amerika, Europa, und Asien (insbesondere Korea). Unterschiedliche Länderküchen zu verbinden macht ihm Spaß und lässt ihn immer wieder Neues entdecken. Federico ist als Gastronomieberater tätig und arbeitet als Patissier in seinem eigenen, frisch gegründeten, Cateringunternehmen, das sich auf Desserts im Glas spezialisiert hat.
Class type:
Cooking in groups — In this class you will form small groups and each group will be cooking some of the dishes listed in the menu. The other dishes will be cooked by your fellow cooking class participants. However, important steps and basic techniques will be demonstrated in front of the entire class and/or practiced together. Of course you will also see and hear what is going on around you and you are very welcome to ask the teacher questions. The class is designed for you to experience diverse dishes and menu components.
Location: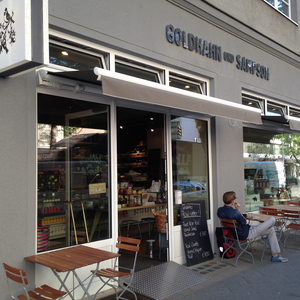 G und S Charlottenburg
Wilmersdorfer Str. 102/103
10629 Berlin
Date:
Wednesday 23 August, 2023 at 19:00 h
Duration:
Generally 3.5 to 4 hours (no guarantee).
Participants:
max. 16 persons
Menu:
Rote Pozole aus Meeresfrüchten
Cochinita Pibil Taco, zarte Schweineschulter in Achiote und Orangenmarinade
Saucen dazu:
Guacamole
In Limettensaft eingelegte rote Zwiebel
Grüne Paprika
Frischer Koriander
Frische Limetten
Grüne scharfe Salsa
Rote scharfe Salsa
Dessert: Marquesitas mit Früchten und Käse-Mousse
vegane Alternative:
Grüne Pozole aus Pilzen
Rajas mit Saurer Sahne und Kräutern