Classic Spanish Tapas
Wednesday, June 1, 2022 at 19 h
Cooking class in German
Classic Spanish Tapas
Eine Auswahl an Fleisch- und vegetarischen Tapas
with Federico Carrasco
In Spanien legte man einst einen kleinen Teller oder eine Scheibe Brot auf seinen Wein oder sein Bier, damit dort keine Fliegen hinein gelangten. Aus dieser Sitte entwickelten sich die köstlichsten kleinen Gerichte: von Oliven oder frittierten Erdnüsse bis zu Jabugo-Schinken oder auch sehr aufwändigen Rezepten. Tapas sind aber immer auch zum Teilen da, und sind damit quasi die Einladung, zusammen zu genießen.
Die Gerichte, die in diesem Kurs gekocht werden, stammen aus einem Restaurant in Barcelona, in dem Frederico (von der Mutter des Chefkochs) viele traditionelle Gerichte der spanischen Küche kennen lernte.
Important rules due to Corona
We ask for your understanding that we have to adapt our protection and hygiene concept to the current situation. Please inform yourself shortly before your visit about the current regulations under the following link:
https://docs.google.com/document/d/1N9NuWXmdQa19LCNbbz5qdep-qmvhG63wLo45NlL1jG4/edit?usp=sharing
Menu:
Chorizos a la Miel - Chorizo in Honig und Rotwein
Tortilla de Patatas - Kartoffelomelette mit Petersilien-Allioli
Pa amb Tomaquet - Brotscheibe mit geriebenen Knoblauch, Tomaten und Meersalz
Pimientos del Padrón - gebratene grüne Padrón Paprika mit Salzflocken
Mandonguillas - Schweinefleischbällchen in Sepia-Schoko-Sauce
Escalivada - Grillgemüse aus Zwiebeln, Auberginen und roter Paprika mit Manchego-Käse
Als Dessert: Crema Catalana - Vanillecreme mit Karamellkruste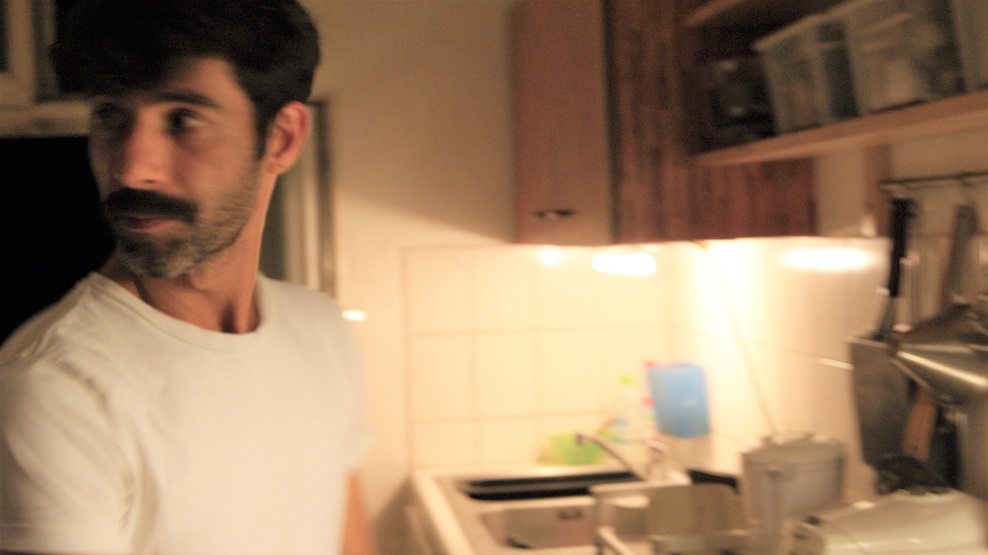 Federico Carrasco
Federico kommt aus Buenos Aires, Argentinien, wo er seine ersten Erfahrungen in der professionellen Gastronomie sammelte. Zusammen mit vier Freunden veranstaltete er kulinarische Themenabende und Caterings. Hinzu kam die Beratung von gastronomischen Betrieben. Sein Ziel war dabei immer so viel wie möglich zu kochen, reisen, lernen und Neues kennenzulernen. Vor fast 10 Jahren kam er nach Berlin, davor hat er in vielen Ländern gelebt, viele Sprachen und Küchen erlernt. Er kennt sich aus mit modernen Kochtechniken und der molekularen Küche und liebt es, reisend und kulinarisch die Kontinente zu erkunden: Amerika, Europa, und Asien (insbesondere Korea). Unterschiedliche Länderküchen zu verbinden macht ihm Spaß und lässt ihn immer wieder Neues entdecken. Federico ist als Gastronomieberater tätig und arbeitet als Patissier in seinem eigenen, frisch gegründeten, Cateringunternehmen, das sich auf Desserts im Glas spezialisiert hat.
Class type:
Cooking in teams of two — In this class you will cook together with a partner (or sometimes 2 partners) at one station. You will be preparing every dish of the menu yourself. Most of the ingredients, already correctly measured, will be waiting for you at your station, so you can start cooking more quickly. Crucial techniques and/or the use of special equipment will be demonstrated by the teacher before you'll have a go yourself. This class is perfect for everyone who likes to have a real hands-on experience.
Location: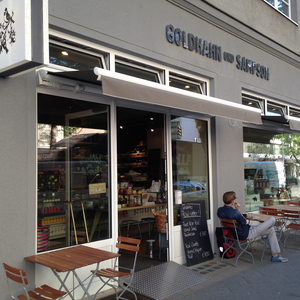 G und S Charlottenburg
Wilmersdorfer Str. 102/103
10629 Berlin
Date:
Wednesday 01 June, 2022 at 19:00 h
Duration:
Generally 3.5 to 4 hours (no guarantee).
Participants:
max. 16 persons
Menu:
Chorizos a la Miel - Chorizo in Honig und Rotwein
Tortilla de Patatas - Kartoffelomelette mit Petersilien-Allioli
Pa amb Tomaquet - Brotscheibe mit geriebenen Knoblauch, Tomaten und Meersalz
Pimientos del Padrón - gebratene grüne Padrón Paprika mit Salzflocken
Mandonguillas - Schweinefleischbällchen in Sepia-Schoko-Sauce
Escalivada - Grillgemüse aus Zwiebeln, Auberginen und roter Paprika mit Manchego-Käse
Als Dessert: Crema Catalana - Vanillecreme mit Karamellkruste