Basiskurs glutenfreies Backen
Sunday, June 25, 2023 at 11 h
Baking class in German
Basiskurs glutenfreies Backen
with Jillian Walburg
Das Hauptthema des Kurses ist das glutenfreie Backen. Jillian möchte allen Neudiagnostizierten und/oder deren Angehörigen und Freunden die Angst nehmen und Mut machen wieder zu Backen.
Ein Teil des Kurses wird darum gehen, was genau überhaupt Gluten ist, wieso es für immer mehr Menschen problematisch ist und in welchen Lebensmitteln es überall versteckt ist. Du wirst wertvolle Basisrezepte lernen, die du vielfältig anwenden kannst. Diese Leckereien kannst du dann mit deinen Liebsten gemeinsam genießen. Niemandem wird überhaupt auffallen, dass es sich um Glutenfreies handelt, da diese genauso lecker schmecken.
Trotz großer Sorgfalt, können wir nicht garantieren, dass die Küche komplett Glutenfrei ist.
Menu:
Mürbeteig
Biskuit
Rührkuchen
Cookies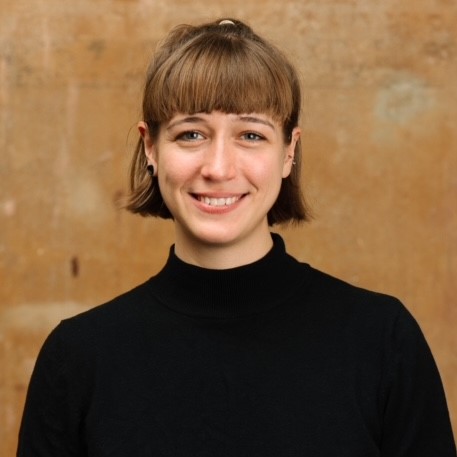 Jillian Walburg
Jillian liebt gutes Essen. Ihr Kindheitstraum war schon immer Konditorin zu werden. Während der Schulzeit hat sie ihr Praktikum in einer Chocolaterie verbracht und sich gleich in das Handwerk verliebt. Nach der Ausbildung sammelte sie wertvolle Erfahrungen in feinen Backstuben in Berlin und schloss ihren Konditormeister in Heidelberg ab. Durch die Entwicklung einer Glutenunverträglichkeit eignete sie sich privat sowie beruflich ein breites Wissen über die Herstellung köstlicher glutenfreier Speisen an. Aus diesem Grund freut sie sich, ihre Kenntnisse zu teilen und auszutauschen.
Photo: Jillian Walburg
Class type:
Cooking in groups — In this class you will form small groups and each group will be cooking some of the dishes listed in the menu. The other dishes will be cooked by your fellow cooking class participants. However, important steps and basic techniques will be demonstrated in front of the entire class and/or practiced together. Of course you will also see and hear what is going on around you and you are very welcome to ask the teacher questions. The class is designed for you to experience diverse dishes and menu components.
Location: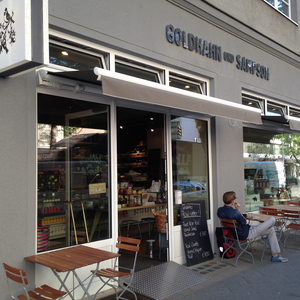 G und S Charlottenburg
Wilmersdorfer Str. 102/103
10629 Berlin
Date:
Sunday 25 June, 2023 at 11:00 h
Duration:
Generally 3.5 to 4 hours (no guarantee).
Participants:
max. 16 persons
Menu:
Mürbeteig
Biskuit
Rührkuchen
Cookies