Bar Buenos Aires: Argentinische Tapas
Friday, February 3, 2023 at 19 h
Cooking class in German
Bar Buenos Aires: Argentinische Tapas
Köstliche, kleine Gerichte aus Südamerika
with Federico Carrasco
In der argentinische Küche spiegelt sich sehr stark der Einfluss der europäischen Küchen aus Italien und Spanien wider. Aus letzterer, obwohl nicht als Tapas serviert, sind viele berühmte Rezepte täglich Teil argentinischen Küche. Die Gerichte in diesem Kurs werden normalerweise vor allem zu Hause zubereitet, aber auch in "Parrillas" und Bars in ganz Argentinien serviert. Sie sind ideal als Tapas, da sie sich in diesem Format sehr gut mit mehreren Leuten teilen lassen. Der Kurs ist nicht für Vegetarier geeignet.
In Zeiten von Corona: Wichtige Hinweise
Wir bitten um Verständnis, dass wir unser Schutz- und Hygienekonzept der jeweils aktuellen Situation anpassen müssen. Bitte informiere dich kurz vor deinem Besuch über die dann aktuellen Bestimmungen unter folgendem Link:
https://docs.google.com/document/d/1N9NuWXmdQa19LCNbbz5qdep-qmvhG63wLo45NlL1jG4/edit?usp=sharing
Menu:
Käse-Soufflé-Empanada
Kartoffel-Tortilla gefüllt mit Mozzarella und Schinken
Gegrillte Provoleta
Marinierte Auberginen
Milanese napolitana (belegtes, überbackenes Schnitzel)
Champignons Provencal
Rogel de Dulce de Leche
Knuspriger Schicht-Kuchen mit Dulce de Leche und Baiser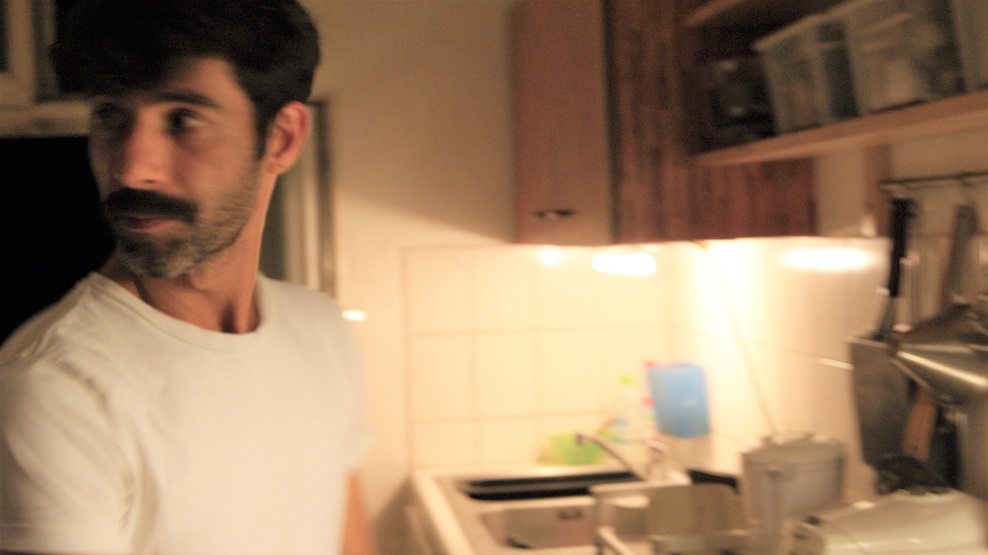 Federico Carrasco
Federico kommt aus Buenos Aires, Argentinien, wo er seine ersten Erfahrungen in der professionellen Gastronomie sammelte. Zusammen mit vier Freunden veranstaltete er kulinarische Themenabende und Caterings. Hinzu kam die Beratung von gastronomischen Betrieben. Sein Ziel war dabei immer so viel wie möglich zu kochen, reisen, lernen und Neues kennenzulernen. Vor fast 10 Jahren kam er nach Berlin, davor hat er in vielen Ländern gelebt, viele Sprachen und Küchen erlernt. Er kennt sich aus mit modernen Kochtechniken und der molekularen Küche und liebt es, reisend und kulinarisch die Kontinente zu erkunden: Amerika, Europa, und Asien (insbesondere Korea). Unterschiedliche Länderküchen zu verbinden macht ihm Spaß und lässt ihn immer wieder Neues entdecken. Federico ist als Gastronomieberater tätig und arbeitet als Patissier in seinem eigenen, frisch gegründeten, Cateringunternehmen, das sich auf Desserts im Glas spezialisiert hat.
Class type:
Cooking in groups — In this class you will form small groups and each group will be cooking some of the dishes listed in the menu. The other dishes will be cooked by your fellow cooking class participants. However, important steps and basic techniques will be demonstrated in front of the entire class and/or practiced together. Of course you will also see and hear what is going on around you and you are very welcome to ask the teacher questions. The class is designed for you to experience diverse dishes and menu components.
Location: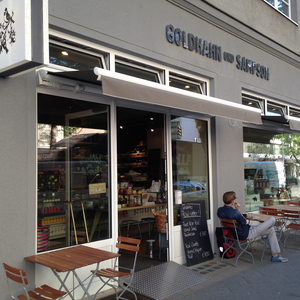 G und S Charlottenburg
Wilmersdorfer Str. 102/103
10629 Berlin
Date:
Friday 03 February, 2023 at 19:00 h
Duration:
Generally 3.5 to 4 hours (no guarantee).
Participants:
max. 16 persons
Menu:
Käse-Soufflé-Empanada
Kartoffel-Tortilla gefüllt mit Mozzarella und Schinken
Gegrillte Provoleta
Marinierte Auberginen
Milanese napolitana (belegtes, überbackenes Schnitzel)
Champignons Provencal
Rogel de Dulce de Leche
Knuspriger Schicht-Kuchen mit Dulce de Leche und Baiser
Customers who bought this product also couldn't resist the following: