Macarons
Baking class in German
Macarons
Meisterwerke der Pâtisserie
with Marc Thiebaut
Macarons sind klein, bunt, vielfältig, unvergleichlich im Geschmack und leider nicht ganz einfach in der Herstellung. Jeder, der sich schon einmal daran versucht hat, kann sicher ein Lied davon singen. Dieser Kurs vermittelt alle notwendigen Grundlagen, bietet Tipps und (Geheim)-Tricks und darüber hinaus viele Möglichkeiten, sich unter Anleitung selbst auszuprobieren.
Important rules due to Corona
We adhere to the daily guidelines of the Berlin Senate for all courses in our culinary school, so changes at short notice are always possible.
To be able to run cooking classes, we've created a protection and hygiene concept with regards to the current situation. Our cooking class assistants will explain to you the rules before the beginning of the course. These are the most important changes:
As only two people will operate a cooking station, you need to book 2 tickets. Single tickets cannot be purchased for the time being, as the participants must be people from the same household or people from an acquainted household. Of course you can join a cooking class on your own, but you would need to buy two tickets and run your own cooking station.
All cooking course participants as well as cooking course teachers and assistants must wear a mouth and nose protector when entering the store, while cooking or when going to the toilet. It is not necessary to wear a mask when eating at the table.
Alcohol is only served at the table during the meal.
While cooking you are not allowed to walk around the kitchen and 'visit' other cooking stations. Due to safety reasons everyone has to stay at their own station.
We have to insist on compliance with our protection and hygiene concept. Our staff will of course help to ensure that everything runs smoothly.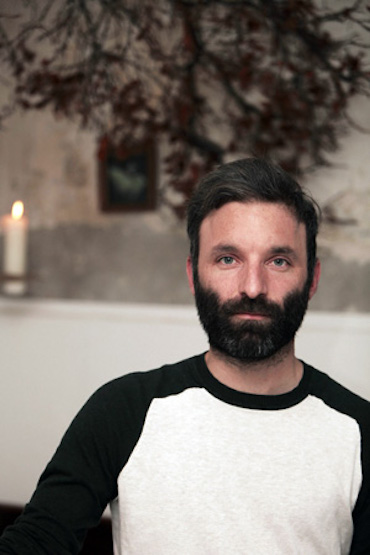 Marc Thiebaut
Marc hat das Pâtisserie-Handwerk in Frankreich gelernt und ist in 2014 nach Berlin umgezogen. Seit 4 1/2 Jahre backt er im Two and Two, einem französisch-japanischen Café in Berlin-Neukölln. Er hat im August 2019 seine Meisterausbildung bei der Konditoren-Innung im Berlin abgeschlossen und plant bald einen eigenen Laden zu eröffnen. Seinen Leidenschaft für's Kochen hat er von seiner Mutter und seiner Großmutter geerbt. Sie hatten spanische, algerische und französische Wurzeln und diese haben ihn geprägt - genauso wie hunderte Stunden Fernsehkochsendungen, die er als Jugendlicher geschaut hat. Außer Sorgfalt, sind ihm in der Küche der Spaß und die Wissensvermittlung wichtig. Er freut sich darauf entspannte und entspannende Momente zu teilen und zum Schluss alles zusammen aufzuessen.
Class type:
Cooking in teams of two — In this class you will cook together with a partner (or sometimes 2 partners) at one station. You will be preparing every dish of the menu yourself. Most of the ingredients, already correctly measured, will be waiting for you at your station, so you can start cooking more quickly. Crucial techniques and/or the use of special equipment will be demonstrated by the teacher before you'll have a go yourself. This class is perfect for everyone who likes to have a real hands-on experience.
Duration:
Generally 3.5 to 4 hours (no guarantee).