Basiskurs Pâtisserie: Französische Klassiker
Baking class in German
Basiskurs Pâtisserie: Französische Klassiker
Basic French baking techniques
with Marc Thiebaut
In diesem Basiskurs Patisserie hat jeder die Chance einige der besten Leckereien Frankreichs selbst zu backen. Dabei werden wichtige Grundteige und Techniken erlernt, die sich beliebig kombinieren lassen. Im Kurs backen wir gemeinsam verschiedene Kuchen mit saisonalen Zutaten, die jeden Geschmack treffen. Als Belohnung probieren wir im Anschluss alles mit einem leckeren Kaffee.
In Zeiten von Corona: Wichtige Hinweise
Wir halten uns bei allen Kursen in unserer Kochschule an die tagesaktuellen Vorgaben des Berliner Senats, daher sind kurzfristige Änderungen jederzeit möglich.
Zusätzlich haben wir ein ausführliches Schutz- und Hygienekonzept für die Kochschule erstellt, und vor dem Kurs wirst du von unseren Kochkursassistent*innen ausführlich über die Regeln informiert. Konkret mussten wir ein paar Änderungen im Ablauf und der Struktur vornehmen, hier die wichtigsten Punkte:
Es müssen mindestens 2 Plätze gebucht werden, d.h. 2 Tickets gekauft werden. Momentan bieten wir ausschließlich die Buchung einer Kochstation für bis zu 2 Personen an. Einzeltickets können vorläufig nicht erworben werden, da die Teilnehmenden Personen des gleichen Haushalts, bzw. Personen aus einem bekannten Haushalts sein müssen. Wer alleine am Kurs teilnehmen möchte, müsste also zwei Tickets kaufen oder eine zweite Person finden.
Maskenpflicht ist kein Witz: Beim Betreten des Ladens und auch beim Kochen, sowie beim beim Gang auf die Toilette müssen alle Kochkursteilnehmer*innen sowie Kochkurslehrer*in und Assistent*innen einen Mund-Nasen-Schutz tragen. Beim Essen am Tisch muss keine Maske getragen werden.
Alkoholausschank findet erst zum Essen am Tisch statt.
Beim Kochen kann man nicht in der Küche herumlaufen und die anderen Stationen 'besuchen'. Aus Sicherheitsgründen bleiben alle an ihren Stationen.
Wir müssen auf der Einhaltung des Hygienekonzepts bestehen. Unsere Kochkursassistent*innen helfen natürlich dabei, dass alles entspannt abläuft.
Menu (example):
Marmorkuchen
Baiser-Apfel-Torte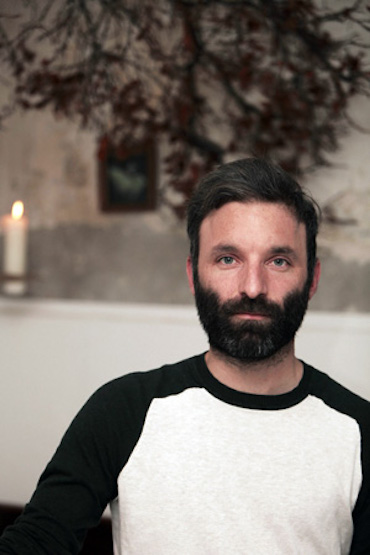 Marc Thiebaut
Marc hat das Pâtisserie-Handwerk in Frankreich gelernt und ist in 2014 nach Berlin umgezogen. Seit 4 1/2 Jahre backt er im Two and Two, einem französisch-japanischen Café in Berlin-Neukölln. Er hat im August 2019 seine Meisterausbildung bei der Konditoren-Innung im Berlin abgeschlossen und plant bald einen eigenen Laden zu eröffnen. Seinen Leidenschaft für's Kochen hat er von seiner Mutter und seiner Großmutter geerbt. Sie hatten spanische, algerische und französische Wurzeln und diese haben ihn geprägt - genauso wie hunderte Stunden Fernsehkochsendungen, die er als Jugendlicher geschaut hat. Außer Sorgfalt, sind ihm in der Küche der Spaß und die Wissensvermittlung wichtig. Er freut sich darauf entspannte und entspannende Momente zu teilen und zum Schluss alles zusammen aufzuessen.
Class type:
Cooking in teams of two — In this class you will cook together with a partner (or sometimes 2 partners) at one station. You will be preparing every dish of the menu yourself. Most of the ingredients, already correctly measured, will be waiting for you at your station, so you can start cooking more quickly. Crucial techniques and/or the use of special equipment will be demonstrated by the teacher before you'll have a go yourself. This class is perfect for everyone who likes to have a real hands-on experience.
Duration:
Generally 3.5 to 4 hours (no guarantee).
Menu (example):
Marmorkuchen
Baiser-Apfel-Torte