Zen Vegan Cooking
Thursday, June 4, 2020 at 19 h
This cooking class is expected to be available for booking on Wednesday 01 July, 2020.
Cooking class in German
Zen Vegan Cooking
vegan and vegetarian dishes you would get to eat in a Japanese Zen temple
with Kaoru Iriyama
Danke der Natur, die Du
als Nahrung zu Dir nehmen darfst.
Denn jede Zutat ist
ein Geschenk der Natur an Dich.
So lautet der Grundsatz der japanischen Zen-Kloster-Küche. Die Zen-Kloster-Küche ist zwar als schlichte vegane Küche bekannt, aber um diese Küche schätzen zu lernen, muss man keineswegs ein Asket sein. Sie ist sogar äußerst vielfältig und raffiniert. Ihr werdet an diesem Abend staunend feststellen, wie aus Gemüse oder typisch japanischen Zutaten wie Tofu oder Meeresalgen gesunde und zugleich überaus feine Gerichte entstehen! In dem Kurs lernt Ihr außerdem, wie man die den natürlichen Geschmack und Charakter der Zutaten durch möglichst schonend Zubereitung erhält – das gilt übrigens als Essenz der japanischen Küche, und dazu hat Kaoru Euch viel zu erzählen und zu zeigen.
Wir verwenden in diesem Kurs BIO-Zutaten wo immer es möglich ist.
Menu:
Reis, schonend gekocht. Dazu das traditionelle Gewürz GOMASHIO - natürlich selbstgemacht aus geröstetem Sesam und Salz
Kenchin-Suppe: Klare Gemüsesuppe nach Tempel-Art
Tofu-Isobe: Gebratener Tofu mit Teriyaki-Sauce
Algen-Salat mit Sommergemüse
dazu: Obst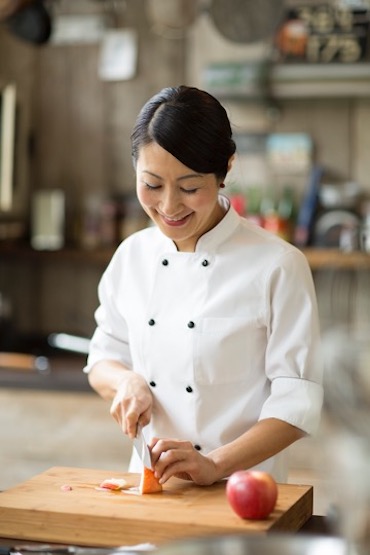 Kaoru Iriyama
Kaoru, in Tokio geboren, lebt seit 1998 in Berlin. Das Geheimnis der japanischen hohen Küche, in der Geschmack, Ästhetik und gesundheitliche Zuträglichkeit der Speisen eine harmonische Verbindung eingehen, hat sie u.a. bei dem Meisterkoch Koyama Hirohisa in seiner renommierten Kochakademie in Japan und seinem Restaurant "Aoyagi" gelernt. Die wahre Zen-Kloster-Küche hat sie auch direkt in der Küche des größten Zen-Tempels "Eiheiji" kennengelernt. Den Teilnehmern ihrer Kurse bringt sie nicht nur die authentische japanische Küche nahe: Sie erfahren auch viel über Warenkunde und traditionelle japanische Ernährungslehre - was Kaorus Kurse nicht nur zu einem Geschmackserlebnis macht, sondern zugleich zu einer einzigartigen kulturellen Erfahrung. In letzten Jahren arbeitet sie mit Panasonic und mit dem japanischen Agrarministerium zusammen. Mehr über Kaoru Iriyama: www.kaoru-iriyama.com
Class type:
Cooking in groups — In this class you will form small groups and each group will be cooking some of the dishes listed in the menu. The other dishes will be cooked by your fellow cooking class participants. However, important steps and basic techniques will be demonstrated in front of the entire class and/or practiced together. Of course you will also see and hear what is going on around you and you are very welcome to ask the teacher questions. The class is designed for you to experience diverse dishes and menu components.
Location: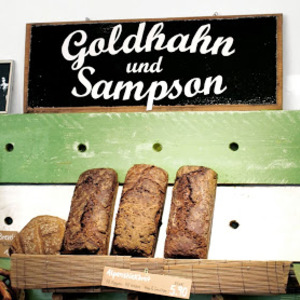 G und S Prenzlauer Berg
Dunckerstr. 9
10437 Berlin
Date:
Thursday 04 June, 2020 at 19:00 h
Duration:
Generally 3 to 3.5 hours (no guarantee).
Participants:
max. 12 persons
Menu:
Reis, schonend gekocht. Dazu das traditionelle Gewürz GOMASHIO - natürlich selbstgemacht aus geröstetem Sesam und Salz
Kenchin-Suppe: Klare Gemüsesuppe nach Tempel-Art
Tofu-Isobe: Gebratener Tofu mit Teriyaki-Sauce
Algen-Salat mit Sommergemüse
dazu: Obst