Winzersommer Vol. 4 mit Erich Weber, Carl Ehrhard und Christoph Schneider
Saturday, 31 August 2019 at 19 h
Seminar and tasting in German
Winzersommer Vol. 4 mit Erich Weber, Carl Ehrhard und Christoph Schneider
Trinkt euch vom Rheingau über die Saar nach Baden
with Erich Weber, Carl Erhardt und Christoph Schneider
Bei unserem vierten Winzersommer Abend haben wir noch einen drauf gesetzt und gleich drei unserer liebsten Winzer eingeladen: Erich Weber vom Hofgut Falkenstein (Saar), Carl Ehrhard vom Weingut Carl Ehrhard (Rheingau) und Christoph Schneider vom Weingut Claus Schneider (Baden).
Erich Weber und Sohn Johannes machen unglaublich großartige, sehr klassische Weine an der Saar. Alle Weine sind nach Parzellen unterteilt und werden getrennt in großen Holzfudern ausgebaut. Die Rieslinge sind voller Spannung, Frische und Klarheit. Viele Jahre eher ein Geheimtipp, bekommen die Webers in den letzten Jahren, die Anerkennung, die sie schon lange verdienen.
Carl Ehrhard macht beeindruckende Charakter-Rieslinge aus einigen der besten Rüdesheimer Lagen. Die Weine werden parzellenscharf in großen Holzfudern ausgebaut, so dass jede Lage eine deutlich andere Sprache spricht. Rheingau-Riesling wie er sein sollte.
Das Familienweingut Schneider aus Weil am Rhein steht für wunderbare Weine aus den Burgundersorten und natürlich auch aus dem wunderbaren Local Hero Gutedel. Ihre Lagen sind dem Rhein zugewandt und haben eine gute Portion Kalkgehalt. Ihre Weine haben dadurch eine cremige Textur, sind aber trotzdem voller Finesse.
Dazu gibt's wie immer Käse, Brot und unser tolles Team!
Dauer: 20-22:30 Uhr 
Erich Weber, Carl Erhardt und Christoph Schneider
folgt
Photo: Weinngut Claus Schneider
» More classes with Erich Weber, Carl Erhardt und Christoph Schneider
Class type:
Seminar and tasting
Location: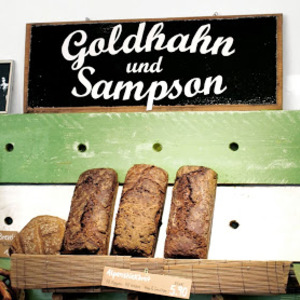 G und S Prenzlauer Berg
Dunckerstr. 9
10437 Berlin
Date:
Saturday 31 August, 2019 at 20:00 h
Duration:
Generally 3 to 3.5 hours (no guarantee).
Participants:
max. 99 persons