Vegan Baking: Sweet treats
Sunday, June 21, 2020 at 12 h
This cooking class is expected to be available for booking on Wednesday 01 July, 2020.
Baking class in English
Vegan Baking: Sweet treats
Learn from the "Queen of Desserts"
with Rani Bayat
There was a time were vegan baked treats let alone recipes were not available. Decades ago it felt almost impossible to think vegan treats would ever be available. I started baking in my early teanage years and had to give it up due to lack off eggless or vegan alternatives. I missed cake, and I was quite an expert at baking victoria sponge. Years passed, it was my first born's first birthday and I found a bakery that baked eggless birthday cakes. This helped with my sweet tooth cravings and the baker was kind enough to share his recipe.
I was baking fruit pies and crumbles but limited with cakes. Egg-substitutes worked only in recipes that called for one egg or two and it is still is not guaranteed to work.
Few years ago I discovered vegan baking! Never in my wildest dream did I think I'd create a good vegan sponge alternative but I have. I have baked all sorts of vegan goodies and even non vegans cannot tell the difference because they are so tasty with a good balance in the texture, crumb and flavour.
I use top quality, wholesome, organic ingredients making my vegan/plant-based desserts far more healthier than the average dessert. I also do sugar free baking that will all be explained during the workshop. I will demonstrate basic skills for baking and many tips which will help you bake that perfect vegan and plant based dessert.
Menu:
Chocolate chip banana muffins
Banana orange carrot cake loaf
Raspberry swirls with lemon drizzle
Orange cinnamon oat cookies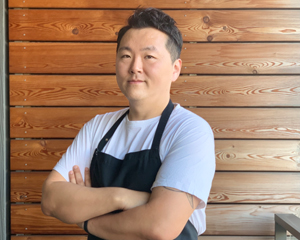 Rani Bayat
I was born in Britain to Indian parents, growing with a dual heritage as well as living in a very diverse cultural environment. This led me to being able to cook a variety of cuisines. I have always had a passion and feeling for cooking and baking vegan and vegetarian food as I am a lifetime lacto vegetarian. The best part of authentic Indian cuisine is most of the dishes are vegan or vegetarian by default and you are never short of churning out tasty dishes. If anything I am thankful to my mother who taught me rural Punjabi cooking and the health benefits of herbs and spices as well as mindful cooking with love. Over the years I naturally progressed, creating fusion foods and developing layers of taste. I married into a half Persian family and have learnt to adapt my vegetarian cooking to a traditionally meat based cuisine. Alongside these favourite cuisines of mine, I can also cook Mexican food, Italian, English, Indo-Chinese and Thai. I like to include and promote whole foods preferably organic within my cooking and I make everything from scratch, while never compromising on taste. I have a sweet tooth and enjoy baking many vegan and vegetarian desserts. Very soon I will be qualified as a nutritionist in vegan and vegetarian food. I am looking forward to sharing my wholesome and delicious recipes to vegetarian and vegan people seeking to learn how to cook healthy tasty food, whether they are transitioning their eating habits due to: environmental, ethical or dietary reasons. I will be here to guide you step by step and talk you through about herbs, spices and many other ingredients as well as the health benefits and how to strike balance in healthy, mindful cooking and eating.
Photo: Rani Bayat
Class type:
Cooking in teams of two — In this class you will cook together with a partner (or sometimes 2 partners) at one station. You will be preparing every dish of the menu yourself. Most of the ingredients, already correctly measured, will be waiting for you at your station, so you can start cooking more quickly. Crucial techniques and/or the use of special equipment will be demonstrated by the teacher before you'll have a go yourself. This class is perfect for everyone who likes to have a real hands-on experience.
Location: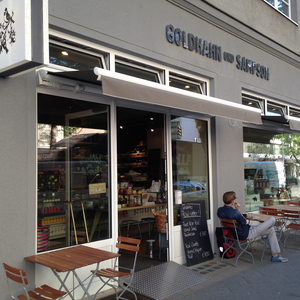 G und S Charlottenburg
Wilmersdorfer Str. 102/103
10629 Berlin
Date:
Sunday 21 June, 2020 at 12:00 h
Duration:
Generally 3.5 to 4 hours (no guarantee).
Participants:
max. 16 persons
Menu:
Chocolate chip banana muffins
Banana orange carrot cake loaf
Raspberry swirls with lemon drizzle
Orange cinnamon oat cookies