U D O N Noodle Culture
Wednesday, 6 November 2019 at 19 h
Cooking class in German
U D O N Noodle Culture
A trip into Japanese Noodles
with Kaoru Iriyama
Udon sind in Japan sehr beliebte, dicke Nudeln aus Weizen. In der kalten Jahreszeiten werden sie als warme Nudelsuppe gegessen, im heißen Sommer, als kalter Nudelteller. Udon kann man zwar fertig kaufen, aber selbst gemachte Udon sind eine besondere Köstlichkeit. Die Herstellung selbst gemachter Udon braucht zwar etwas Geduld und viel (!) Kraft, aber mit dem Ergebnis kann man überglücklich sein! In diesem Kurs wird Kaoru Euch außerdem beibringen, wie man die kalte Sauce und warme Suppe für Udon selbst herstellt. Es werden auch einige ausgesuchte Beilagen für diese köstlichen Nudeln zubereitet.
Vegetarier mögen sich bitte bei der Buchung im Kommentarfeld bemerkbar machen, damit wir uns darauf einstellen können.
Klaus dinger + Japandorf 『UDON』Music Video from usaginingen on Vimeo.
Say no to MSG! Wir verwenden kein künstliches Glutamat.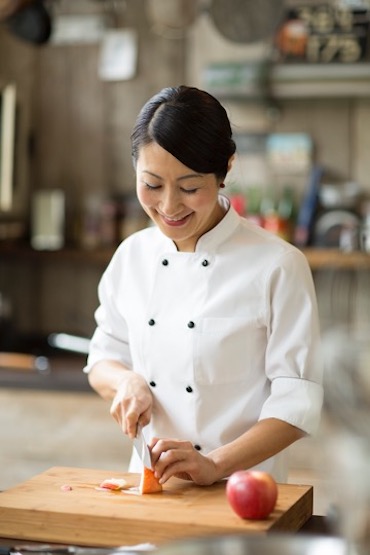 Kaoru Iriyama
Kaoru, in Tokio geboren, lebt seit 1998 in Berlin. Das Geheimnis der japanischen hohen Küche, in der Geschmack, Ästhetik und gesundheitliche Zuträglichkeit der Speisen eine harmonische Verbindung eingehen, hat sie u.a. bei dem Meisterkoch Koyama Hirohisa in seiner renommierten Kochakademie in Japan und seinem Restaurant "Aoyagi" gelernt. Die wahre Zen-Kloster-Küche hat sie auch direkt in der Küche des größten Zen-Tempels "Eiheiji" kennengelernt. Den Teilnehmern ihrer Kurse bringt sie nicht nur die authentische japanische Küche nahe: Sie erfahren auch viel über Warenkunde und traditionelle japanische Ernährungslehre - was Kaorus Kurse nicht nur zu einem Geschmackserlebnis macht, sondern zugleich zu einer einzigartigen kulturellen Erfahrung. In letzten Jahren arbeitet sie mit Panasonic und mit dem japanischen Agrarministerium zusammen. Mehr über Kaoru Iriyama: www.kaoru-iriyama.com
Class type:
Cooking in groups — In this class you will form small groups and each group will be cooking some of the dishes listed in the menu. The other dishes will be cooked by your fellow cooking class participants. However, important steps and basic techniques will be demonstrated in front of the entire class and/or practiced together. Of course you will also see and hear what is going on around you and you are very welcome to ask the teacher questions. The class is designed for you to experience diverse dishes and menu components.
Location: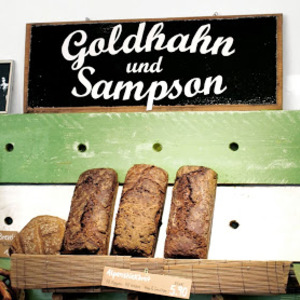 G und S Prenzlauer Berg
Dunckerstr. 9
10437 Berlin
Date:
Wednesday 06 November, 2019 at 19:00 h
Duration:
Generally 3 to 3.5 hours (no guarantee).
Participants:
max. 12 persons