The Christmas Menu
Saturday, 7 December 2019 at 18 h
Cooking class in German
The Christmas Menu
regional and seasonal food for the holidays
with Lisa Shoemaker
Die Küche der Hauptstadtregion wurde lange nicht wirklich ernst genommen, aber inzwischen haben auch die hartnäckigsten Spötter einräumen müssen, dass es durchaus mehr gibt als Currywurst und Buletten. Regionalität ist heute ein großes Thema. Es geht um Frische und gesunden Ernährungswert durch kürzere Transportwege, es geht um den Erhalt einheimischer Pflanzen und Nutztierarten, es geht um Nachhaltigkeit und Umweltschutz. Zudem bietet die regionale Küche Berlin-Brandenburgs köstliche Gerichte mit sehr guten Zutaten.
Menu:
Rosa gegartes Hirschfilet auf Roggenbrot mit Kürbiskernpesto
Bunter Salat aus regionalen, gebackenen Rübchen mit krossem Lauchstroh, Ziegenkäsecreme und Wachtelei
Rosa gegarte Entenbrust mit Orangen-Preiselbeeren-Sauce, dazu klassisches Kartoffelgratin und geschmorter Spitzkohl mit Apfel und Haselnuss
Lebkuchenparfait mit Zimt Pflaumen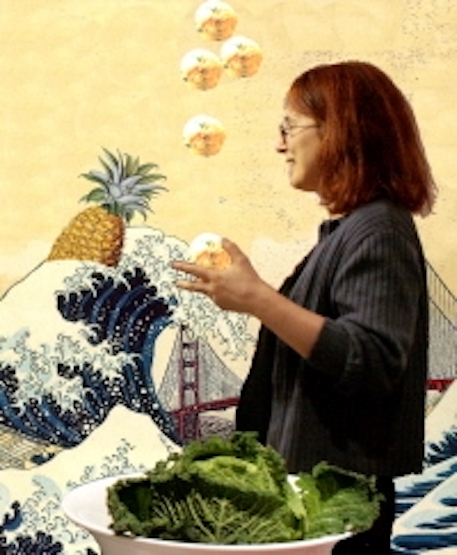 Lisa Shoemaker
Lisa Shoemaker cooks and bakes with children, young people and grown-ups. She also writes and translates cook books. Works: Let's Cook (for young people) and Englisch kochen, as Amerikanisch Kochen from the series Gerichte und ihre Geschichte. She translated among others Cynthia Barcomi's baking books.
Class type:
Cooking in groups — In this class you will form small groups and each group will be cooking some of the dishes listed in the menu. The other dishes will be cooked by your fellow cooking class participants. However, important steps and basic techniques will be demonstrated in front of the entire class and/or practiced together. Of course you will also see and hear what is going on around you and you are very welcome to ask the teacher questions. The class is designed for you to experience diverse dishes and menu components.
Location: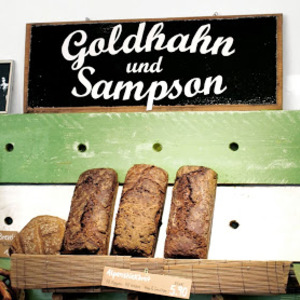 G und S Prenzlauer Berg
Dunckerstr. 9
10437 Berlin
Date:
Saturday 07 December, 2019 at 18:00 h
Duration:
Generally 3 to 3.5 hours (no guarantee).
Participants:
max. 12 persons
Menu:
Rosa gegartes Hirschfilet auf Roggenbrot mit Kürbiskernpesto
Bunter Salat aus regionalen, gebackenen Rübchen mit krossem Lauchstroh, Ziegenkäsecreme und Wachtelei
Rosa gegarte Entenbrust mit Orangen-Preiselbeeren-Sauce, dazu klassisches Kartoffelgratin und geschmorter Spitzkohl mit Apfel und Haselnuss
Lebkuchenparfait mit Zimt Pflaumen