Thanksgiving Dinner
Saturday, 30 November 2019 at 18 h
Cooking class in German
Thanksgiving Dinner
Gefüllter Truthahn & Co
with Lisa Shoemaker
Thanksgiving kennt keine Konfessionen. Alle feiern ihn. Im Mittelpunkt des wichtigsten Familienfestes steht der Truthahn mit seinem stuffing, doch auch die Beilagen - side dishes - sind traditionell. Ein Muss sind Süßkartoffeln, Bohnen, Kartoffeln, Mais, wilder Reis, Cranberries und natürlich Pumpkin Pie. Über deren Zubereitung besteht jedoch Uneinigkeit: Süßkartoffeln mit oder ohne Marshmellows? (OHNE!) Kartoffeln als mashed oder scalloped? (mashed). Cranberry Sauce pur oder mit Orange? (unbedingt Orange!).
Außerdem hat jede Familie ihre eigenen Traditionen. Bei uns gibt es auf Grund des deutschen Einflusses auch Rotkohl.
Das erste überlieferte Thanksgiving wurde 1621 von den Passagieren der Mayflower in New England zelebriert. Nur mit Hilfe der Einheimischen, insbesondere eines Dolmetschers namens Squanto, konnten sie ihre erste Ernte einbringen. Das lag nicht an der Bedrohung durch Indianer, sondern an der Unkenntnis der Siedler, die von Landwirtschaft keine Ahnung hatten. Ob Turkey damals auch auf der Speisekarte stand, ist zumindest umstritten. Wild Turkey ist nicht nur ein Whisky, sondern ein bis heute wild vorkommender Vogel. Die Tradition, Pute statt Turkey zu brutzeln stammt dagegen aus dem 19. Jahrhundert.
Das Menü basiert auf den neuenglischen Traditionen meiner Familie. Die Shoemakers stammen zwar aus Philadelphia, unser Zweig der Familie lebt heute jedoch in Massachusetts, Vermont, Maine und - Berlin.
Menu:
New England Fish Chowder
Roast Turkey with chestnut stuffing and gravy
Home-made cranberry sauce
Sweet potato casserole (though without the marshmellows!)
Creamed corn
Green beans with almonds
Cranberry bread
Wild rice with mushrooms
Pumpkin pie
Pumpkin cheesecake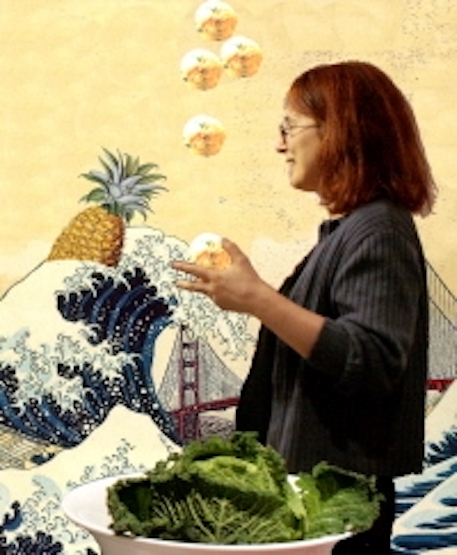 Lisa Shoemaker
Lisa Shoemaker cooks and bakes with children, young people and grown-ups. She also writes and translates cook books. Works: Let's Cook (for young people) and Englisch kochen, as Amerikanisch Kochen from the series Gerichte und ihre Geschichte. She translated among others Cynthia Barcomi's baking books.
Class type:
Cooking in groups — In this class you will form small groups and each group will be cooking some of the dishes listed in the menu. The other dishes will be cooked by your fellow cooking class participants. However, important steps and basic techniques will be demonstrated in front of the entire class and/or practiced together. Of course you will also see and hear what is going on around you and you are very welcome to ask the teacher questions. The class is designed for you to experience diverse dishes and menu components.
Location: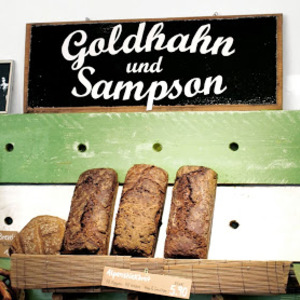 G und S Prenzlauer Berg
Dunckerstr. 9
10437 Berlin
Date:
Saturday 30 November, 2019 at 18:00 h
Duration:
Generally 3 to 3.5 hours (no guarantee).
Participants:
max. 12 persons
Menu:
New England Fish Chowder
Roast Turkey with chestnut stuffing and gravy
Home-made cranberry sauce
Sweet potato casserole (though without the marshmellows!)
Creamed corn
Green beans with almonds
Cranberry bread
Wild rice with mushrooms
Pumpkin pie
Pumpkin cheesecake